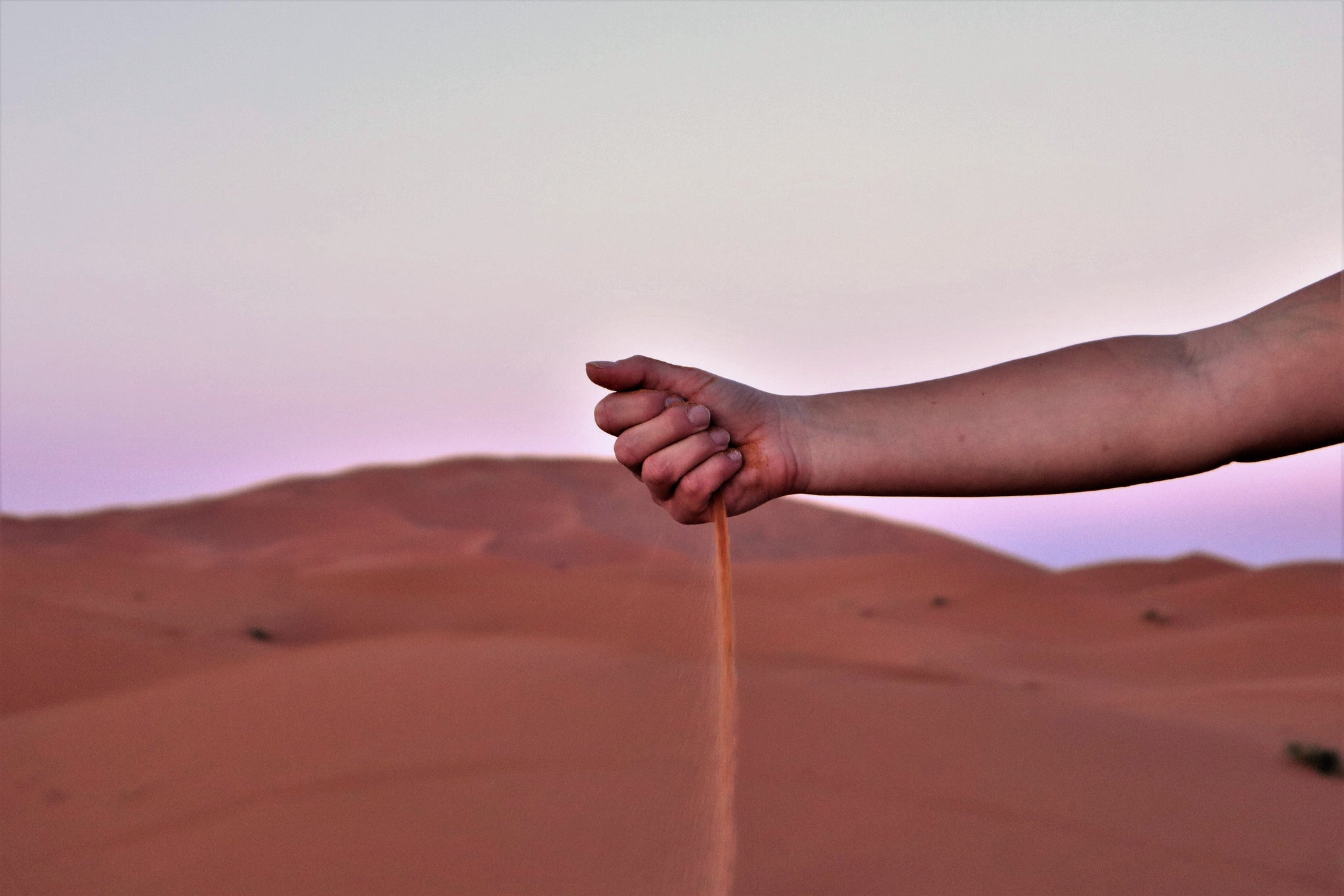 CELEBRATING NAIDOC WEEK 2022
NAIDOC Week is a time for Indigenous Australians and the wider Australian community to celebrate, acknowledge and learn about the history and culture of Aboriginal and Torres Strait Islander peoples. It's when we recognise those who have created change throughout generations and the heroes who have fought against injustice for human and equal rights.
The theme for this year's NAIDOC Week—GET UP! STAND UP! SHOW UP!—is encouraging everyone in this country to use their voices and demand systemic change and equality for the First Nations communities that came before us. This year at Happy Way we wanted to pay respect and shine the spotlight on some pretty powerful Aboriginal and Torres Strait Islander women that have had a significant impact on this country we live in.
Some of you may recognise these names, whilst for many, this may be the first time you're hearing them. Each has shown courage and strength against adversity, and although there is still a great opportunity for equality within our country, they have each paved the way for generations of First Nations women to follow.
Join us this NAIDOC Week in celebrating these amazing women. Let their stories inspire us to make change in our country today.
PEARL GIBBS 1901-1983
Pearl Gibbs was an Aboriginal leader, and the most influential female activist within the Aboriginal movement throughout the 20th century, whose impact spanned several decades from the 1930s-1970s. In the late 1930's she was a member of the Aborigines Progressive Association, which fought for the rights of Aboriginal people, in particular women and children, as well as campaigning against labour control of the Aboriginal people.
Pearl often used her voice to discuss and speak out about women and Aboriginal civil rights issues, speaking regularly in various public political forums, on radio and other media outlets, as well as being actively involved in various protests and demonstrations. She was often described as being outspoken and abrasive but she also had an influential nature that could reach a wider audience.
Much of Pearl's work focused on the rights of Aboriginal children and women, shining the spotlight on the unacceptable health and nutritional conditions that mothers and children suffered on government-run reserves. She also collaborated with white female activist, Joan Kingsley-Strack, to speak out against the labour and sexual exploitation of young Aboriginal girls who worked as 'apprentices' as household servants away from their homes. Much of Pearl's work was done during a period when Aboriginals had restrictions on their movements and livelihood.
GLADYS ELPHICK 1904-1988
Gladys Elphick was born right here in Adelaide, S.A and was a descendant of the Kaurna and Ngadjuri people. Gladys, an advocate for women's rights, was the founding president of the South Australian Council of Aboriginal Women, which campaigned for the 1967 Referendum. She was also actively involved in developing the Aboriginal Community Centre and the College of Aboriginal Education, both located in Adelaide. 
Gladys began her community work in the 1940s, joining the Aborigines Advancement League of South Australia and in the 1960's she became actively involved in committee work with the organisation.
Known to the community in South Australia as Aunty Glad, in the late 1970s Gladys went on to become co-founder of the Aboriginal Medical Service of South Australia.
Gladys has been recognised for her work and service to the Aboriginal community, being appointed a Member of the Order of the British Empire (MBE) in 1971. She was also named South Australian Aborigine of the Year in 1984, and the International Women's Day committee in South Australia has named an award in her honour. 
SHIRLEY COLLEEN SMITH 1921-1998
Shirley Colleen Smith, or better known as Mum Shirl, was a Wiradjuri woman and dedicated activist, social worker and humanitarian, who had a great impact on Aboriginal Australians, along with several other minority groups throughout Australia. Shirley was a founding member and helped establish several organisations throughout her life including the Aboriginal Medical Service, the Aboriginal Children's Service, the Aboriginal Housing Company, the Aboriginal Tent Embassy, and the Aboriginal Legal Service—all of which continue to provide support to the well-being of the Aboriginal and Torres Strait Islander community. 
Recognised for her achievements and influential work in society, Shirley was named Aborigine of the Year in 1990 by NAIDOC, and just prior to her passing, she was acknowledged as one of the Australian National Living Treasures. Shirley was also made a member of the Order of the British Empire in 1977 and the Order of Australia in 1985. 
Shirley got her nickname, 'Mum Shirl' from the Aboriginal inmates she connected with when visiting her older brother Laurie regularly in prison. When asked how she was related to all the prisoners she used to see frequently, Shirley simply replied that she was 'their mum', and this is how her recognised nickname was born.
LINDA BURNEY 1957
Linda Burney is an Australian politician and the first Aboriginal woman to serve in NSW Parliament, as well as the first to be elected to the House of Representatives in Australian Federal Parliament 2016. As a member of the Wiradjuri Nation, Linda graduated university with a teaching degree and after teaching for only a couple of years, was asked to assist with creating the first-ever Aboriginal Education Policy in NSW, which set the standard and provided an ideal model for Aboriginal education across Australia. 
Linda has always displayed immense pride in her Indigenous heritage and plays an influential role when it comes to policies in parliament that affect the Aboriginal community. She is a leading advocate for Aboriginal rights, in particular women's rights, introducing a bill in parliament which seeks to provide support to those suffering from family and domestic violence. She herself had previously been a victim of domestic violence and has said that for Aboriginal women, this behaviour, unfortunately, has often become normalised. This is a mentality Linda has endeavoured to change through her work within these communities. 
PROFESSOR MEGAN DAVIS 1975
Megan Davis is an Indigenous rights activist and human rights lawyer, who is a Professor of Law and directs the Indigenous Law Centre at the University of NSW. Megan is a Cobble Cobble woman and became the first Indigenous woman to be appointed to a permanent United Nations Forum, where she is an international lawyer and an expert on Indigenous issues. Besides being a head scholar on the legal rights of Indigenous people, Megan also leads a team at the University of NSW, that conducts extensive research into the prevention of violence against women and children.
In 2015 Megan was chosen as a member of the Referendum Council, where she oversaw the dialogues of the Uluru Statement from the Heart, which was released in 2017 over 4 days at Uluru in Central Australia. The Referendum Council, which was appointed by the heads of the Australian government, worked together to make changes to, and recognise Aboriginal and Torres Strait Islander peoples in the Australian Constitution. Whilst this was rejected by the Australian government, with the Prime Minister at the time stating the Australian public wouldn't support such a change to the constitution, many Australians disagreed and were in favour of the proposed changes. Megan continues her work as a dedicated activist and to be involved in legal discussions surrounding the constitution.
CATHY FREEMAN 1973

'Running for me is always more than just physical and mental; it is also emotional and spiritual. You can draw energy from the universe, the stars and the sun, everything around you. You can draw energy from what has happened in your life… It's like your blood is boiling, like there are ants in your blood'.
– Cathy Freeman, 2003.
Probably one of Australia's most recognised and treasured icons, Cathy Freeman is a former sports figure whose specialty was sprinting, in particular in the 400 metres event. In 1990, Cathy was chosen to participate in the Commonwealth Games held in Auckland, New Zealand, and won the gold medal in the 4 x 100m relay team, making her the first-ever Aboriginal Commonwealth Games gold medal winner, as well as the youngest recipient at only 16 years of age. It was this year that Cathy was named Young Australian of the Year.
In 1994 Cathy competed at the 1994 Commonwealth Games in Canada where she won gold in both the 200 m and 400 m race, going on to set many personal bests and Australian records in the years that followed. Cathy was a highlight of the 2000 Olympics in Sydney where she not only lit the Olympic flame, carrying the torch into the arena, but she became the Olympic champion for the women's 400 metres winning gold in the event. Following her win, Cathy took a victory lap around the track carrying not only the Australian flag but also the Aboriginal flag, despite it not being recognised by the International Olympic Committee. This was to represent a symbol of reconciliation and sheer pride in her Aboriginal cultural heritage. 
In 2001 Cathy received the Medal of the Order of Australia and was also named the Laureus Sportswoman of the Year. Post her athletic career, Cathy has become involved with numerous charities and community groups and founded the Cathy Freeman Foundation which provides support and education opportunities to Aboriginal children.
Be a part of the NAIDOC Week celebrations—check out the NAIDOC website and find a local event near you to get involved in.