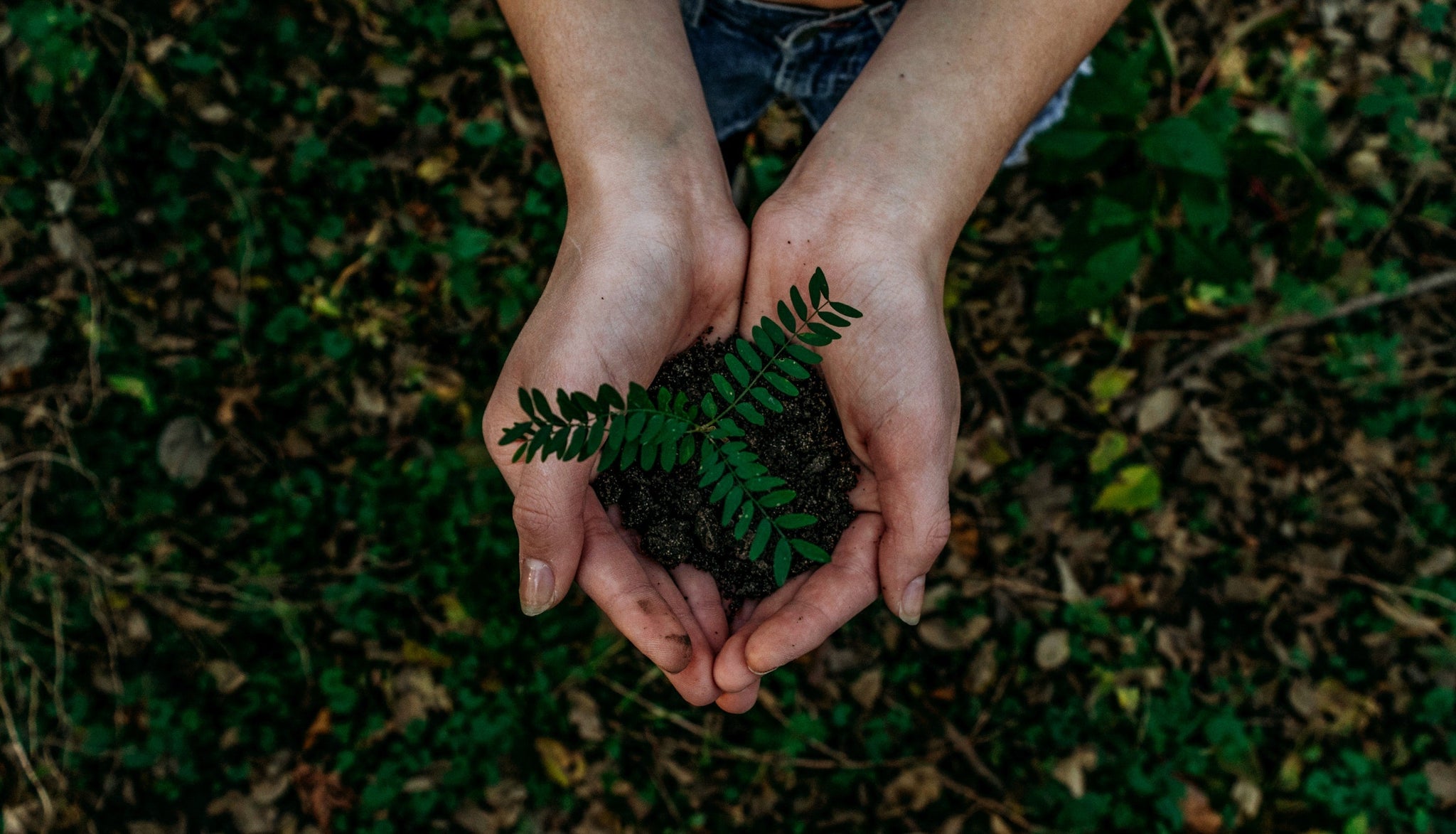 HAPPY EARTH DAY – INVEST IN OUR PLANET
Earth Day is a day where we all need to come together to care for Mother Nature.
The theme for this year's Earth Day was INVEST IN OUR PLANET and on April 22nd, people around the world came together to make a change. 
We've all witnessed so much destruction to our planet already—the recent damaging effects of the climate crisis here in Australia, the decline in entire species globally due to the loss of natural habitats, and the pollution of our planet caused by billions of plastics choking our oceans, filling our land and causing harm to plants, wildlife and human health. 
Now is the time for us to take action, and by working individually and together to make more sustainable choices we can greatly impact the world we live in and protect it for future generations.
At Happy Way, we care deeply about the environment, and we're committed to doing better for Mother Nature. So, what are we doing at Happy Way to be more sustainable, and what actions can you take to contribute to the well-being of our planet?
MEAL PREP
Taking your lunch to work not only saves you $ but cuts down on packaging waste from restaurants, cafes and other food products. At Happy Way, we've invested in reusable utensils, glassware and dishware, so there's no need for us to use any plastics or accumulate any unnecessary waste.
CUT OUT PLASTICS
REDUCE
Be aware of how much you're using and make conscious changes to cut back.

REUSE
Avoid single-use bags, cups and bottles and invest in quality, durable products instead.
Check out our range of Happy Way accessories including reusable stainless steel drink bottles, tumblers and straws.

RECYCLE
Ensure you recycle existing plastics correctly.
REFUSE
Say no to that plastic straw, invest in reusable shopping bags, and bring your own cup.

USE ENVIRONMENTALLY FRIENDLY CLEANING PRODUCTS
Using cleaning products that are free from chemicals and other toxins is both better for the environment and better for our health. At Happy Way, we love using our KOH cleaning products to keep our office sparkling, because not only are they vegan and cruelty-free, but they're also without any chemical nasties.  
INVEST IN A REUSABLE COFFEE CUP
We love our daily coffees at Happy Way HQ but after a month of daily cafe visits, we saved all of our single-use coffee cups and decided enough was enough. Even though many cafes have invested in recyclable and compostable cups, we've made the change as a team to reusable coffee cups!

SET UP A RECYCLING SYSTEM
When done properly, there's very little waste that actually needs to go into landfills! At Happy Way, we've set up a recycling station, with easy guides to help us determine what goes where. There's mixed recycling, organic, soft plastics and landfills and all of us have incorporated these practices at home too. 
SUPERSIZE YOUR PROTEIN & SAVE ON PACKAGING
At Happy Way, we've super-sized our fan favourites—vanilla and chocolate protein powder in both whey and vegan—which not only saves you $$ but is also a more sustainable choice. Buying bigger cuts down on packaging, being that you get double the amount in one pouch instead of 2 x 500 g pouches, and it also cuts down shipping, which means fewer carbon emissions in the atmosphere.
Supporting Mother Nature one protein bag at a time!
CLEAN UP YOUR COMMUNITY
Another simple yet effective way to have an impact and care for Mother Nature is to organise a clean up in your neighbourhood, with your team, friends or family.
At Happy Way, we love to give back to our community and we recently spent the morning cleaning up our local parks and surrounding streets to celebrate Earth Day. Food scraps, plastics, face masks and even a bra were found during our rubbish removal! Not only did it bring us together as a team and enable us to work together to support such an important cause, but it brought an awareness to each of us, simply by seeing how much rubbish was actually there which is often overlooked. A clean up sesh can be easily organise—rally your crew, get some gloves and eco-friendly garbage bags and you're set!
Let's come together to invest in our planet this Earth Day and every day!