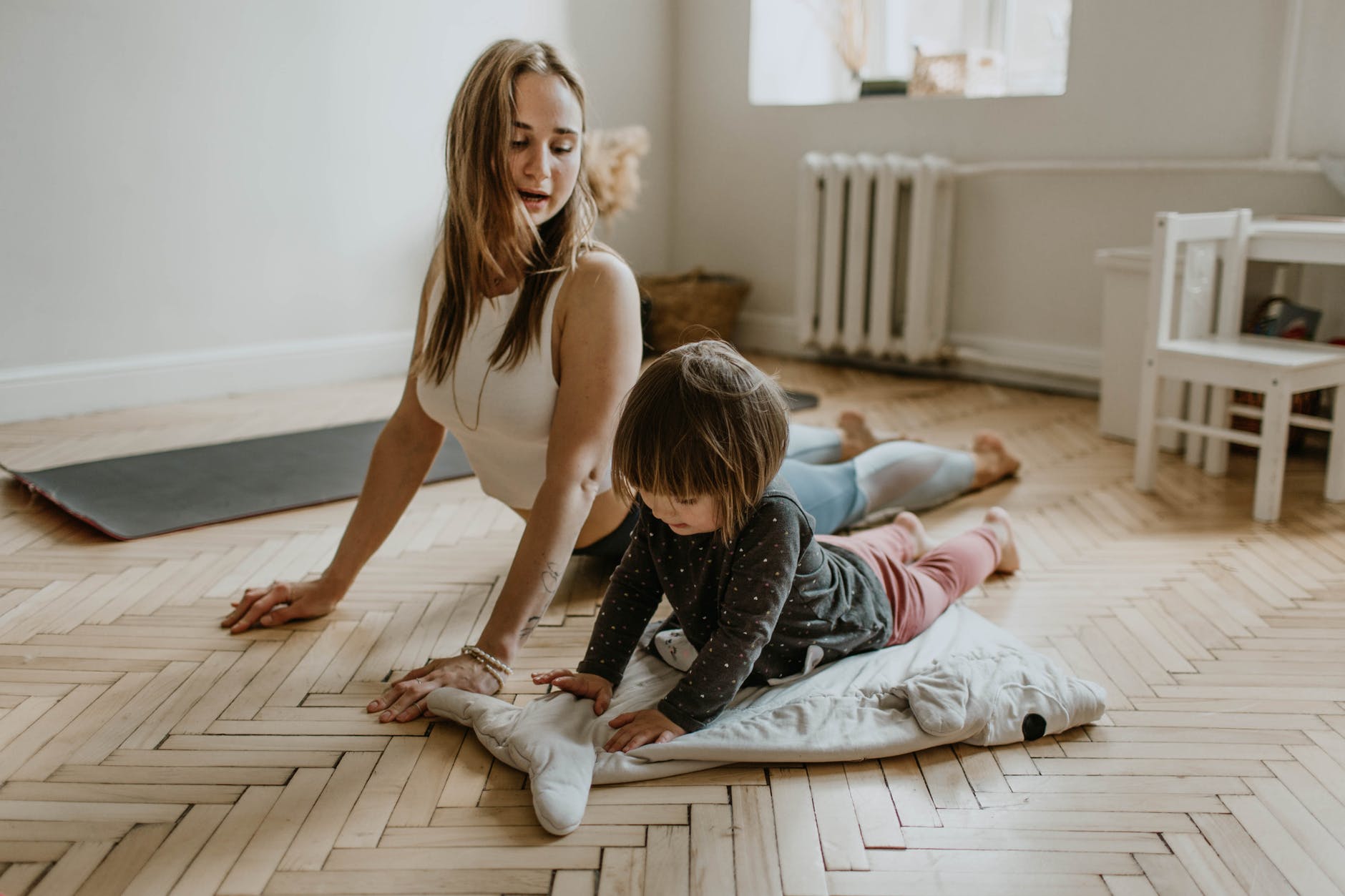 How to celebrate Mother's Day while isolating at home.
How to celebrate Mother's Day while isolating?
With Mother's Day just around the corner and the usual brunch outings and spa treatments off the menu, it's time to get creative at home. While we know that you would love to spoil mum with a gift or two, what she would appreciate equally if not more is some quality time with the family. When it comes to showing love and just how much you care, it's not about the dollars spent but the thought you give to creating a moment or memory she will truly cherish. It's also about giving her time to herself and those moments that no amount of money can buy. 
So consider what your mum, partner, the mum in-waiting or all those dads that are filling the roles of mum's love doing and create an experience around it. Whether this means creating some art, cooking up a storm or creating a spa experience at home, we have you covered.
Let mum sleep in while you clean
What better way to let mum indulge than with an uninterrupted sleep-in. That means getting up early to do the house chores while mum spends some much needed time catching up on her zzz's. Tell her to switch her usual alarm off the night before and allow her to wake up in her own time while you mop, sweep and clean the house for her. A 'money can't buy' kind of gift your mum will truly appreciate.
Serve breakfast in bed
With the usual mother's day breakfast and luncheon cancelled it's time to serve up the kind of breakfast your mum deserves at home. Nothing says 'I love you' like eggs served up just like your mum likes them with a side of delicious and healthy pancakes and treats to match. Not sure where to start? We have you sorted with a definitive guide on breakfast in bed. Discover it here.
If your mum loves her coffee and protein shakes, you may consider combining her two favourite ingredients with this Happy Way Tiramisu smoothie. It's so delicious, mum will start her day on cloud 9.
Give a salon treatment at home
 While mum would have loved to be pampered with a salon treatment, what she will love even more is if you offer her a salon treatment at home. Make your own face masks using ingredients such as avocados, olive oil and honey. Allow mum to sit back and relax, leaving the face mask on while you give her a foot massage. If you're feeling creative, why not even give her a manicure at home.
Spend time in the kitchen together  
No mother's day is complete without something sweet and indulgent and what better way to show love than by spending time together in the kitchen whipping up something delicious. If your mum loves to bake, then these Happy Way Choc Peanut Butter Brownies will make for the perfect Mother's Day treat. With minimal preparation and baking time, you and mum can spend more time whipping up cocktails while you wait for your dessert.

Create a concert at home
So your favourite concert may have been cancelled but if your mum is into music, why not create a concert at home? Now, before we put a wedge between you and your neighbours, we're not talking about connecting speakers in your backyard, no. We're thinking more along the lines of renting a concert video from your mum's favourite artist, moving the living room furniture around a little and creating the moment at home. Heck, why not even do a mini bar stand and get creative by creating your own merchandise and rock tees at home.
Run a yoga class like a professional  
If your mum loves her yoga and Pilates, why not set up a class at home. Get the whole family involved by setting up exercise matts, neatly folded exercise towels and antibacterial wipes. Play some relaxing music in the background to set the tone and why not prepare a smoothie or refreshments stand to finish. Imagine allowing mum to step into her own Pilates oasis and finishing with a refreshing citrus smoothie. 
Create a paint class at home
If your mum or loved one loves to get creative, why not run a paint or pottery class at home. Set up some canvases in the dining room and follow an online class as a family. If the kids are all grown, why not even throw a glass or two of wine into the mix. Sip and paint could be the kind of memory your mum will cherish forever.
Plan a family picnic in your backyard
Your mum's favourite restaurant may be closed but your backyard is open for business. Create a beautiful table setting or throw down the picnic rug and create a memorable brunch experience outdoors. Think fresh flowers, freshly squeezed juice, a platter that's as much a feast for the eyes as it is for the tummy and Leah Itsines lava cake to finish.
Create the ultimate movie night
If your mum, partner or dad filling both roles is a movie buff, create the kind of movie night that will stay with them for years to come. Whip out the Christmas fairy lights, throw some extra pillows onto the ground, make your own salted caramel popcorn or salted caramel popcorn slice and turn up the sound. Don't forget to let your mum or plus one choose the movie. That part is non-negotiable even if it is a romantic comedy. 
Create a family slideshow
Show us a mum that doesn't love a good slideshow moment or time spent looking through family albums and we will show you the door. Why not create a digital album or video and surprise mum after dinner. Gather the family on the couch and enjoy reminiscing about that favourite holiday or special occasion. Give mum a video she can watch and cherish forever.
Run her a luxurious bath
While we know that mum would love to spend some time with the kids, why not run her a relaxing bath during the day while the rest of the family prepares lunch, brunch or dinner. Add in epsom salts and magnesium to help relax those tired muscles, light some candles and play some soothing music in the background. If you have roses or flowers in your garden, pick a few and throw them in as a welcome decoration.