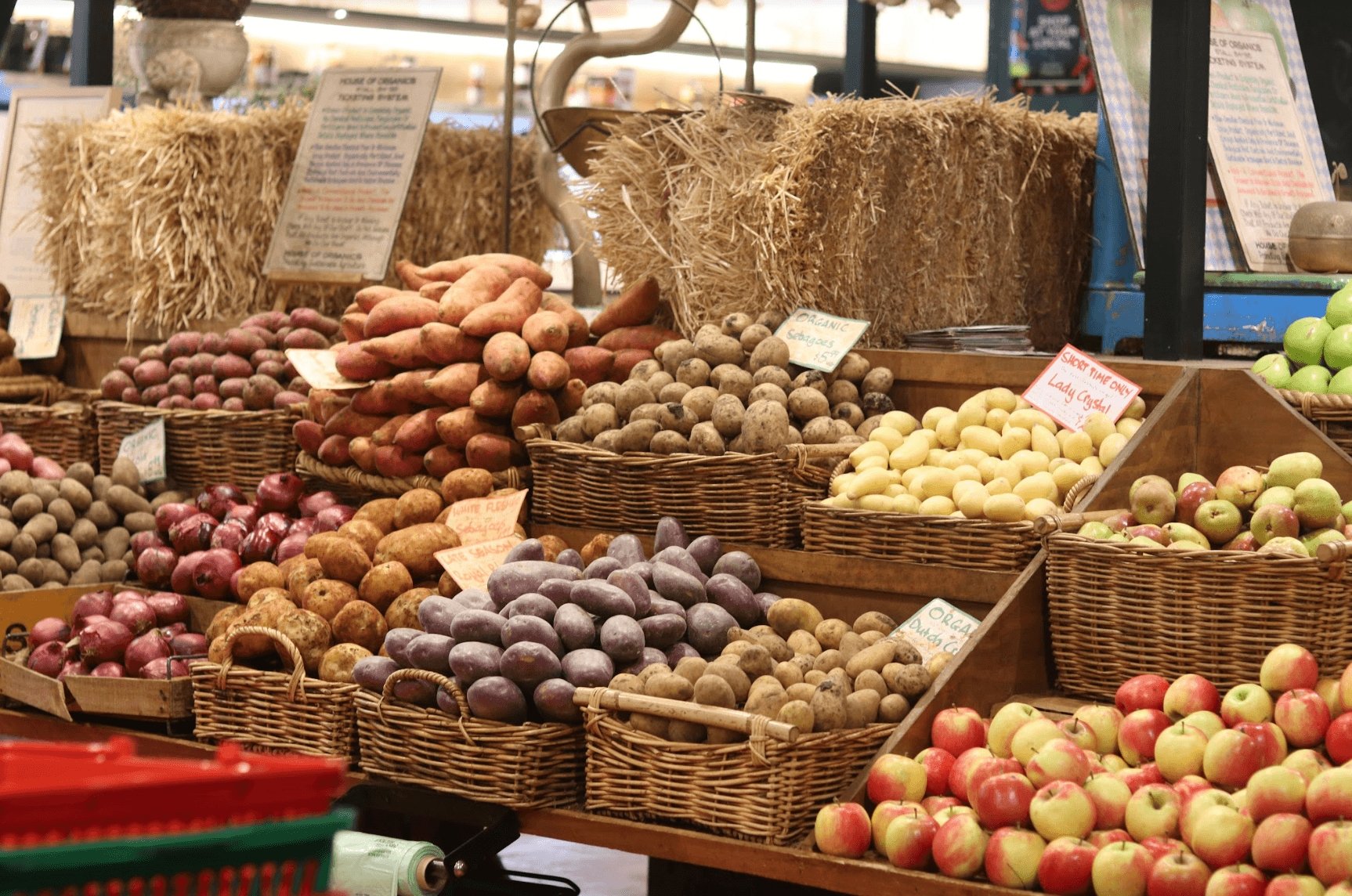 NATIONAL ORGANIC WEEK WRAP UP!
From the 12th-18th of September, Australia celebrated National Organic Week which is an occasion focused on increasing the awareness and understanding of the importance of fresh organic produce in our lives. From the abundance of benefits organic produce can provide to our physical and mental well-being, to the benefits organic farming can have on the health of our community and environment, there are many reasons to support and buy organic products.
At Happy Way, we pride ourselves on creating health and wellness supplements that are filled with certified organic and organic ingredients. We not only want to deliver a product that's filled with nutrients and wholesome goodness, but we also want to ensure we're sourcing ingredients that have been grown with the highest ethical standards and care for agriculture and the planet too. 
Some of the benefits of organic produce include:
100% natural.
Higher nutritional value than non-organic produce.
Grown in healthy soil, free of farm pesticides, herbicides, fertilisers, toxic chemicals or growth enhancers.
GMO-free and made without artificial preservatives or additives.
Better for the environment.
Because we love a celebration at Happy Way, we decided to get the gang together and spend the afternoon visiting our local Adelaide Central Market. A hub of fresh produce, yummy eateries and seemingly endless stalls to stop and drool over, in between lunch and a quick cheese tasting we picked up some wholesome, organic goodness to create some amazing recipes back at Happy Way HQ for the occasion. 
What was in our market shopping bag??
Organic sweet potatoes
Organic bananas
Organic carrots
Organic spinach
Free range eggs
Organic and vegan-friendly salted caramel sauce
Choc-covered Inca berries, strawberries and raspberries
So, with our tummies full and a heap of fresh organic produce and essential goodies in tow, we headed back to the office and cooked up a storm in our Happy Way kitchen—well, Liv cooked… we ate!
Check out these mouth-watering and nutritious recipes you too can create at home with some simple, yet wholesome ingredients and of course, some of our favourite Happy Way products! 
Shop fresh, organic produce today and do your part to support your community, care for the planet, and nourish your mind and body like it deserves.