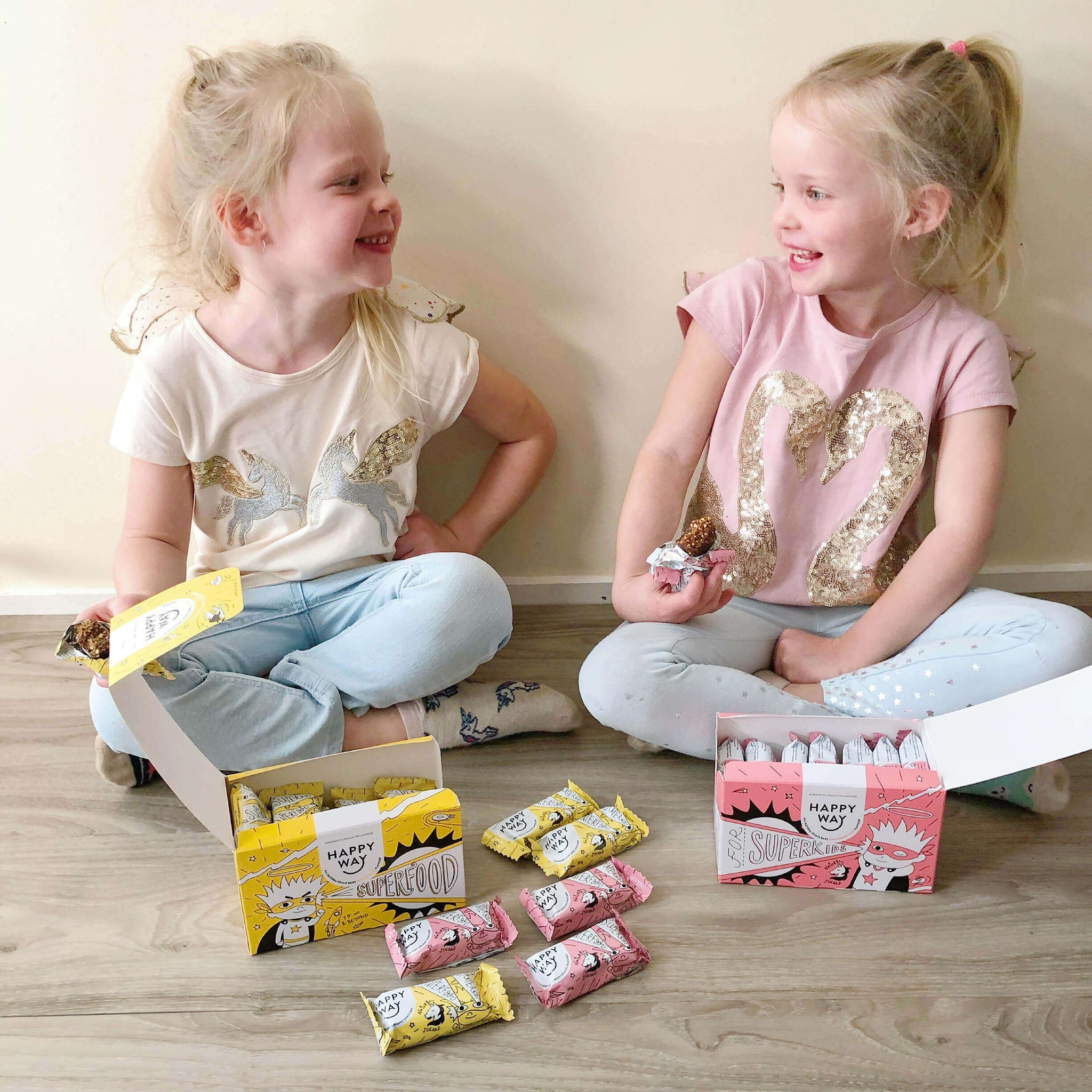 Happy Way's protein kids snack bars: Why they are the perfect healthy snacks for kids lunch boxes
To all the super mamas out there, we have just launched the ultimate range of healthy snacks for kids lunch boxes (and yours too). Our protein-rich healthy snack bars are packed with all the good stuff to help keep your mini super kids energised and feeling great! 

We know the temper tantrums of a hangry, exhausted kiddo. So, we took to the kitchen and created these fantastic, tasty and healthy snacks that kids will love. They have slow releasing energy ingredients and are perfect for carrying in your handbag or your kid's lunchbox. Promote healthy eating habits by avoiding the fast food outlets that tend to have high sugar, non-organic fatty foods that are terrible for growing little bodies and brains. Instead, opt for the healthy lunchbox-worthy alternative!

We have thought of everything when it comes to creating our kids healthy lunchbox snacks. They're dairy free, natural, stevia free, soy free, with no added sugar except for the natural sugar in fruits, nut free, and most of all, they are 100% Aussie made. Being created with such natural and wholesome ingredients with no preservatives means that they need to be stored in your fridge to keep them fresh.

We have two flavours featured below. Both are the perfect healthy snacks for kids lunch boxes and at only $2.44 per serve, they're an amazing alternative to purchasing chocolates or sugar and preservative filled muesli bars. We haven't added our protein powders in these bars as they already contain sufficient protein to add to your child's nutritional intake.

Strawberry Whip All Natural Snack Bar

Banana Bang All Natural Snack Bar
We know your kids are going to love these tasty snacks and if they don't (which is unlikely) then you will be able to enjoy them, just try not to eat them all in one go! After having a taste you may even have the slightest hope that they won't like them and keep them all to yourself.

Have a browse of our new range of kids snack bars and be the first to get a hold of these all-natural goodies. Also, order these super healthy snacks for kids lunch boxes with your regular protein powders and get free shipping to Aus or New Zealand when you spend over $100.