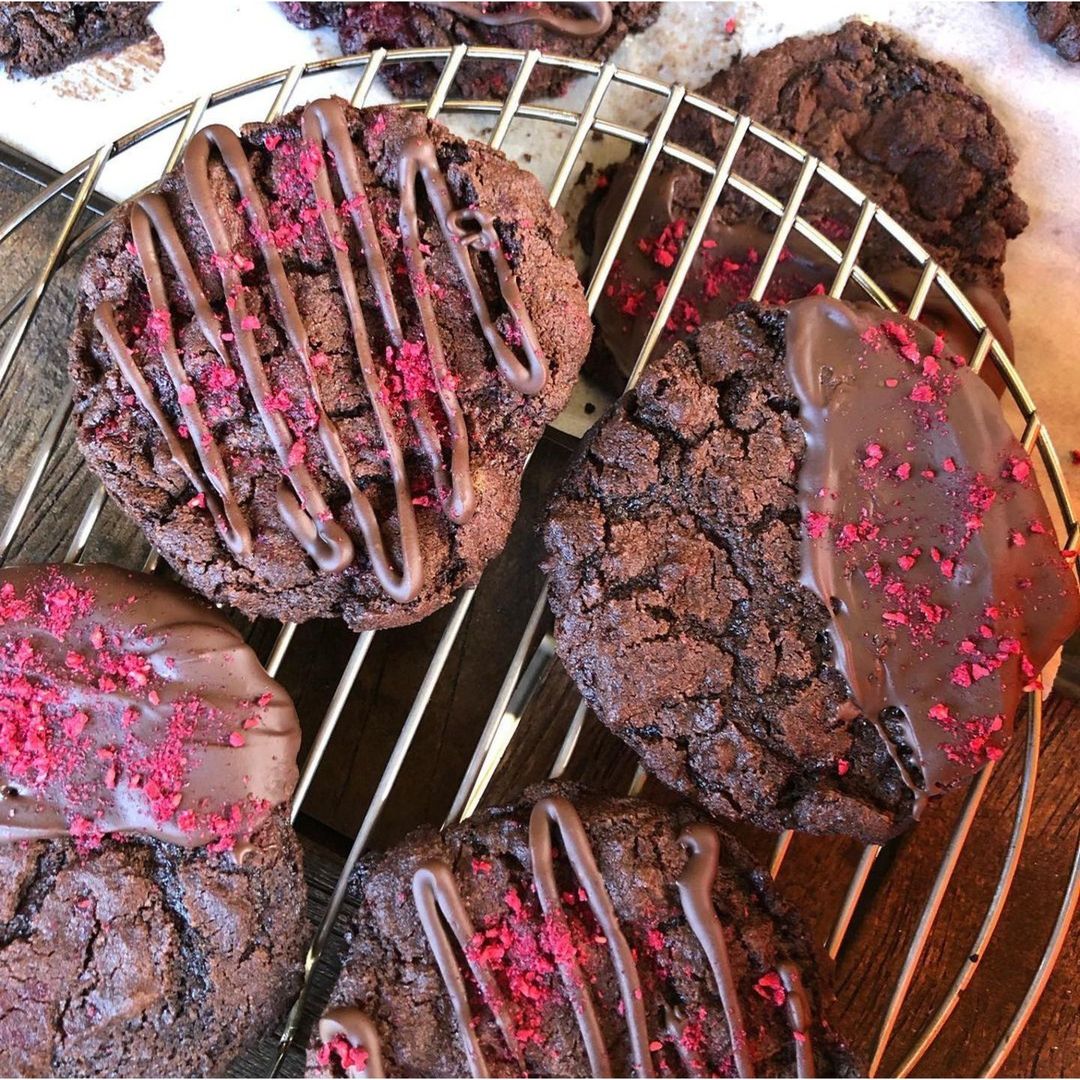 INGREDIENTS
110g vegan butter⁠

½ cup caster sugar⁠

½ cup brown sugar⁠

1 tsp vanilla extract⁠

1 cup GF plain flour⁠

⅔ cup Happy Way Cacao Powder⁠

1 tsp baking soda⁠

¼ tsp salt⁠

1 Tbsp almond milk⁠

1 cup vegan choc chips⁠

⅓ cup raspberries, frozen⁠
METHOD
Pre-heat oven to 180°C.⁠

In a bowl, mix butter and both sugars until well combined. ⁠

Add vanilla extract & dry ingredients and mix.⁠

Fold through the chocolate chips, raspberries and milk. ⁠

Roll mixture into balls and place on a lined tray, flatting the cookies slightly. ⁠

Bake for 10 minutes and allow to cool. Enjoy!⁠
Recipe by @coeliacsandy