Stainless Steel Straws
Accessories
4 pack + cleaning brush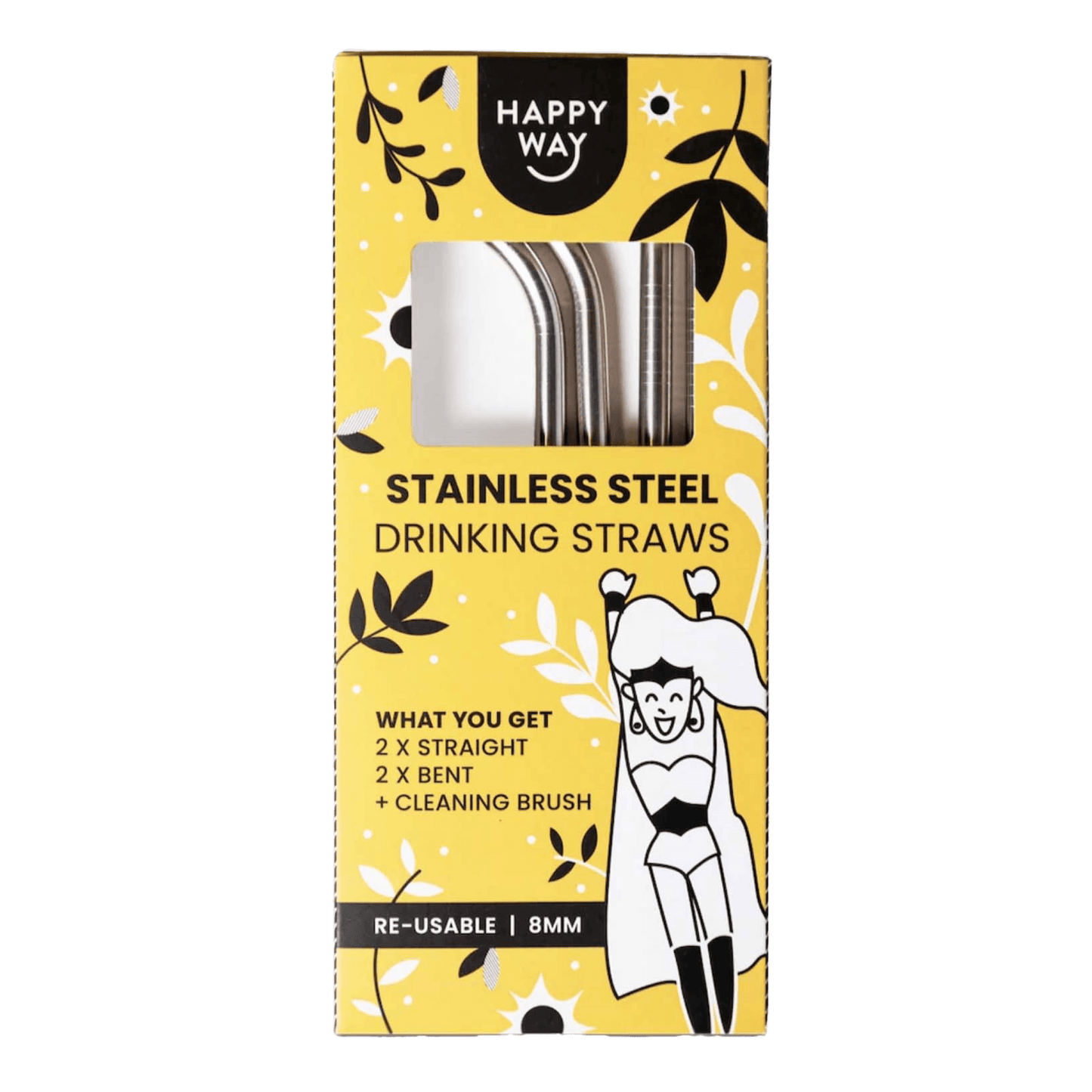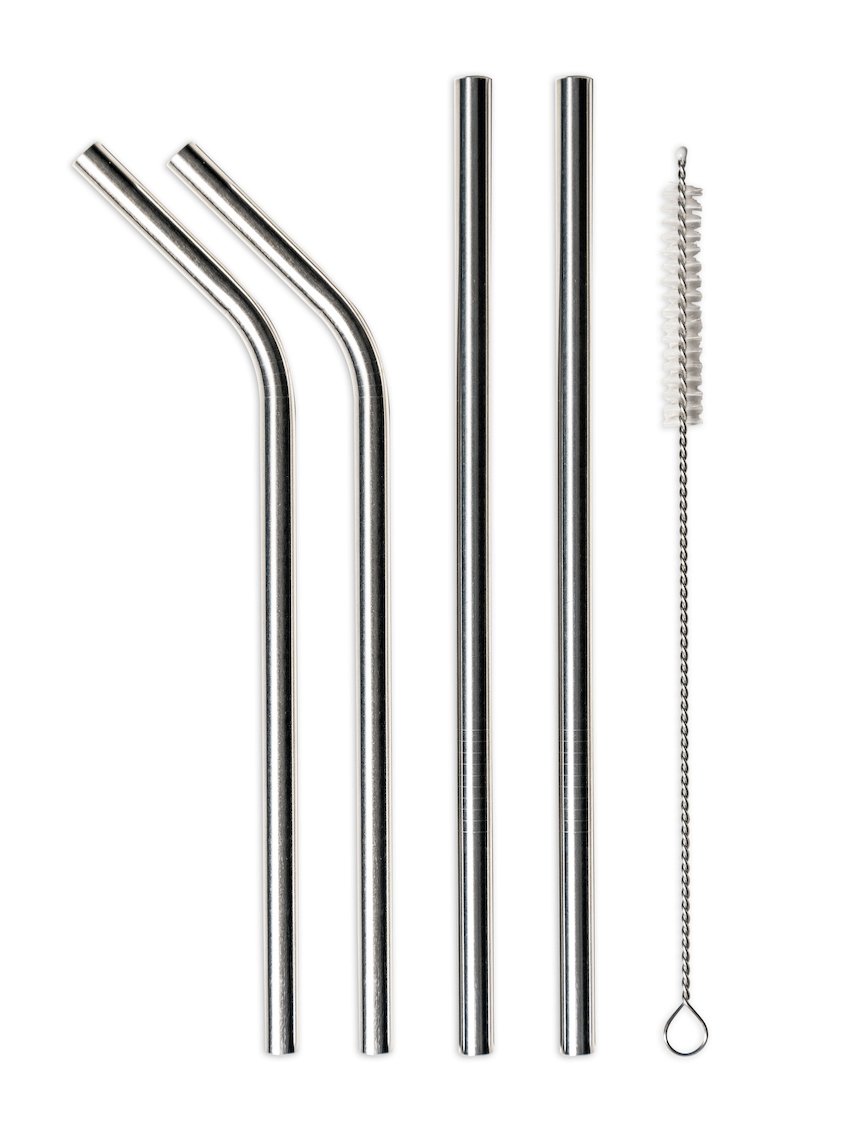 Description
Product information
Eco-friendly. Durable. Stylish. Our reusable Happy Way Accessories are designed to offer convenience, sophistication and FUN to your daily routine whilst supporting the health and well-being of both you and the planet!
Ditch the plastic straws and opt for some eco-friendly stainless steel straws instead! We have all your straw needs covered, with 2 x straight and 2 x bent straws in a pack, plus a nylon straw cleaner to get into all of those hard-to-reach places and keep them sparkly clean!
The use of plastic straws has become a global environmental issue, with millions being used and destroyed every day, where they wind up in landfill and take hundreds of years to break down. These reusable straws offer a great alternative and can be used with smoothies, juices or your drink of choice!
Made with high-quality 304 stainless steel.
Straws measure approximately 8 mm in diameter and 21.5 cm in length.
Nylon straw cleaner.
Eco-friendly | High quality | Super stylish | Fun & convenient | Durable & versatile
Eco-friendly | High quality | Super stylish | Fun & convenient | Durable & versatile
Eco-friendly | High quality | Super stylish | Fun & convenient | Durable & versatile
Eco-friendly | High quality | Super stylish | Fun & convenient | Durable & versatile
Eco-friendly | High quality | Super stylish | Fun & convenient | Durable & versatile
Eco-friendly | High quality | Super stylish | Fun & convenient | Durable & versatile