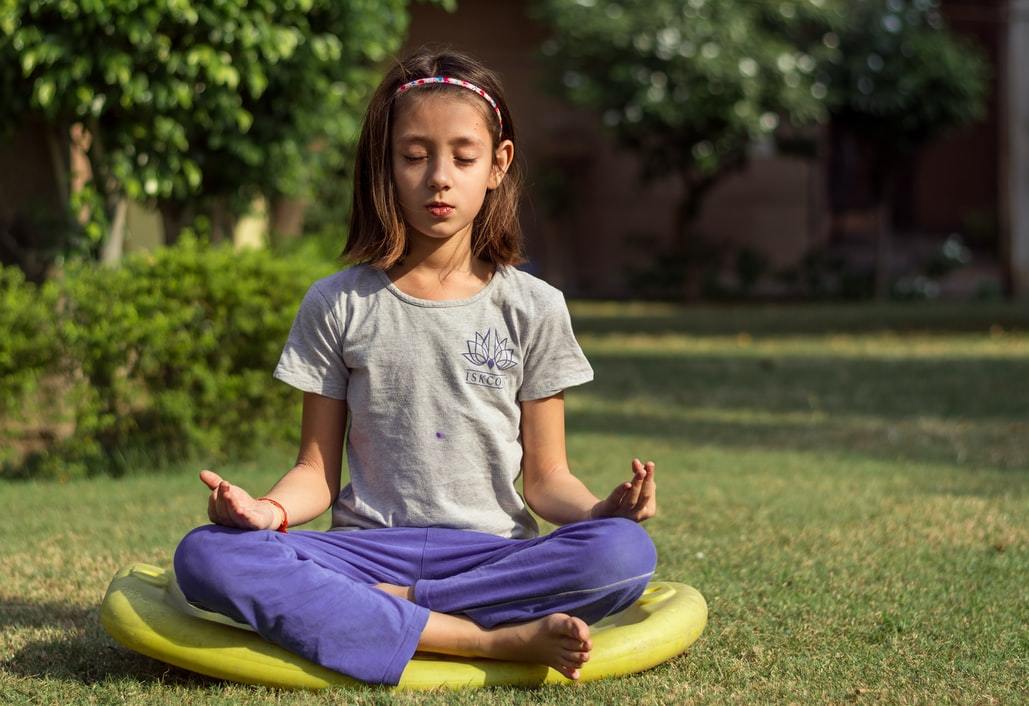 A DEFINITIVE GUIDE TO A LONG WEEKEND AT HOME
With isolation in full swing and our weekdays merging into weekends, it's more tempting than ever to go outside and soak up some fresh air and sunshine with friends. However, now more than ever it's important to give our healthcare system a fighting chance and to continue flattening the curve by staying at home. But you may be wondering what one can do during the Easter long weekend.
Having already read all the books that have been collecting dust on your bedside table, having nailed your work from home routine and having watched the entire season of Tiger King in one sitting, a long weekend may not seem as enticing as it once has been. If you have children at home, wondering how to keep them entertained may seem all but impossible.
Now, we would hate for your four days of relaxation to go to waste so we are here to provide a family-friendly recipe for the perfect weekend spent at home. In fact, the activities we are about to suggest are sure to have the entire family entertained for weeks to come. Consider our recipe one part Marie Kondo, one part mixing up some magic in the kitchen, a good dose of old school family fun and a pinch of self-care.
Put a Marie Kondo spin on your pantry 
Now, we know that many of you have already organised your wardrobes and cleaned your house from top to bottom so we're here to suggest you extend this approach into your pantry and fridge. Use this down time to give your diet a healthy cleanse because we know the best way to boost your immunity is to fill your body with wholesome and clean ingredients. Why not involve the little ones in the process by allowing them to help you clean and organise the pantry together. Reward them with a cooking class at the end making some delicious treats like raw slices and use the time to talk to them about the benefits of eating all the colours of the rainbow.
Want to know what to look for? Discover here. 
Create new family traditions in the kitchen 
When it comes to quality time spent with the family nothing sparks joy quite like gathering everyone around the kitchen bench. With the entire family at home, now is the time to dust off all your favourite cookbooks and to start creating some new family traditions with fresh recipes and baking adventures. Why not teach the little ones about grandma's most famous recipes or perhaps create a new signature dish of your own. If you're not sure where to start the Happy Way & Lorna Jane ebook offers plenty of simple and delicious recipes for the entire family to enjoy. The best part is that it's absolutely free. Grab your copy here.
Make your own chocolate at home 
Sure you can order chocolate online or spend days indulging in all those eggs scattered throughout the house by the Easter bunny but why do that when you could keep the entire family entertained together instead. The best part is that the Happy Way chocolate solution won't leave the little one's on a sugar high while isolating at home. Why not whip up some Happy Way chocolate bark and get creative. All you need are your Happy Way staples you have sitting in the pantry and some you're your favourite additions.  Get decorating and get creative. You can even let the kids add in some of their most loved  treats such as marshmallows. 
Get moving with the kids
Yoga is not just for adults and can be a great way to help children navigate through their changing routines and any external stresses. While we do our best to shield our children from any outside pressures, yoga can offer a great way for the little ones to move their bodies while encouraging them to practice mindfulness. What's more, yoga has been shown to help encourage muscle tone and strength, balance, good posture and is even shown to help improve attention span. So roll out the yoga mats in the living room and get those muscles stretching with the entire family. If you're not sure where to start, Yoga for kids and Cosmic Kids Yoga offer plenty of YouTube content to get you started.
Whether we're spending Easter at home or not, we know that this long weekend is one that comes with plenty of chocolate and added treats. Now, we're not about to tell you to hold back and not have your chocolate, no. By this point you know that Happy Way is all about balance and enjoying life. But what we are here to suggest is taking 15 minutes out of the day to do something for yourself with an at-home gym class. No equipment required, just your exercise mat and perhaps a little distraction for the kids while you complete your free Happy Way exercise session.
Netflix and Chill with some PG rated movies
If you have been trying to convince your family to watch some old school favourites then a night on the cough may be in order. With Matilda, Looney Tunes and Annie all streaming on Netflix, the time to educate the little ones on 90s hits has never been better. And with the entire nation on lockdown, the guilt usually associated with spending weekends on the couch is simply not there. Get the popcorn ready and enjoy some family classics.
Have an hour of self-care with DIY face masks
With a batch of protein balls in the fridge and the pantry in tiptop shape, let the kids' imaginations run wild and take an hour to yourself. Go on, you have earned it. Run a bath with some Epsom salts and magnesium and soak those tired muscles. While you're at it why not pop on a face mask and detox your skin as well. If you haven't managed to secure your delivery of emergency face and hair masks why not whip out grandma's favourite remedies.
For the perfect nourishing face mask, combine half an avocado with 2 tablespoons of honey and two tablespoons of yoghurt. . Packed full of essential fatty acids and natural anti-inflammatory nutrients, it will leave your skin feeling supple and smooth. For more skin specific, natural DIY masks, see here.