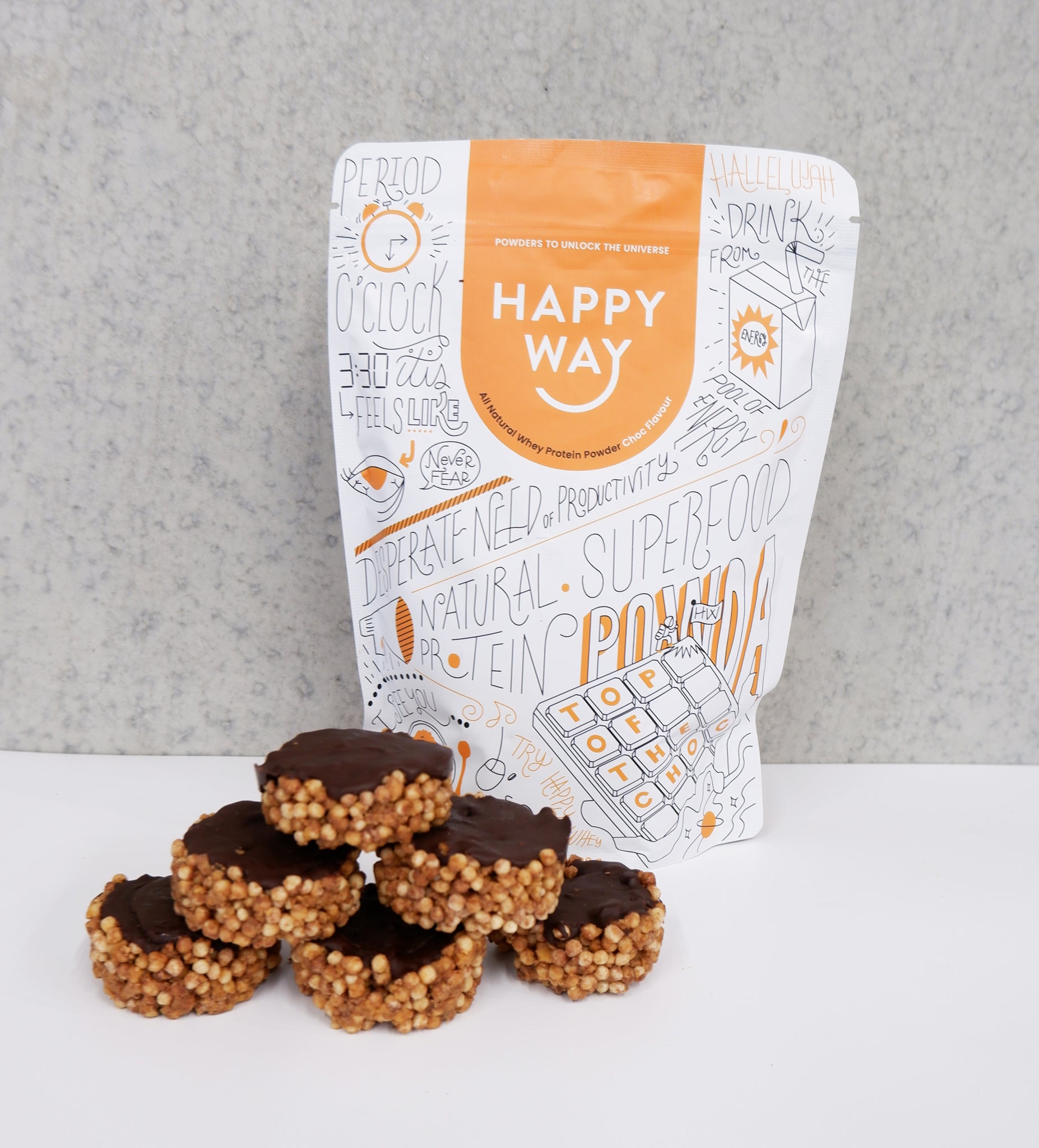 INGREDIENTS
2 cups soy protein crisps (or rice bubbles)

100g peanut butter (crunchy or smooth)

45g sugar-free maple syrup

200g dark chocolate melts (plus coconut oil to melt)
METHOD
In a large bowl combine the soy protein crisps, protein powder, peanut butter and maple syrup.
Stir until well combined. The mixture should be quite sticky. You can add more maple of needed.
Press the protein crisp mix firmly into silicon moulds. The mixture should divide between 12 regular muffin pans.
Melt the dark chocolate with a little bit of coconut oil in the microwave. Using 30second bursts to ensure it doesn't burn.
Spoon the melted chocolate on top of the protein crisp mix.
Refrigerate for a minimum of 15 minutes. Enjoy!