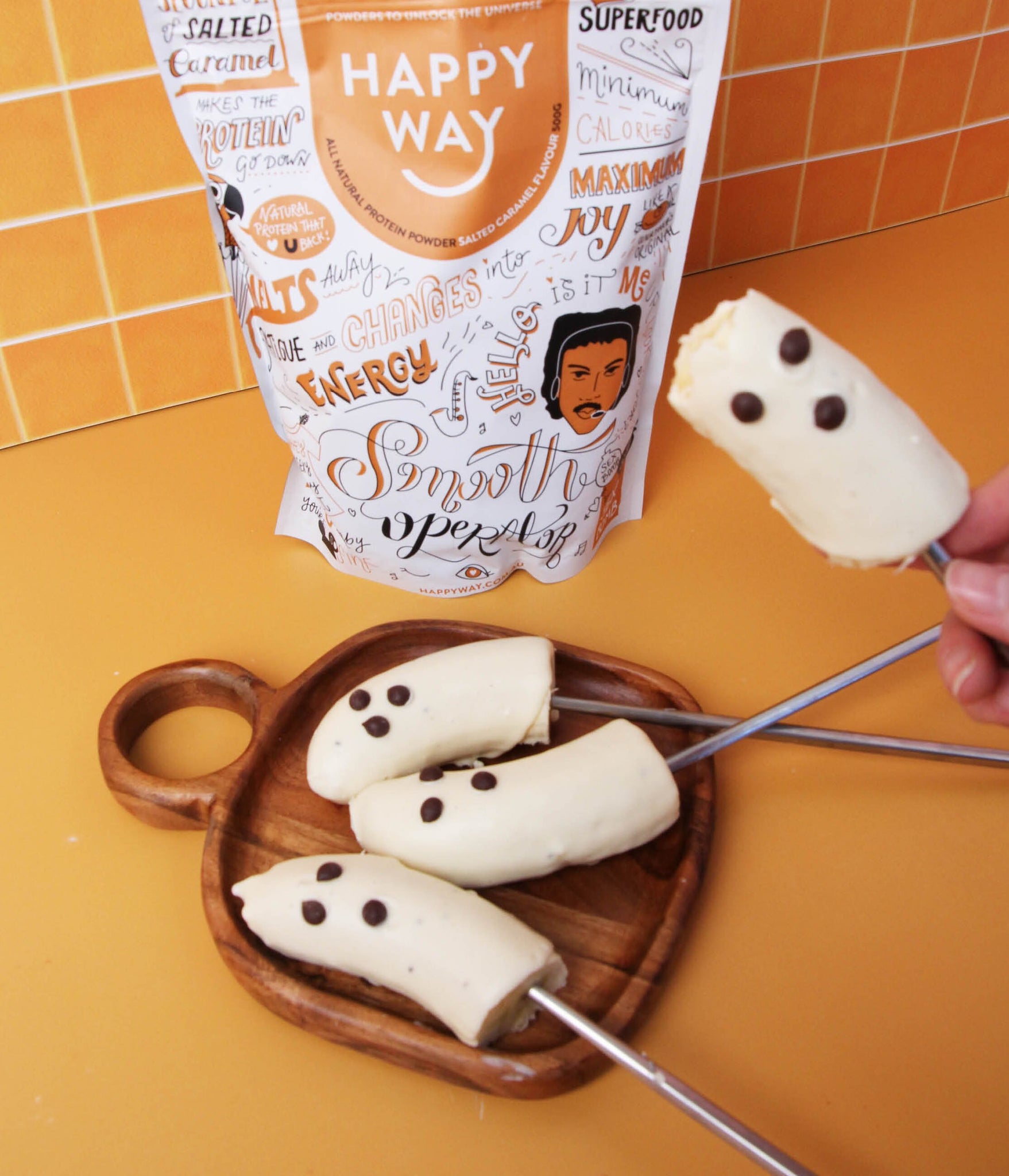 CHOCOLATE COATED BOO-NANAS
INGREDIENTS
3 bananas
100 g white chocolate melts
1/2 tsp coconut oil 
18 milk chocolate chips 
6 x sticks (popsicle or chop-sticks)
METHOD
Halve the bananas and insert your stick in the centre of the banana (from the bottom of where you cut).
In a microwave safe bowl, melt the white chocolate and coconut oil. 
Once melted, stir in the protein powder. 
You can either pour the melted chocolate mix over the bananas or dip them in the bowl, whichever you find easier. 
While the white chocolate is still melted, place the milk chocolate chips on to create your eyes and mouth!
Put them in the fridge until the chocolate has hardened and ENJOY! 
Note:
*You can use any flavour protein. We've used Happy Way Banana Bonanza and Smooth Operator Salted Caramel Protein Powder. 
Recipe inspiration by @livlaughcook