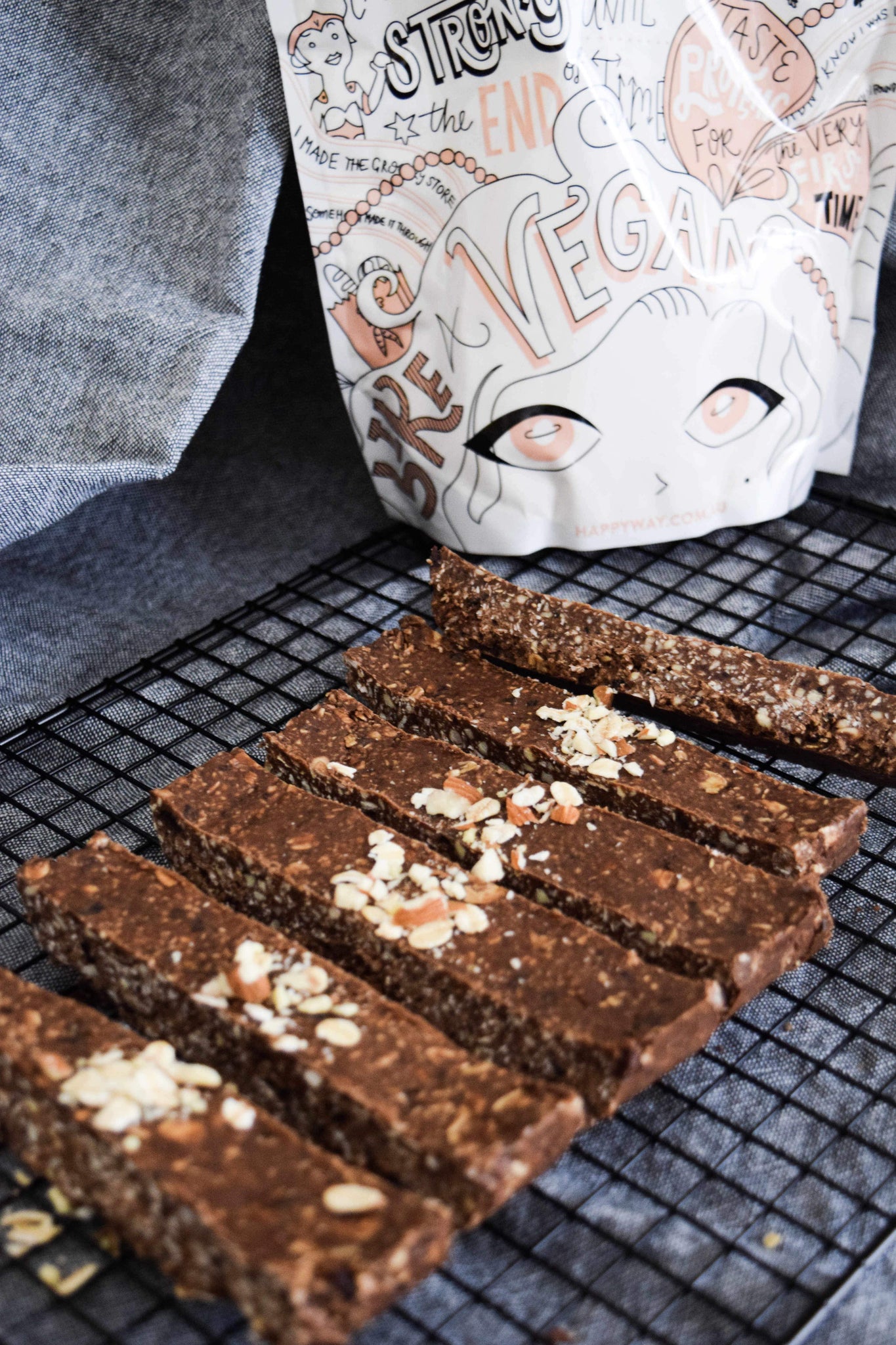 Happy Way Raw Oat & Choc Slice
1 Cup Almonds
1 Cup Oats
1 Scoop Happy Way Vanilla Vegan
1/3 Cup Cacao
2 Tablespoon Peanut Butter
Pinch of Pink Salt
1/3 Cup Coconut Oil
1 Tablespoon Rice malt Syrup
½ Cup Dried fruit (raisins, goji etc) – OPTIONAL
In a food processor, quickly blitz the whole almonds until chopped.
Add all remaining ingredients into the food processor and process until all combined and sticky.
In a small lined baking tray, use fingers to press mixture down to form an even layer.
Place in fridge to set overnight. Enjoy!
Buy Vegan Vanilla protein here
Recipe by @malissafedele
Products in this Recipe