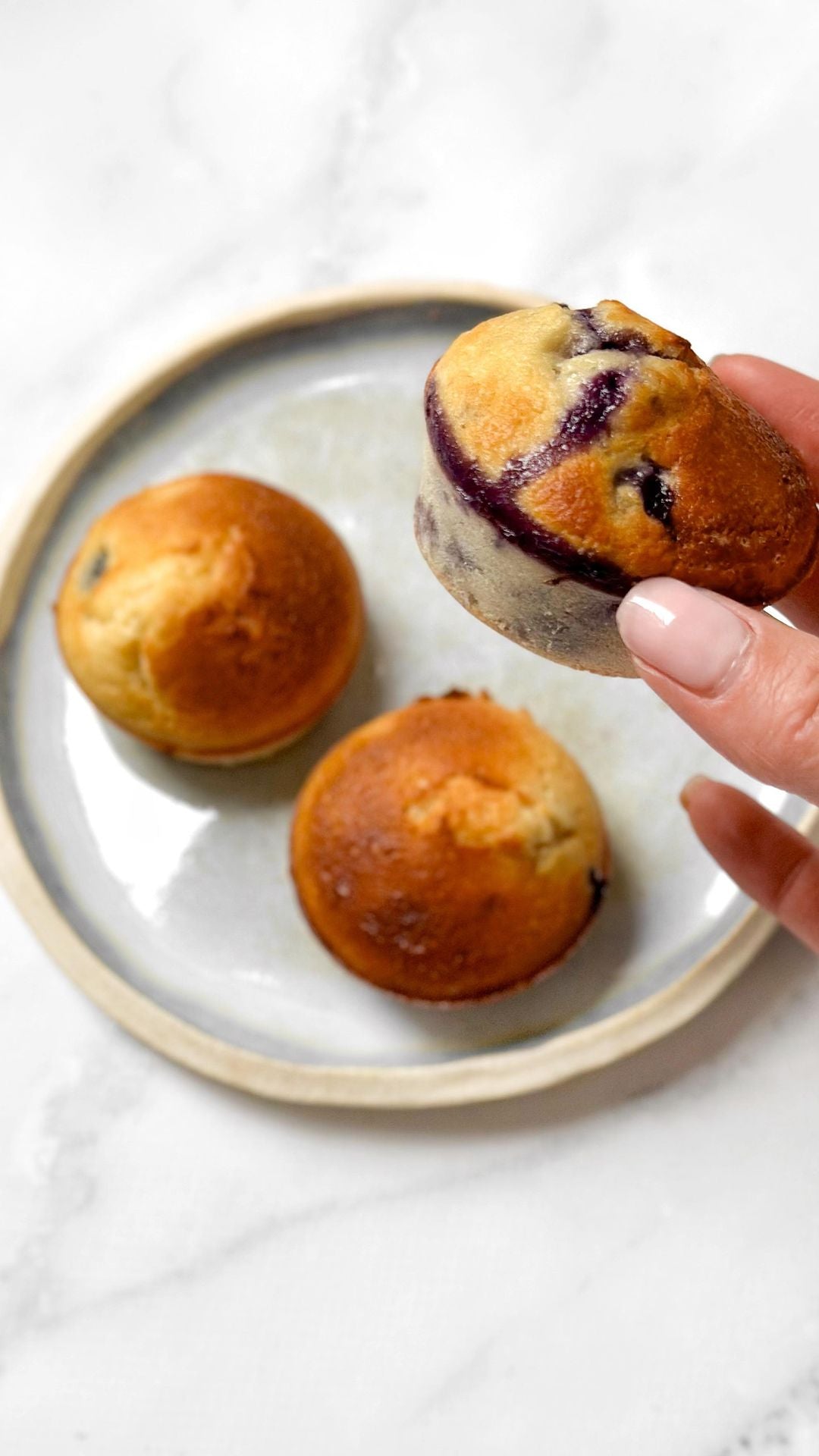 LOW CALORIE & HIGH PROTEIN BLUEBERRY MUFFINS
INGREDIENTS:
1/2 cup almond flour

1/2 cup plain flour

1 tsp baking powder

1/2 cup of granulated sweetener

1/3 cup almond milk

2 eggs, beaten

1 punnet of blueberries 🫐
METHOD
Preheat oven to ~170 degrees Celsius.

Mix dry ingredients in one bowl then the wet ingredients in another bowl.

Add the wet mixture to the dry and gently mix.

Coat the blueberries in a bit of flour so they don't sink to the bottom and fold into the mixture.

Spoon into a silicone muffin tin then bake until golden and cooked through (around 10 or so minutes depending on your oven).

Allow to cool and ENJOY!

Cals: 88 / C: 7.8g / F: 4g / P: 5.6g
Recipe by @diannayota