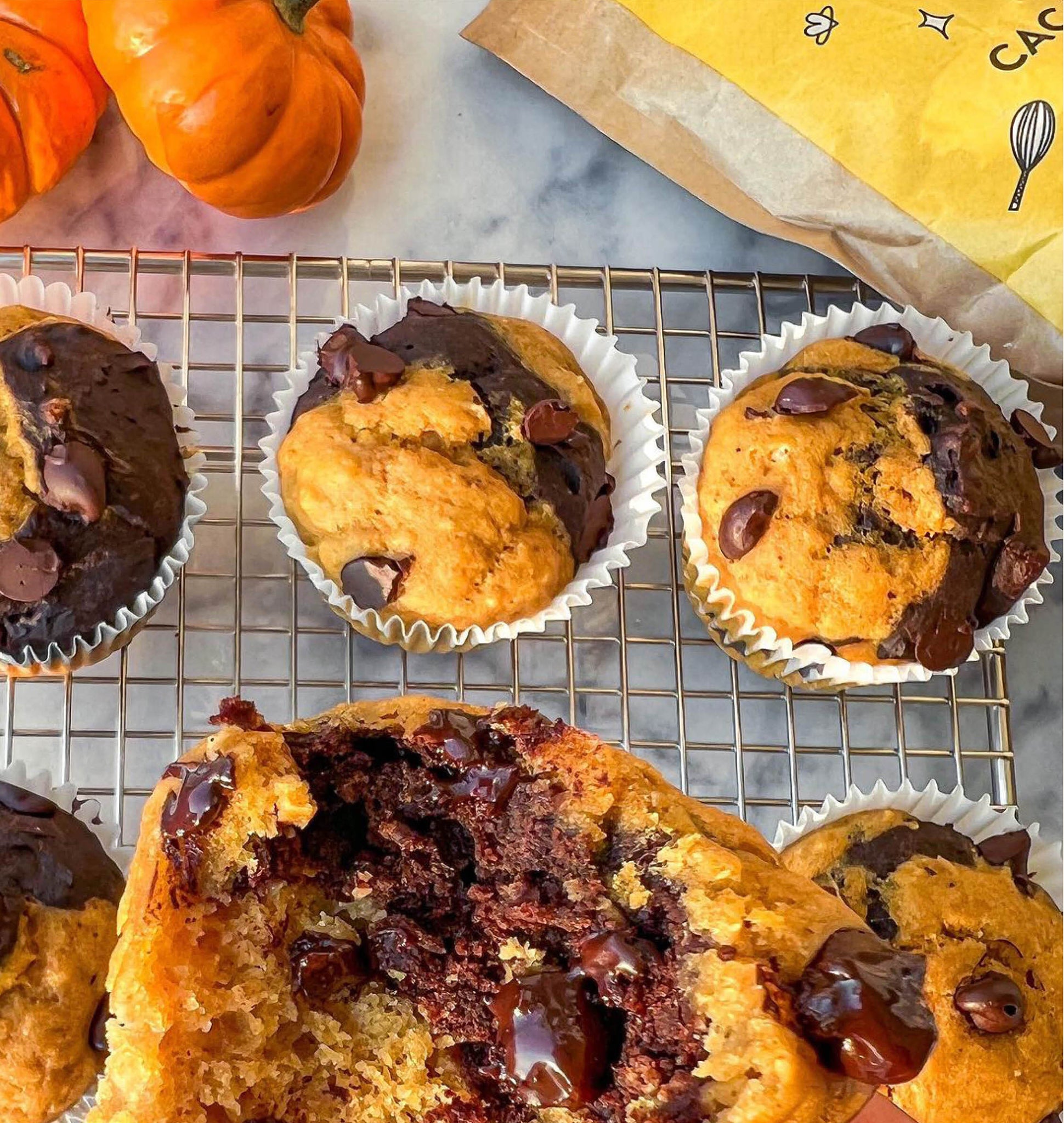 INGREDIENTS 
1 cup pumpkin purée
1/4 cup applesauce
1/4 cup almond milk
2 tbsp melted coconut oil
1/3 cup maple syrup
2 eggs
1 tsp vanilla extract
1 3/4 cup oat flour
1 tsp baking powder
1/2 tbsp baking soda
1 tsp pumpkin pie spice
1/4 tsp salt
1/4 cup Happy Way Organic Cacao Powder
1/2 cup chocolate chips
METHOD
Preheat the oven to 180°C and grease a muffin tin.

Combine all the dry ingredients, except cacao powder, in a medium bowl.

In a separate bowl, combine all the wet ingredients.

Add the dry ingredients to the wet ingredients and stir until just combined.

Divide the batter in half and stir the cacao powder into one (add splash of milk if needed to mix better).

Divide the chocolate chips between each.

Transfer the batters to muffin pan, layering the chocolate batter and plain on top of each other 2 x each. Swirl gently with a knife to create a marbling effect and top with extra chocolate chips.

Bake for 23-25 minutes until fluffy and lightly golden!
Recipe by @wakeupandkale