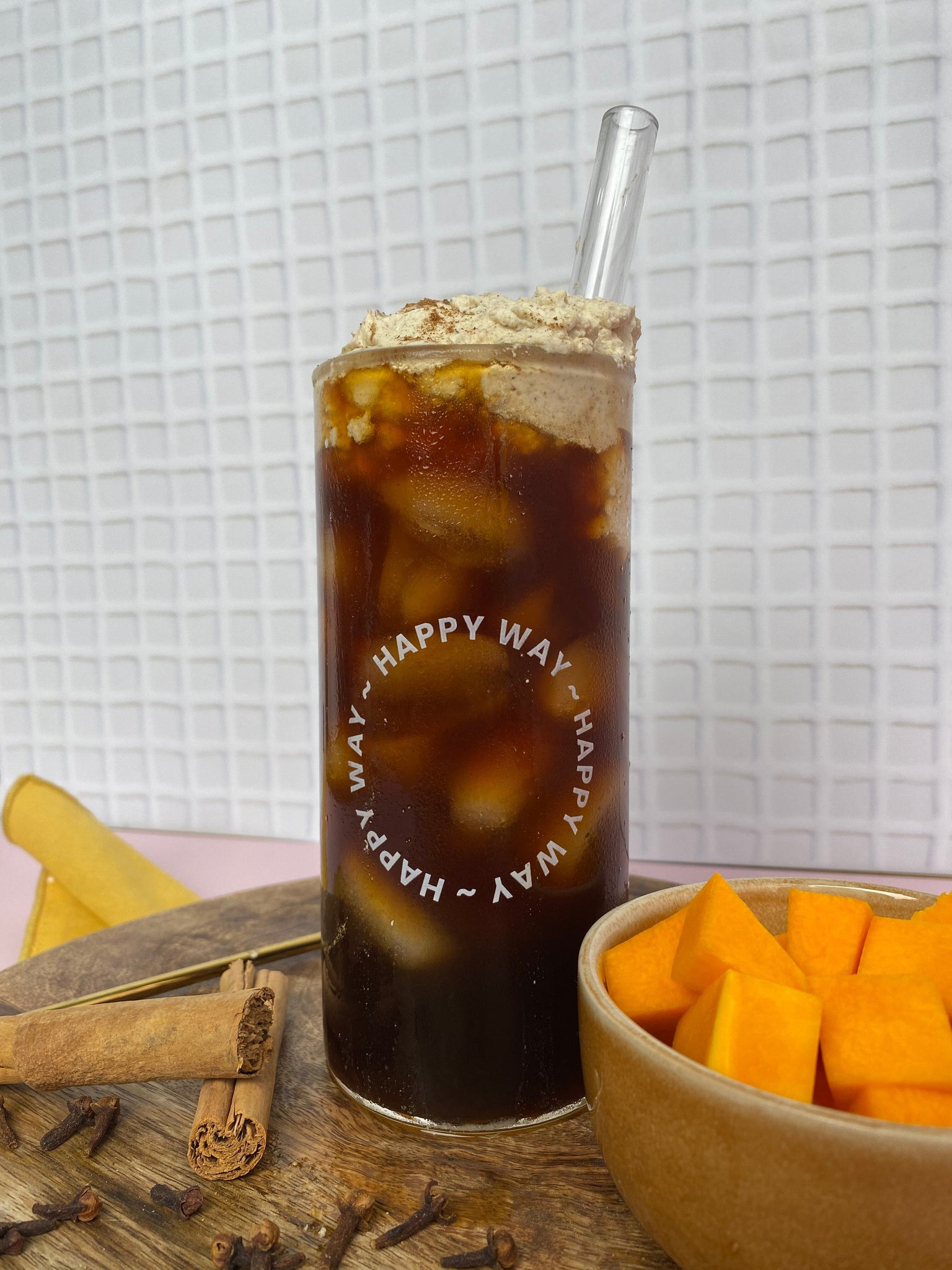 INGREDIENTS
1 1/2 cup heavy cream 
1/3 cup sweetened condensed milk 
2 tbsp maple syrup 
1 tbsp vanilla extract 
1/3 pumpkin puree 
1 tbsp pumpkin spice mixture (cinnamon, nutmeg and all-spice) 
1 scoop (30 g) Happy Way Caramel Biscuit Whey Protein Powder
METHOD
Prepare your coffee of choice in a serving jug and allow to cool in the fridge. 
Add all the ingredients to a large mixing bowl and stir so it's well combined and forms a fluffy, cold foam. 
Pour the cold coffee into a glass and place the cold foam over the coffee. 
Top with a dash of pumpkin spice and enjoy!