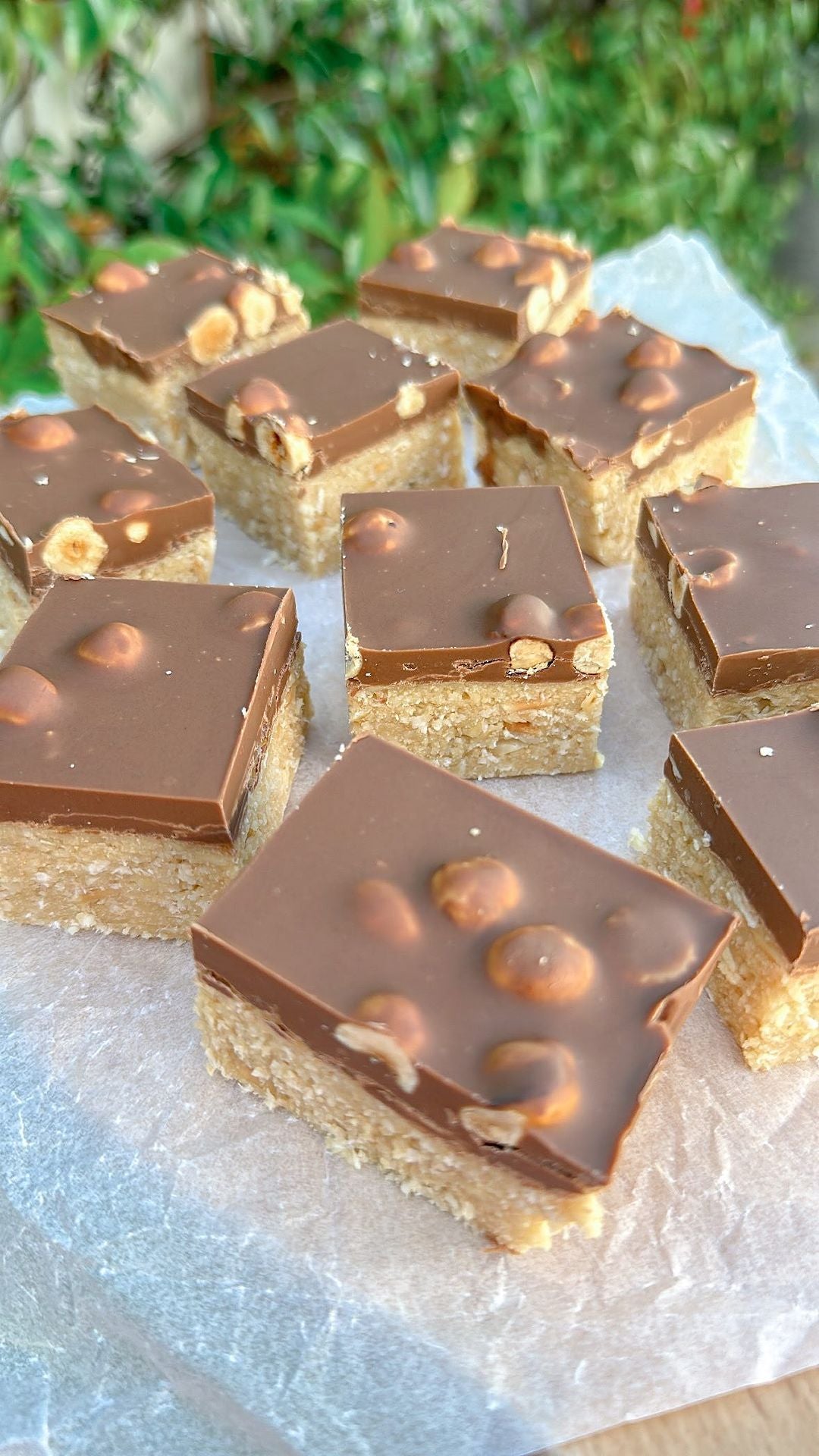 VANILLA & CHOC HAZELNUT SLICE
INGREDIENTS 
FOR THE BASE:
FOR THE TOPPING:
2 blocks Cadbury hazelnut chocolate
2 tsp coconut oil
METHOD
Add the biscuits into your Thermomix and crush on speed 8 for 5 seconds. Set aside (alternatively crush in a bag with a rolling pin, or a mix master).
Add the butter to the Thermomix bowl and melt on 60°C for 2 minutes, then add the biscuits back in, followed by the coconut, slivered almonds, condensed milk and protein (alternatively melt the butter in the microwave, combine all the dry ingredients, tip in the butter and condensed milk and mix to combine).
Mix on speed 4 for 10 seconds until combined (use spatula if needed).
Spread evenly into a lined slice tin, using your hands over baking paper to press the mixture into corners, and set in fridge.
For the icing, melt the chocolate and coconut oil together in a bowl until melted and glossy. Pour over top of the set base, again spreading out evenly.
Place back in the fridge to set.
Remove from the fridge and slice into desired portions. 
Serve and enjoy.
Recipe by @healthy_bree