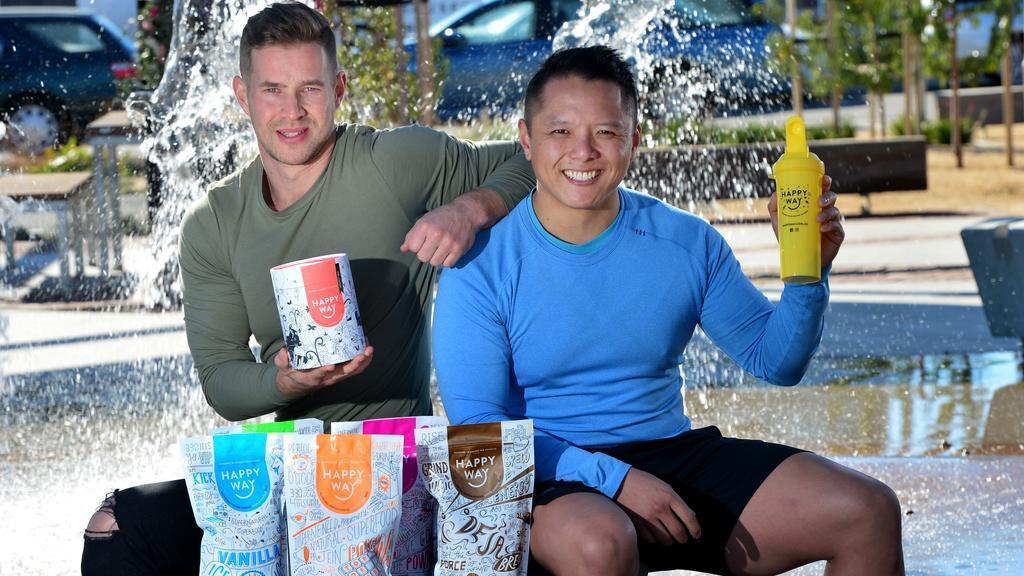 A THANK YOU LETTER FROM THE HAPPY WAY TEAM
The year that was…
On behalf of the Happy Way team we want to wish you a happy, healthy and exciting New Year filled with good vibes and even better protein flavours.
As we look to 2020, a year set to be filled with exciting new product launches, collaborations and experiences, we also want to take a moment to reflect on the year that was. A year filled with milestones we couldn't have reached without you, our dedicated superwomen.

The year started with expanding our warehouse and Happy Way HQ. When you asked for more recipes, we listened and so came the brand new Happy Way kitchen, a place that has since echoed with endless whisking, blending, plating and the laughter of our resident nutritionist Malissa Fedele. 

Not to be the ones that missed out, our brand new kitchen has also been the backdrop for the recipe development of some of our hardest working ambassadors. From Sophie Guidolin, to Gretty Rose and beyond, they have all flown, driven, and run into the new Happy Way kitchen.

When you asked for the addition and combination of your favourite flavours, we delivered. From the wickedly delicious Happy Way X Sophie Guidolin banana bread mix to the criminally good whey banana protein powder and the limited edition Choc and Peanut Butter flavour, it's been a year packed full of variety and taste. The latest to join the family, our Triple Choc Fudge Protein Powder by Ashy Bines has been flying out the door and into the hands of our Happy Way girl gang. We have also been adding fuel to those burning muscles with our Happy Way x Cass Olholm BCAA range.

When you asked for more earth friendly practices we decided to act by giving the earth a hug. It began with banning all bubble wrap from our packaging and turning to fully biodegradable nuggets to keep your favourite products safe during their journey. We took it a step further in November by becoming the first supplements company in Australia to use fully biodegradable scoops in our full size protein powders. Cooler than Houdini, once you have finished using them, leave them outside and watch them disappear into the sunset.

We also challenged you to become more environmentally conscious by investing in products that will help you minimise waste. We challenged you to stop contributing to the over billion coffee cups used in Australia every year by investing in a stainless steel tumbler and taking it with you on your coffee runs. We challenged you to ditch plastic straws by replacing them with a stainless steel one. Finally, we challenged you to save the oceans, achieve your best skin yet and stay hydrated with a stainless steel water bottle, the trendiest addition your handbag has seen since you bought it.

In between expanding the Happy Way HQ and product range was also managed to attend the Sydney, Brisbane and sold out Melbourne fitness expos and loved meeting every single one of you. And then came two of our proudest moments this year, raising money for the 'Room to read' incentive, providing 2000 days worth of schooling for girls in low-income communities around the world and tuning four. Yes, we made it past the teething stage and the not so terrible twos to reach our fourth birthday and most successful year to date.
 
Again, we want to thank YOU, our Happy Way superwomen for investing in our products, for interacting on our social media channels, for the constant flow of love, comments and feedback, for spreading the message and being part of the best girl gang in the world. We can't wait to continue the journey with you in 2020.