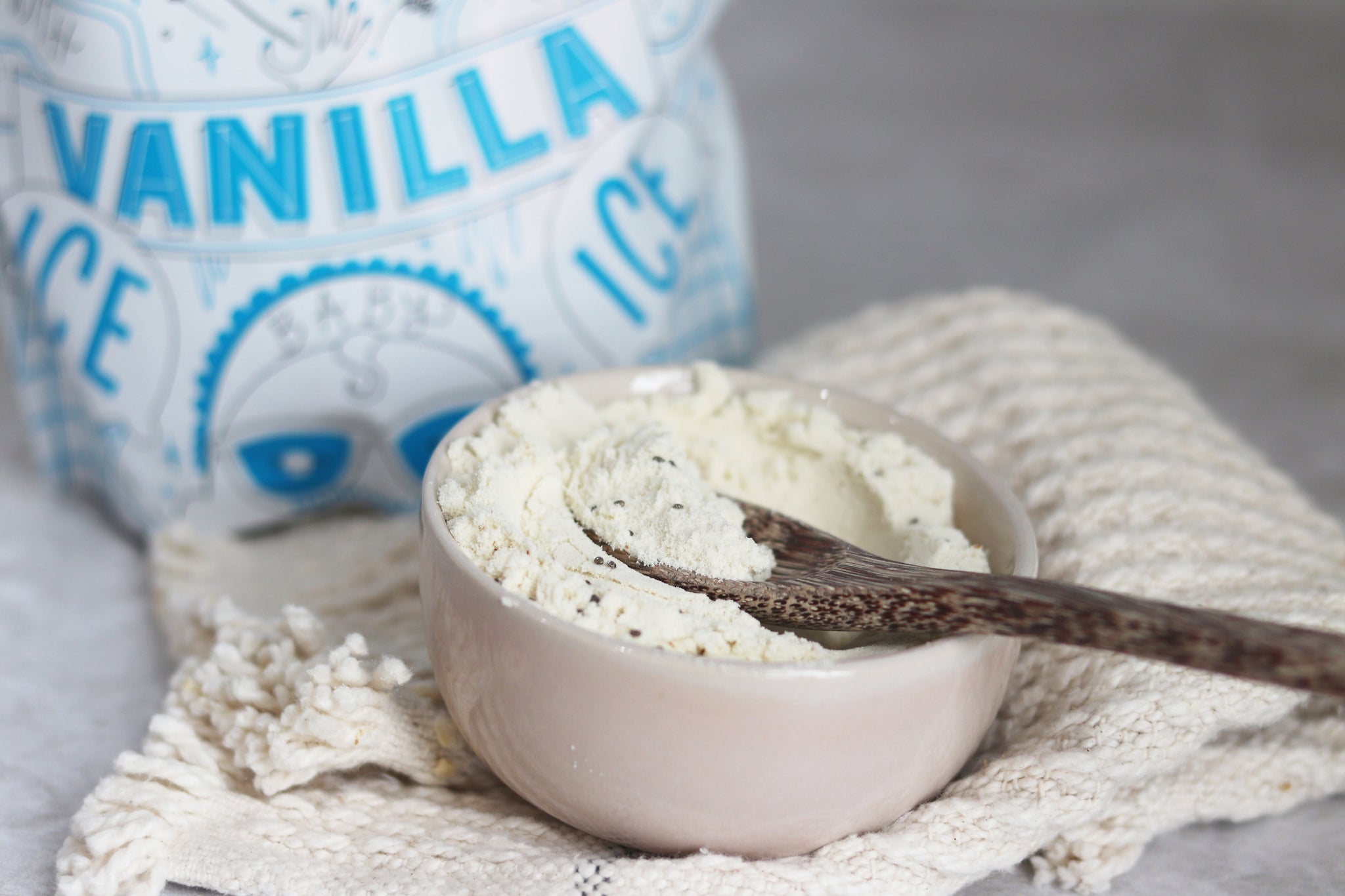 BLACK BUGS OR CHIA SEEDS?
Do you know how often we hear that someone's found weevils or black bugs in their protein powder?! It happens all the time!
You can rest assured Happy Way fam! Because those little black bugs are actually the super, powerful superfood - chia seeds! 
At Happy Way, we pride ourselves on creating a product that is 100% flavoured with only natural ingredients. Our protein powders are specially formulated with a unique blend of superfoods to ensure that you and your body stay healthy and nourished for longer periods. 
WHAT'S SO GREAT ABOUT CHIA SEEDS?

Chia seeds are particularly beneficial as they contain large amounts of fibre, calcium and iron. They're great for digestion and can effectively boost energy levels and strengthen bones. 
They're also packed with micronutrients and antioxidants which help protect your immune system from any nasties and/or pesky colds (you're welcome!).
As if they weren't magical enough, chia seeds also contain omega-3 fatty acids. These fats are especially important as they can help reduce the risk of heart and other inflammatory diseases.
But that's not it! Fatty acids also reap many skin and hair benefits. The nutritional composition of chia seeds help prevent sun damage and have the power to reverse UV damage by producing collagen to aid cell repair.
Chia seeds are also jam-packed with essential amino acids and they do some pretty amazing things to your scalp. Amino acids are crucial to all of your tissue, including your hair. They prevent hair loss and boost hair growth. 
If you struggle with feeling satisfied and full in-between meals, look no further! Due to the high source of fibre within chia seeds, you can confidently go about your day without those pesky cravings and even manage your weight-loss journey with our chia packed protein! 
CRAZY FOR CHIA?
We hear you! Here are some of our favourite recipes using… you guessed it! Chia Seeds:
Taro Milk Chia Seed Overnight Pudding
Passionfruit Chia Seed Pudding 
Alternatively, you can also use chia seeds as an additional topping on your smoothie bowls or Happy Way Protein smoothies. 
Chia seeds are an important part of our superfood combo found in all of our protein powders. No need to worry about those black seeds, we promise! 
For more information or expert advice on the benefits of chia seeds, visit this article here.  
Disclaimer: The following information is general in nature and for informational purposes only. It is not intended to be a substitute for professional medical advice. We strongly recommend you consult your doctor or health professional to obtain a qualified answer to your question.