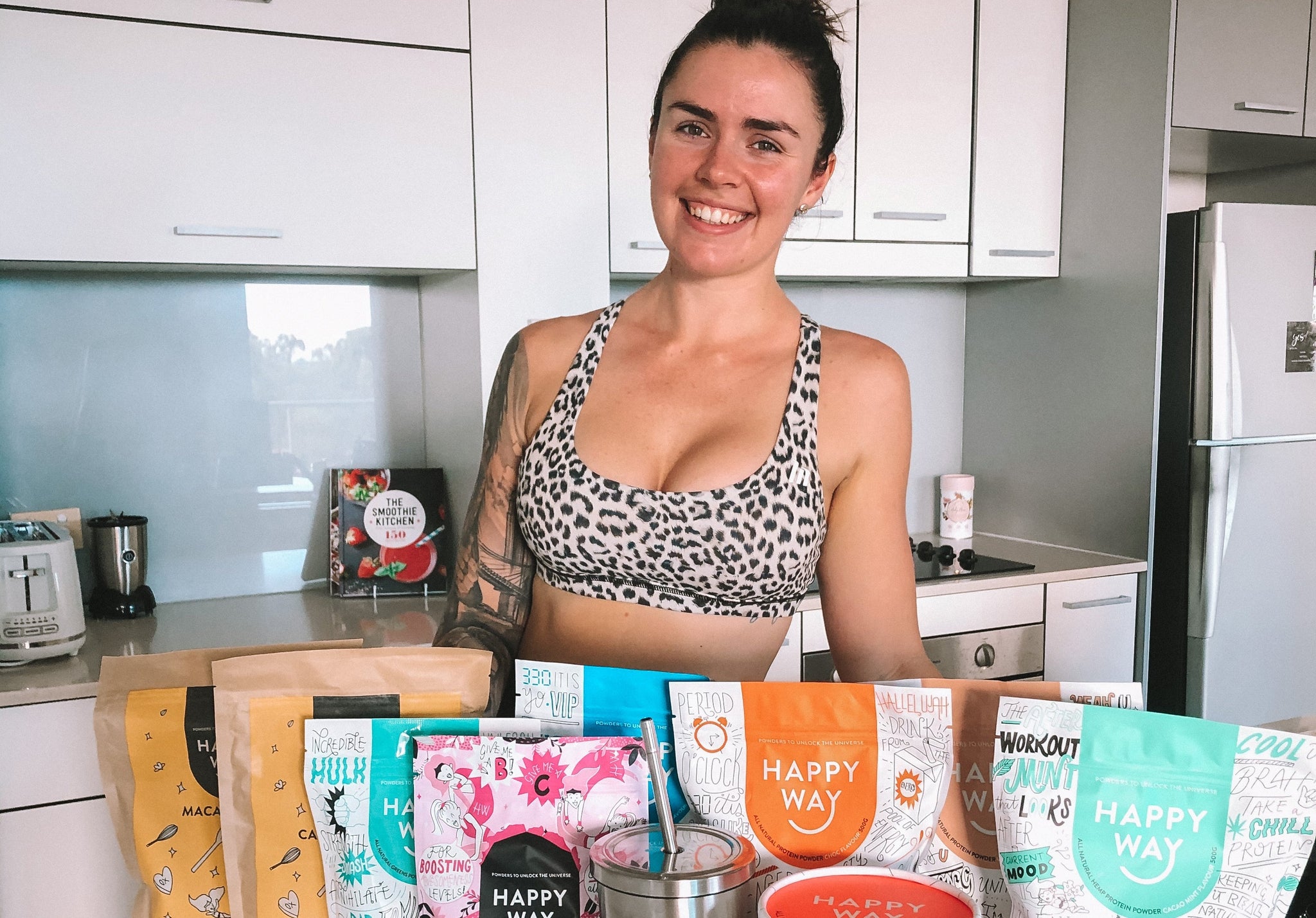 NEW YEAR, NEW YOU WITH NAOMI!
Meet Happy Way ambassador and health and wellness Superwoman, Naomi Zee-McKillop!
Founder of EVOLVED YOU, a business that encourages women to be the best version of themselves, Naomi is a health coach, personal trainer, podcast host and business owner, who educates her clients on the importance of living a fulfilled life by being in balance. Naomi is a big believer that when it comes to evolving and changing your life, it has to start from within and that any successful health and wellness journey involves a few key compartments that all work together to make a healthier, and happier YOU! 
So what are those key areas that we should be focusing on to make 2022 our best year yet? What things can we put in place to encourage positive change and a life of abundance? And, of course, what are Naomi's must-have Happy Way products and go-to recipes that she can't live without this new year?
Read on to be inspired!
NAOMI'S FAVOURITE HAPPY WAY PRODUCTS

My favourite Happy Way products would have to be any combo that has that luscious hit of caramel—I'm addicted! The Choc Caramel Whey Protein Powder is my #1 as it reminds me of a Caramello Koala which is my absolute weakness haha! The Salted Caramel Whey Protein Powder would be next in line, followed by the Like A Vegan Vanilla Protein Powder as it's just to die for in protein oats (gives a great consistency in my opinion). Also, I'm a new fan of the Super Greens and Super Reds powders as they not only taste great but they're also packed with so many added health benefits!
NAOMI'S GO-TO RECIPES FOR 2022
I love getting creative in the kitchen with my Happy Way products—coming up with new recipes that are delicious but also provide a lot of nutritional value is important to me. I'm definitely an oats in the morning kinda gal, but I'm also a self-confessed sweet tooth and I love creating treats that seem to be high in calories but are in fact considerably healthy. Check out my faves below—they're perfect to enjoy for breakfast, or to share with friends as a yummy dessert. 
What are you waiting for?? It's time to become a more EVOLVED YOU! Happy 2022 Happy Way-ers!