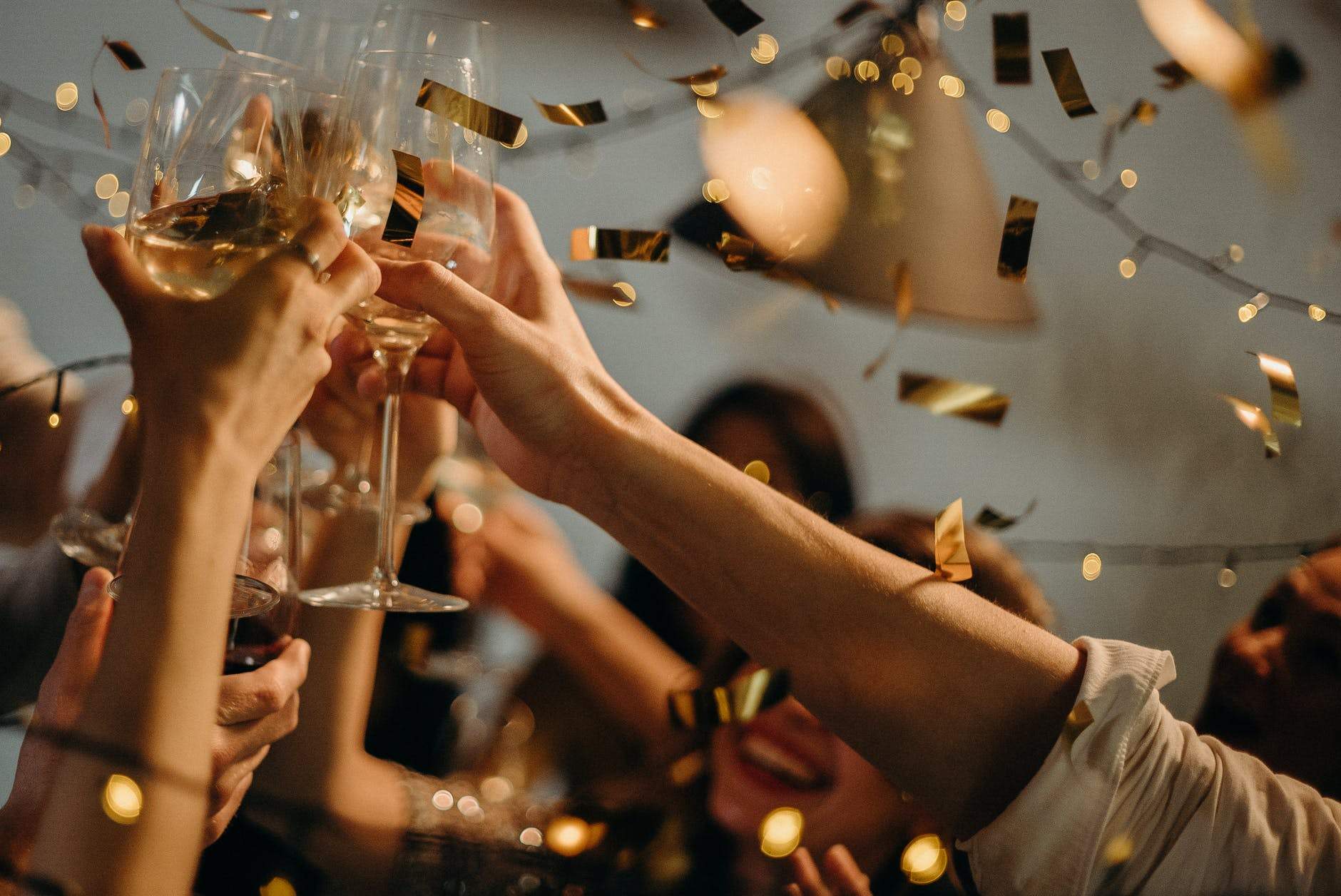 Six simple ways to survive the silly season
Name one word that puts your mind, wallet and waistline under extreme pressure. You've got it – Christmas! 

It is the most wonderful time of year, filled with a never-ending flow of parties, champagne, delicious food, family gatherings and kisses under the mistletoe, or so we are made to believe. The truth of the matter is that the silly season can leave us feeling exhausted, emotional and a little overwhelmed. In fact, research has found that it is one of the six most stressful life events we go through, in the same category as moving and divorce.

With temptations to fall off the health bandwagon at every corner, financial pressures and family expectations to live up to, by the time Santa has eaten his cookies and left his presents under the Christmas tree, we can be left feeling depleted, with fewer digits in our wallets and more digits on the scales. So before you let December get the better of you, here are a few simple ways you can survive the silly season and bring in 2020 feeling energised and on track to reaching your goals. 

Get organised 
Let's be honest, we're not all diary people, and some of us simply want to go with the flow. However, if you want to survive the silly season relatively unscathed, then planning ahead is a must. With the social calendar filling up quicker than you can say cheers, it becomes easy to overcommit and leaves yourself feeling a little stretched. Rather than feeling like you're on a 24/7 schedule of parties and social engagements, why not plan ahead and learn the power of saying 'no'. Choose the events you really want to attend and process each invitation before you send that RSVP across. Remember to block off rest periods without guilt or hesitation.  
Don't sway too far from your routine 
If you have been working hard all year to reach your fitness and health goals, then you will appreciate the amount of work that goes into forming habits. While it may not be realistic to attend all the same gym classes as previous months or to stick to the same clean eating habits, try not to sway too far from your usual routine. Set a challenge to attend as many classes as previous months and if you have had one indulgent meal, follow it up with a healthier option. Don't allow a busy social schedule to knock you off track completely. 

Take extra steps to manage your stress. 
While it is often referred to as 'the most wonderful time of the year', it can also be the most stressful time of the year. The pressure to spend, family pressures, a never-ending social calendar and even feelings of loneliness can all contribute to higher than normal stress levels. Recognising these triggers and implementing some stress management strategies can help alleviate this. This may include limiting spending, going for walks, trying yoga and even limiting caffeine intake. 

Avoid overindulging at every opportunity. 
Before you switch off, we're not about to tell you to miss the Christmas ham or say no to a festive wine or two. What we are about to suggest is balance, because no amount of delicious food is worth playing havoc with your energy levels, digestive health and all that hard work you put in at the gym throughout the year. Consider an 80/20 rule whereby you stick to wholesome food 80% of the time and reserve the naughty stuff for 20% of your diet. 

Take your greens seriously. 
When it comes to staying on track with your health and wellness, December can be a particularly hard month to conquer. If not for the later than usual nights and a busy social calendar, than for the extra servings of alcohol and indulgent foods. However, staying on track doesn't need to mean missing out. It simply means balance and giving your body a little added boost like a greens supplement. Packed full of antioxidants, greens not only help flush out the bad stuff but will also give you added energy.  
Set realistic expectations 
Whether you celebrate Christmas or not, the silly season is littered with expectations and external pressures to attend every event, to be the perfect host, to stick to your usual fitness and health routine, to buy the perfect gift or to host a memorable day. In reality, most expectations can't be met, so it's best to be realistic in your approach to it all. Avoid spending money you don't have, trying to have everything go to plan and the belief that you make everyone happy. Instead, approach each aspect of the silly season with balance and an open mind.