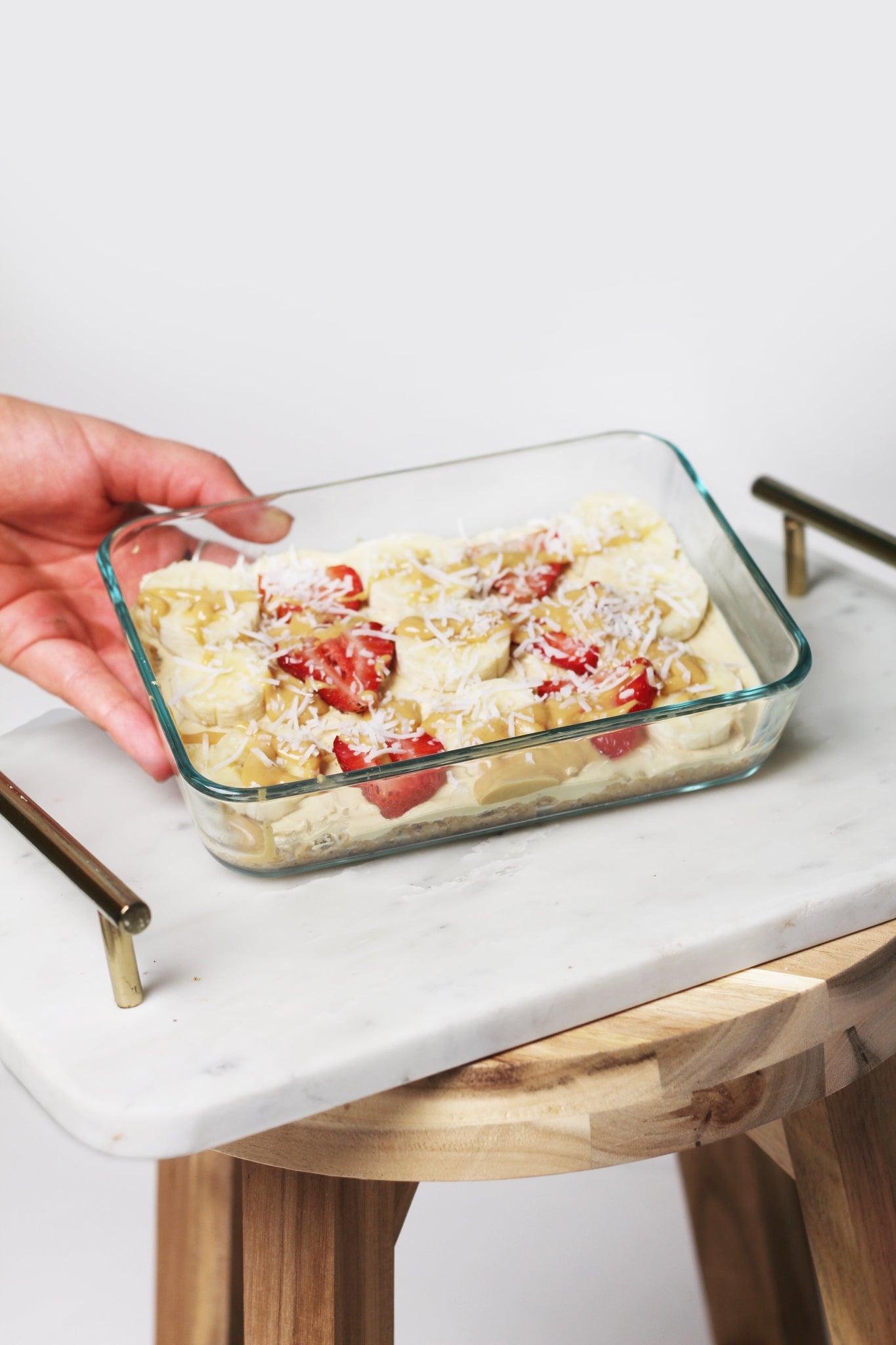 CARAMEL BISCUIT OVERNIGHT WEET-BIX
INGREDIENTS 
FOR THE WEET-BIX LAYER:
2 crushed Weet-bix
1/3 cup almond milk
1 tsp sweetener of choice
FOR THE YOGHURT LAYER:
METHOD 
Crush the Weet-Bix in a container or bowl and mix together with sweetener and milk until well combined. 
Flatten the Weet-Bix mixture into the container to make an even layer. 
In a separate bowl, add the yoghurt, protein and milk and mix until well combined. 
Put the yoghurt layer on top of the Weet-Bix layer and decorate with toppings of choice and enjoy! 
MACROS 
Protein: 3.7, 5.1, 20.4 = 29.2 g
Energy: 107, 25, 20, 90, 121 = 363 calories (excluding toppings)