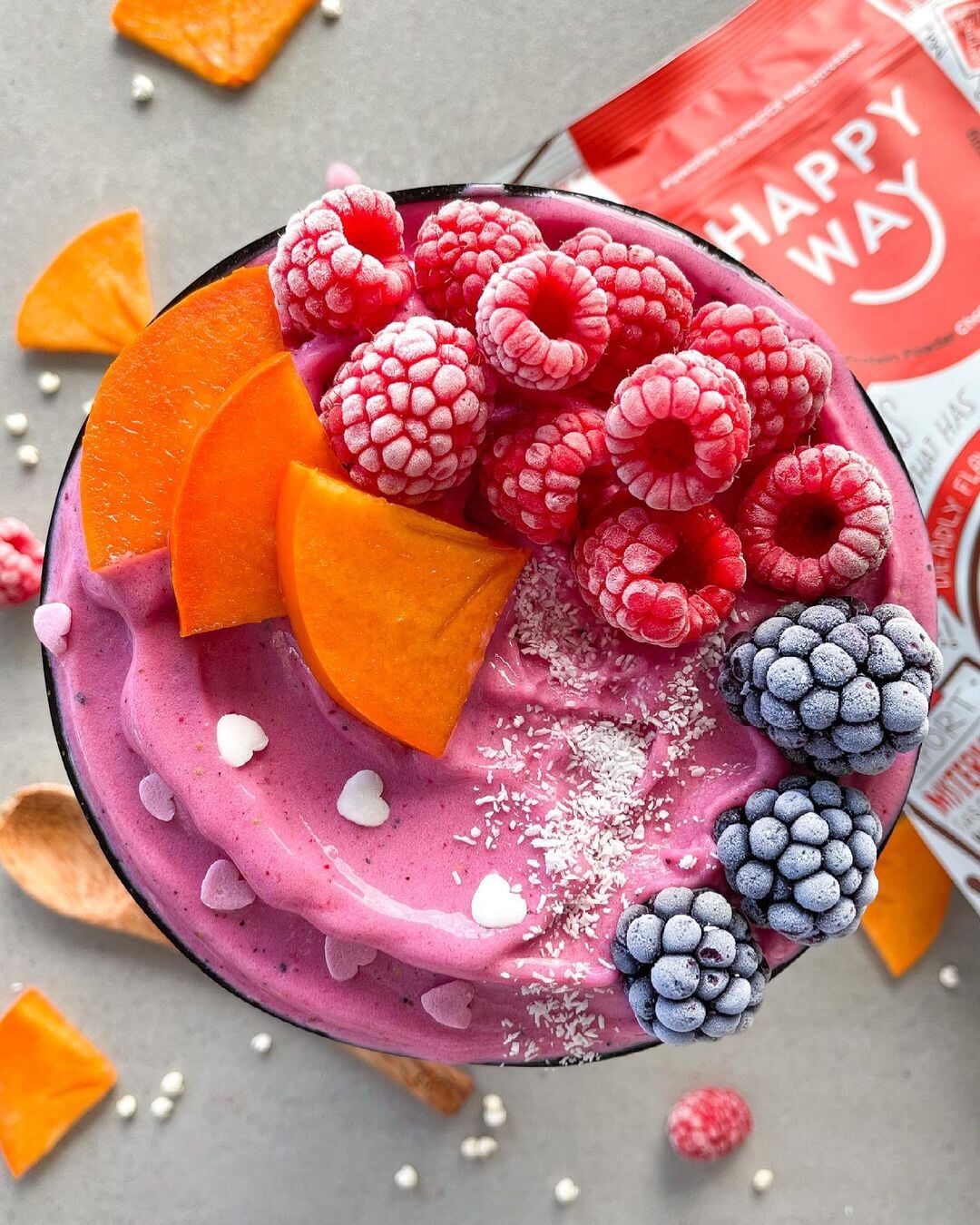 INGREDIENTS
FOR THE SMOOTHIE BOWL:
FOR THE TOPPING:
Berries
Fruit
Coconut 
Any toppings you wish!
METHOD
Add all the ingredients for the smoothie to a blender and blend until smooth. 
Pour in to a bowl or glass.
Add all your favourite toppings and enjoy!
*Note: Adding extra ice will make it thicker!  
Recipe by @littlekalegirl