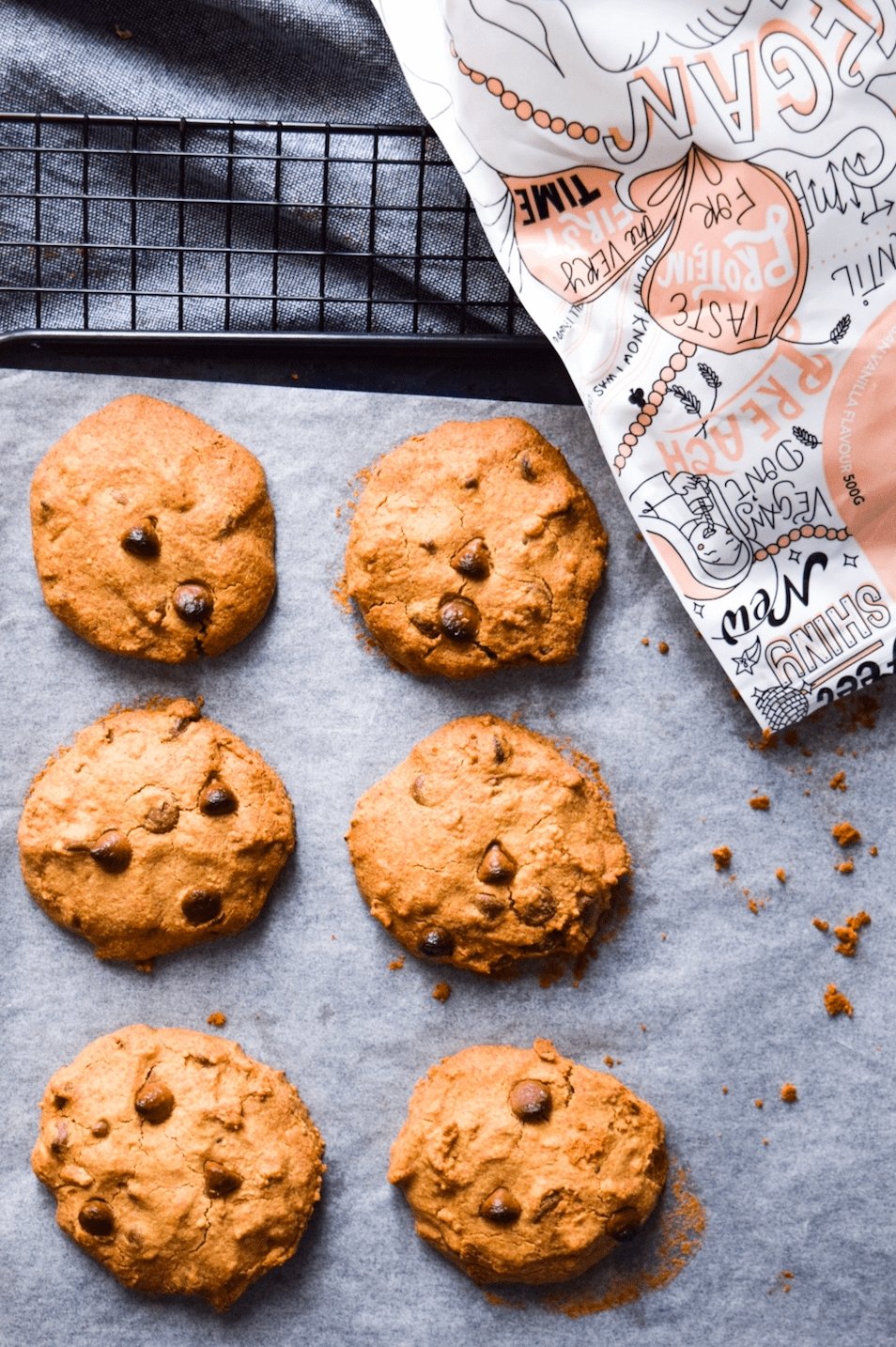 Peanut Butter & Choc Chip Cookies
1 Scoop Vanilla Protein Powder
¼ cup Natural Peanut Butter
1 Cup flour of choice (I used spelt)
1/3 cup Coconut oil, melted
1 Teaspoon Bicarb Soda
1 Pinch of Pink Salt
Preheat oven to 16 degrees Celsius and line a baking tray with baking paper.
In a large mixing bowl, add all ingredients and use hands to combine until dough forms.
Once the mixture is mixed well, roll tablespoon amounts into balls and place on tray. Press down the balls using the back of a fork to slightly flatten.
Bake for approximately 15-20 minutes.
Buy Vegan Vanilla protein here
Recipe by @malissafedele