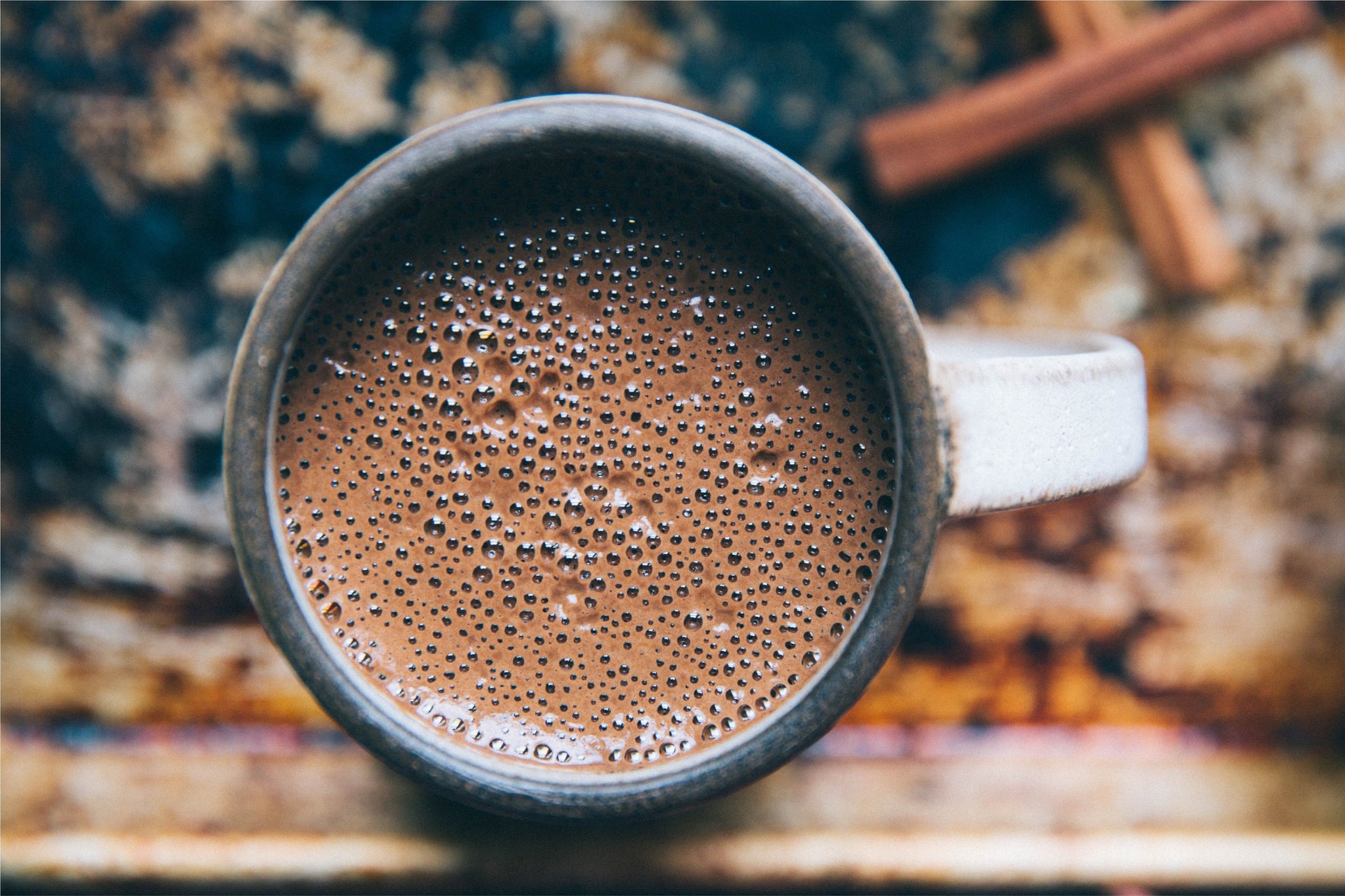 Hot chocolate is one of those things that you can enjoy all year round. Perfect on a chilly night, a cup of warm cacao can be the perfect chocolate hit you need to satisfy those sweet tooth cravings. At Happy Way, our Protein Hot Chocolate recipe is one that's not only deliciously satisfying in all the right ways hot chocolate should be, but it's also made with all-natural ingredients meaning it's a healthy alternative to that block of chocolate you're thinking of snacking on.
This is a super simple recipe that everyone can make at home with minimal time and effort, and will no doubt have everyone in the family coming back for more! Our Protein Hot Chocolate recipe is made with Happy Way's Top Of The Choc Whey Protein Powder, but for a vegan protein hot chocolate, you can use our Choc Pea Princess Vegan Protein Powder instead.
Trust us, a mug of our Protein Hot Chocolate will hit the spot and is a great sweet treat to relax and de-stress. Curl up on the couch with a cuppa and a good book, or enjoy it in the morning as an alternative to coffee. It's super tasty, yet nutritious at the same time—is it even possible?!


INGREDIENTS

METHOD

To make one serving, heat the milk and add all of the ingredients to a blender.

Blend on a high setting until the ingredients are well combined, and the mixture is smooth, frothy and creamy. 

Pour the protein hot chocolate mixture into a large mug, adding a sprinkle of cinnamon and/or marshmallows on top (optional).

Enjoy immediately!