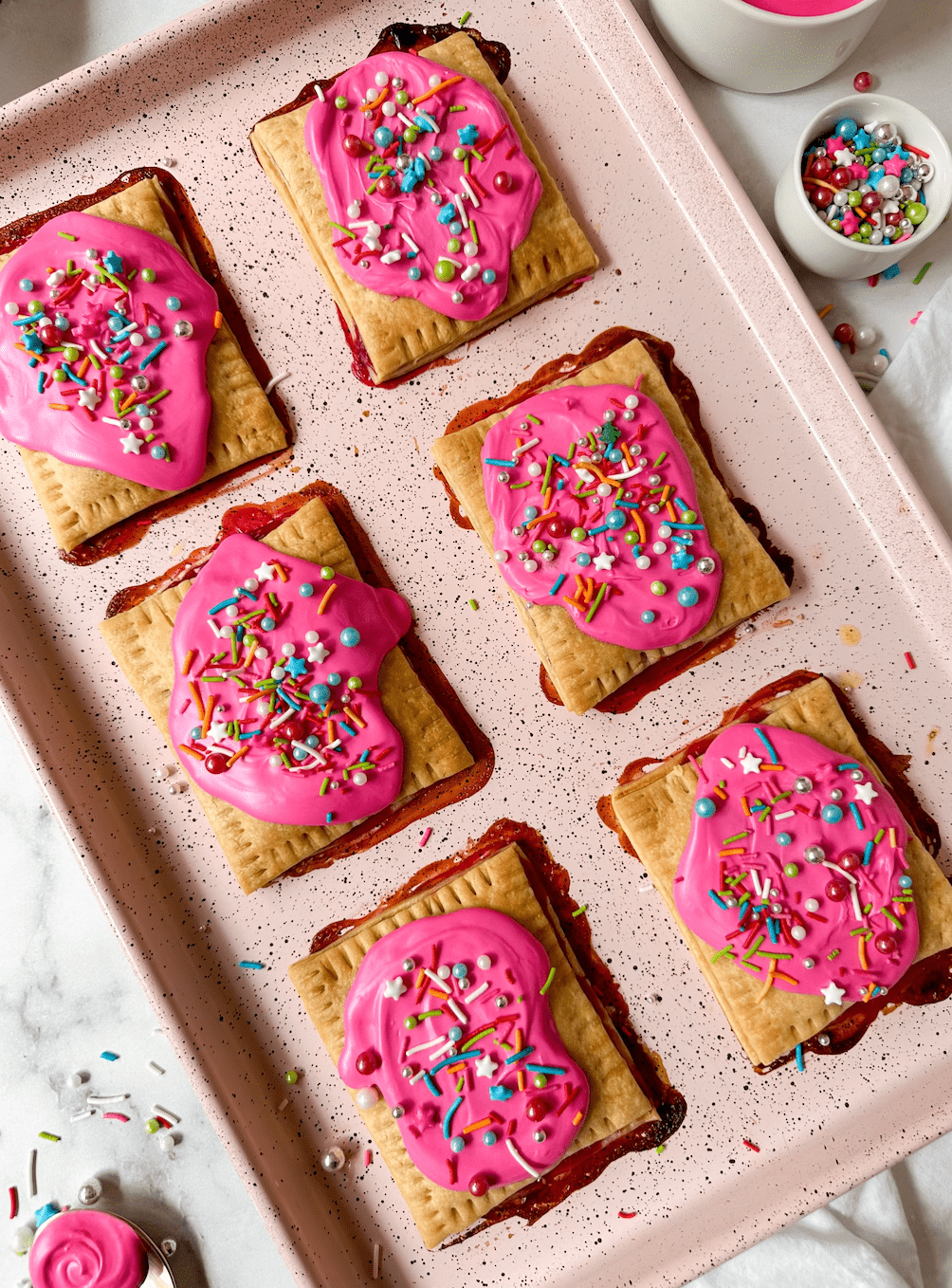 SUPER REDS RASPBERRY POP TARTS
INGREDIENTS
Filling:
Pastry:
Pre made shortcut pastry dough

Egg wash
Pink Topping:
25g whipped butter 

50g icing sugar or sugar alternative 

2 tbsp milk of choice 

1 tsp vanilla bean paste

Pink frosting color

*sprinkles of choice 
METHOD
Preheat oven to 175C or 350F 

Cut pastry dough into 12 even rectangles.

Place 6 rectangles on non stick baking sheet and set aside.

In a small mixing bowl mix together raspberries and super reds powder until raspberries reach a jam like consistency.

Spoon jam mixture into center of pastry, ensuring an even amount of raspberry mixture on each pastry.

Top with pastry and use a fork to crimp the edges together. 

Poke holes on top of pastries.

Brush pastries with egg wash.

Bake pop tarts for 20 minutes or until golden brown.

As pop tarts are baking, mix together frosting. 

In a small bowl whip together butter and icing sugar. Add milk, vanilla, and pink colour until frosting reaches desired consistency. 

Allow pop tarts to cool slightly before topping with frosting. Decorate with sprinkles of choice.

Store in an airtight container in the refrigerator for up to 5 days. 
Recipe by @ever_so_fit