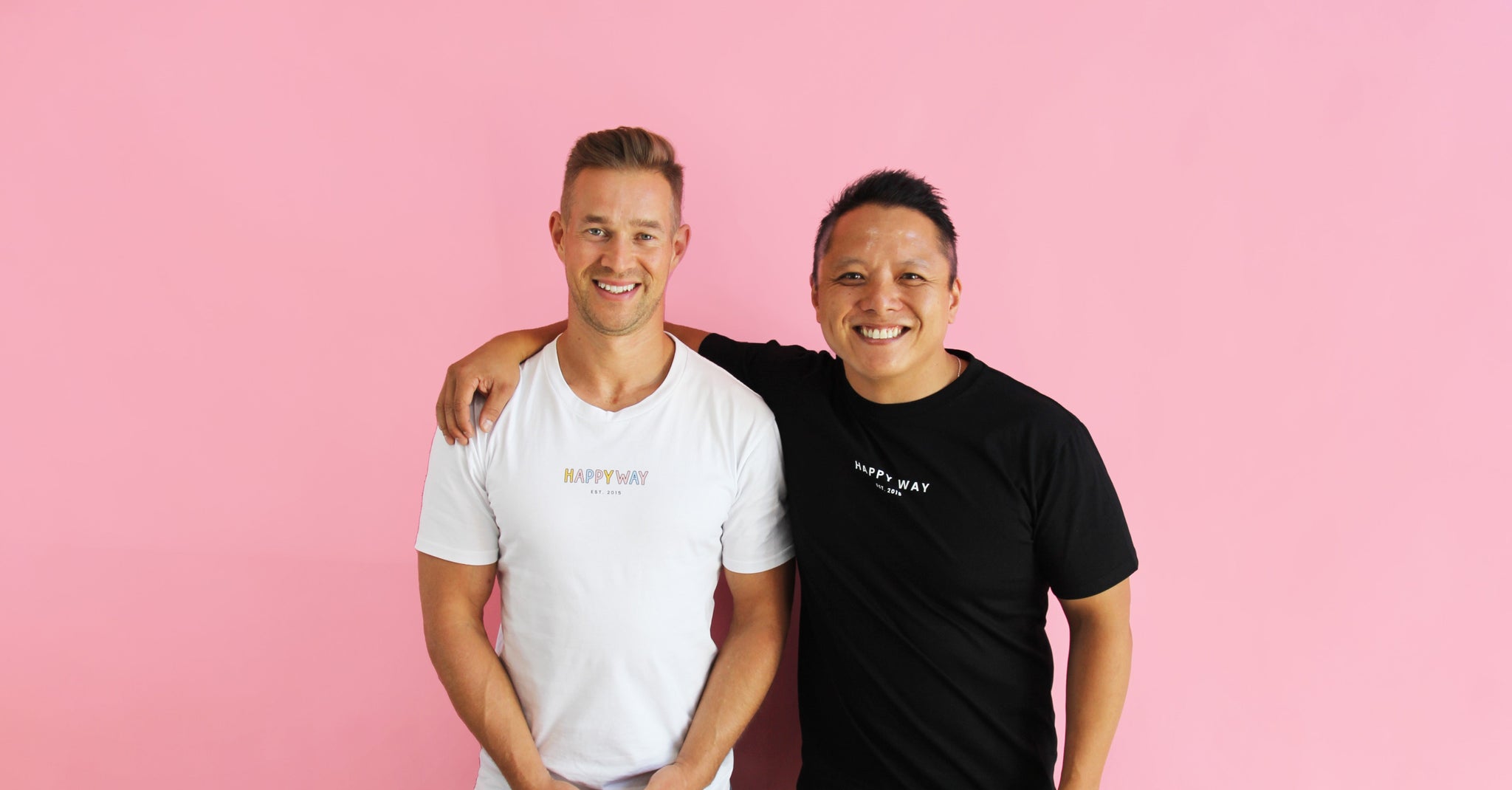 At Happy Way, we've always been passionate about creating products that are packed with goodness to support the health and happiness of both the mind and body. Filled to the brim with all-natural, wholesome ingredients and flavours that satisfy tummies and taste buds everywhere, our goal has always been to provide you with products that are of the highest quality.
However, as changes occur in the world around us, we also need to adjust and make changes where needed to continually be able to provide you with the products and services you've come to know, trust and rely on every day. And it's because of this that we're here to let you know that as of July 1st, our prices will increase across our range of products. 
This decision was not made lightly, and we understand that as the cost of living goes up across the board, even the slightest change in some of your daily essentials can impact your lifestyle greatly. It's for this reason that we've done our best to keep these at a minimum and remain competitive with other brands on the market. 
The good news is that there's still a couple of weeks yet to stock up on your favourites before prices go up. And the even better news is that we have our EOFY SALE just around the corner, which means not only will you beat the increase, but you can fill your cart (and your pantry) with a Happy haul of goodies at even cheaper prices! This is the perfect time to make a wish list, replenish your staples and grab those products and flavours that you've always wanted to try.
So, what do these new prices look like? See below for a list of changes. 
PRICE CHANGES
WHEY 500 G +$2 - WAS $48.95 | NOW $50.95 (same for 6 x 60 G)

WHEY 1 KG +$4 - WAS $82.95 | NOW $86.95

WHEY ROCKET PACK +$2 - WAS $42.95 | NOW $44.95

WHEY 60 G SAMPLE +$1.80 - WAS $8.15 | NOW $9.95
VEGAN 500 G +$2 - WAS $47.95 | NOW $49.95 (same for 6 x 60 G)

VEGAN 1 KG +$4 - WAS $81.95 | NOW $85.95

VEGAN 60 G SAMPLE +$1 - WAS $7.95 | NOW $8.95
PROTEIN WATER - NO CHANGE
BCAAs 300 G +$1 - WAS $49.95 | NOW $50.95

PRE-WORKOUT 300 G - NO CHANGE

PRE-WORKOUT SAMPLE 60 G - NO CHANGE
ORGANIC MACA 500 G +$3 - WAS $36.95 | NOW $39.95

ORGANIC ACAI 150 G +$2 - WAS $24.95 | NOW $26.95

ORGANIC CACAO 500 G +$3 - WAS $19.95 | NOW $22.95

SUPER GREENS/REDS 300 G +$2.30 - WAS $49.65 | NOW $51.95

SNACK BARS  18 x 30 G +$1 - WAS $43.95 | NOW $44.95
As mentioned, we've tried to keep these increases as minimal as possible to ensure the products you know and love can still be a part of your daily routine. We're both so grateful for your ongoing loyalty towards our brand and that you continue to lean on Happy Way to support you on your health and wellness journey. 
Thank you for your understanding and for choosing to live life the Happy Way!