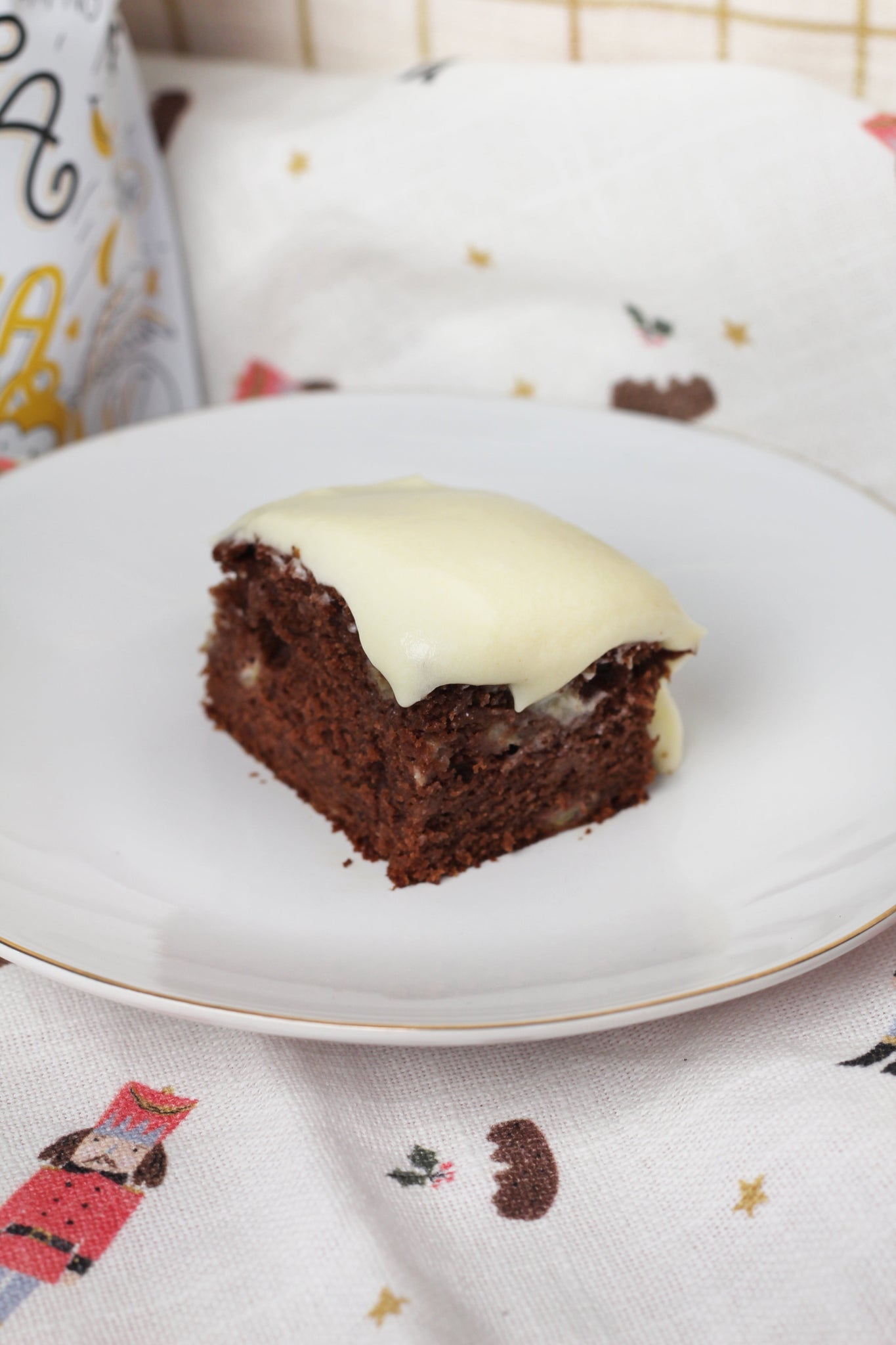 We're a sucker for an @intothesauce recipe—just add protein 😉
INGREDIENTS 
FOR THE BARS: 
FOR THE ICING: 
50 g unsalted butter, room temperature 

250 g cream cheese, room temperature 

½ tsp vanilla essence 

300 g icing sugar 
METHOD: 
Whisk together the sugar, flour, cacao, salt and protein in a bowl. 

In another bowl, combine the eggs, banana, essence and butter.

Pour the mixture into a lined baking tray and bake for 30-35 minutes. 

For the buttercream, 

beat the butter, cream cheese and essence until smooth and light. 

Add the icing sugar slowly and beat until it's soft and smooth. 

Allow the bars to cool before spreading the buttercream on top. 

Cut into squares to serve and ENJOY!