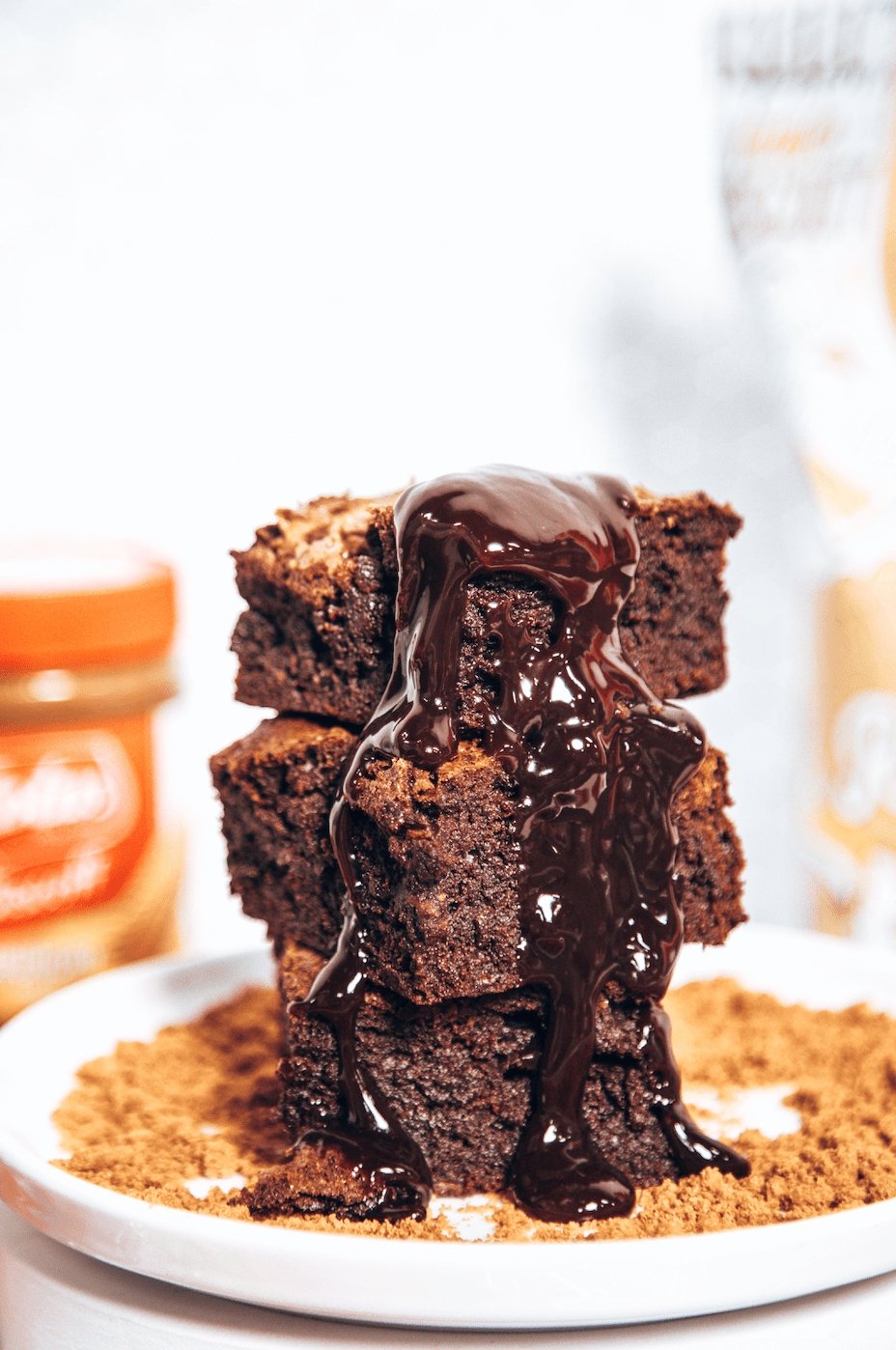 INGREDIENTS
METHOD
Preheat your oven to 180°C and line a square tin with baking paper. ⁠

Melt the dark chocolate with the butter and leave to cool slightly whilst you make the rest of the brownies.⁠

In a bowl, whisk together the eggs and sugar until thick.⁠

Fold the chocolate/butter mix into the eggs/sugar mix carefully—don't deflate the eggs.⁠

Add in the flour, protein powder and cocoa powder, and fold gently.⁠

Add in the chocolate chips and Biscoff biscuits, gently fold through and pour into the prepared tin.⁠

Using two teaspoons, spoon dollops of Biscoff spread onto the top of the Brownies and press in with the back of a spoon.⁠

Bake the brownies in the oven for 30-35 minutes, or until baked through.⁠

Leave the brownies to cool fully in the tin before cutting and ENJOY!⁠