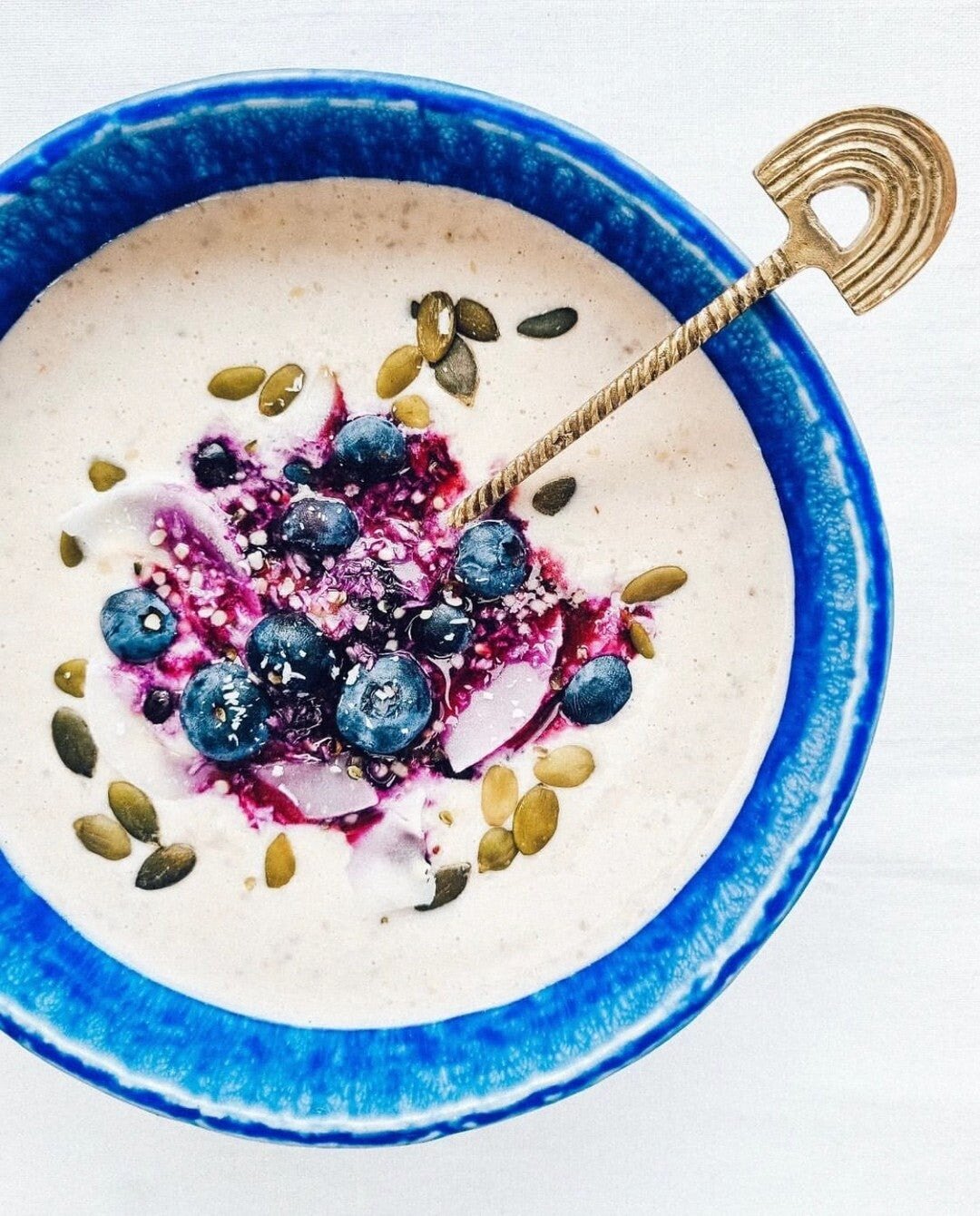 BLUEBERRY & VANILLA PROTEIN OVERNIGHT OATS
Ingredients:
Love a good bowl of overnight oats? How about Blueberry and Vanilla Protein Overnight Oats? Try this recipe out for yourself using the best Vegan Vanilla Protein Powder by Happy Way.
INGREDIENTS
METHOD
Combine all the ingredients in a bowl, mix well and refrigerate overnight. ⁠
Once set, top with your favourite toppings and enjoy your morning bowl of goodness!⁠