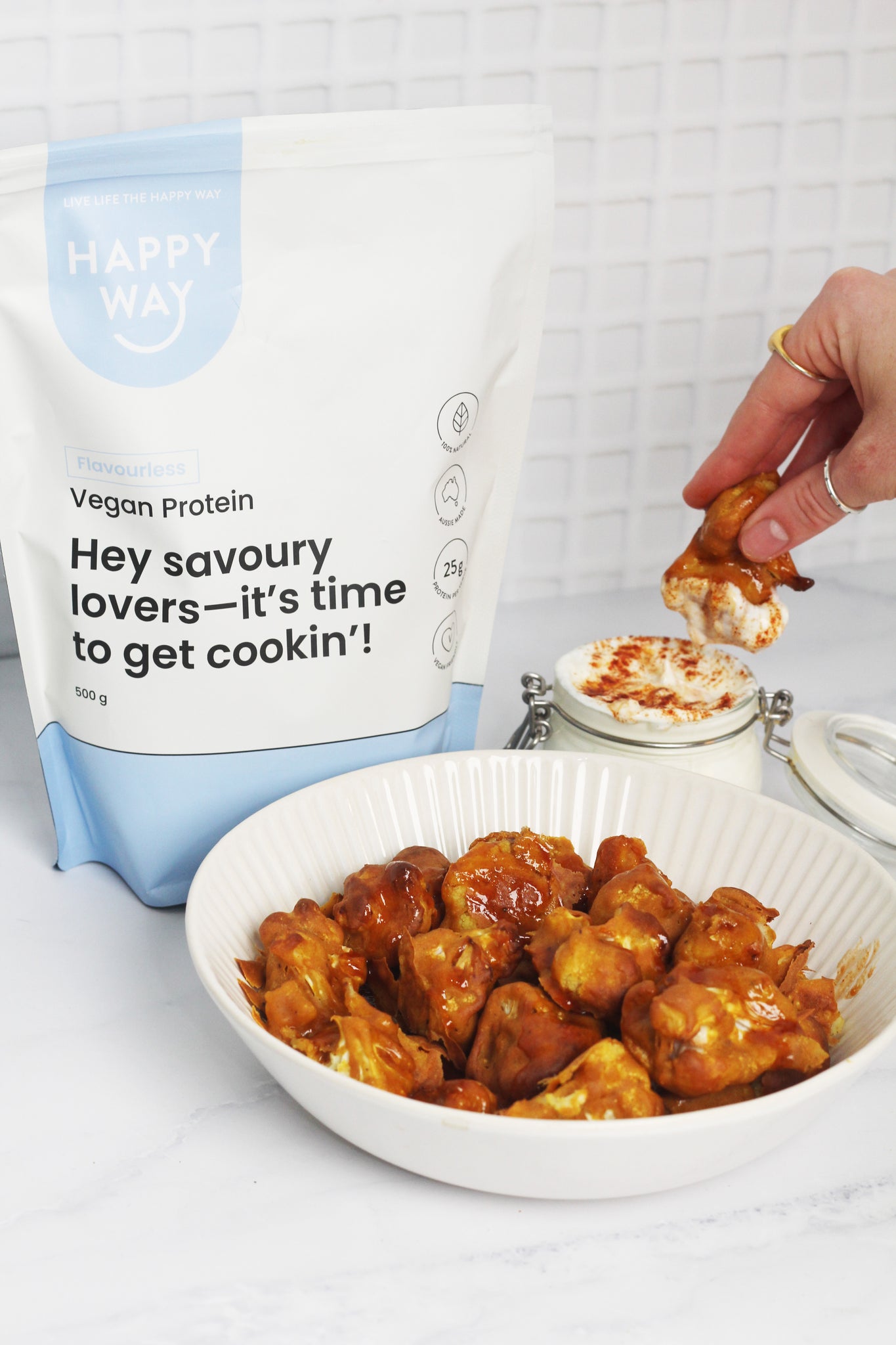 INGREDIENTS 
FOR THE BATTER:
1/2 cup plain flour⁠
1/2 tsp baking soda⁠
2 tsp paprika⁠
1 tsp turmeric⁠
1 tsp garlic powder⁠
Sprinkle salt and pepper⁠
1/2 cup of milk of choice⁠
⁠FOR THE MARINADE:
1 tbsp sriracha or hot sauce⁠
2 tsp olive oil⁠
2 tsp maple syrup⁠
1sp soy sauce⁠
METHOD
Preheat oven to 180C and line a tray with baking paper.
Cut your cauliflower into florets and set aside.
Combine all ingredients for the batter in a small bowl.
Pour the florets into the batter and coat evenly.
Put the coated cauliflower onto the baking tray and bake for 20 minutes or until golden on the outside and soft on the inside.
Mix all the marinade ingredients in a separate bowl.
Once out of the oven, pour the marinade over the cauliflower and combine to coat each floret.
Serve with your dipping sauce of choice, we used homemade vegan tzatziki and ENJOY!