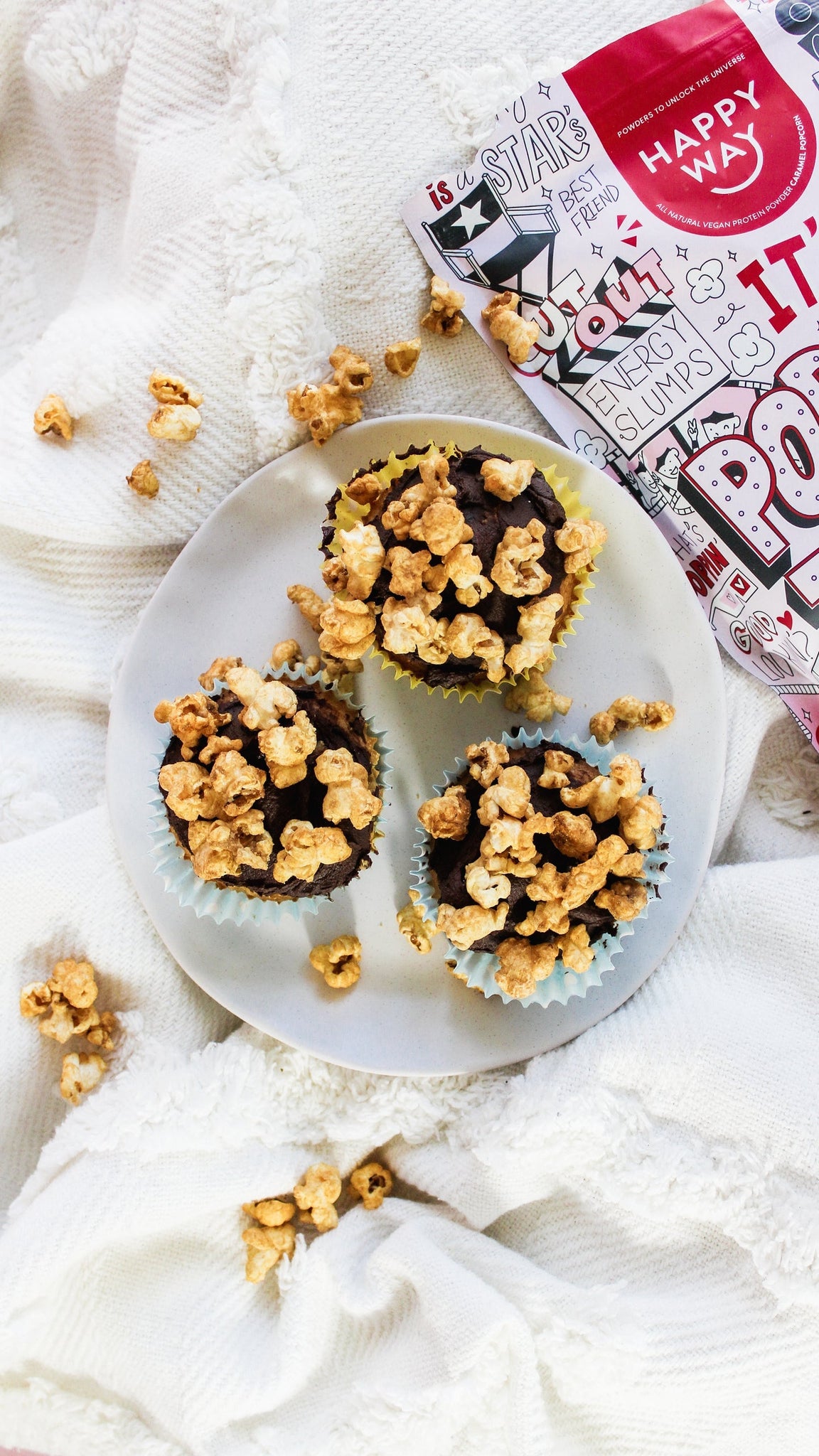 INGREDIENTS 
FOR THE CUPCAKES: 
2 eggs ⁠

1/2 cup Greek yoghurt ⁠
1/4 cup unsalted butter ⁠

1/3 cup maple syrup ⁠

1 tsp vanilla extract ⁠

1/2 cup oat flour ⁠

1 tsp baking powder ⁠

1/3 cup chocolate chips ⁠
FOR THE ICING/TOPPING: 
2 tbsp Happy Way Cacao Powder

3 tbsp almond milk ⁠

1 tbsp maple syrup ⁠

Handful caramel popcorn, for topping ⁠
METHOD 
Preheat oven to 180°C.
In a large bowl, add the eggs, yoghurt, butter, syrup, vanilla, baking powder, chocolate chips and protein and mix until a batter forms.⁠
Line a cupcake tray with cupcake liners and spoon in the mixture before baking in the oven for 10-15 minutes. ⁠
Prepare your icing by mixing all of the ingredients together in a bowl.
Remove the cupcakes from the oven and allow to cool.
Once they have cooled, coat each cupcake with the icing and top with caramel popcorn before pairing it with your favourite movie! ⁠
Recipe by @dietitianhann