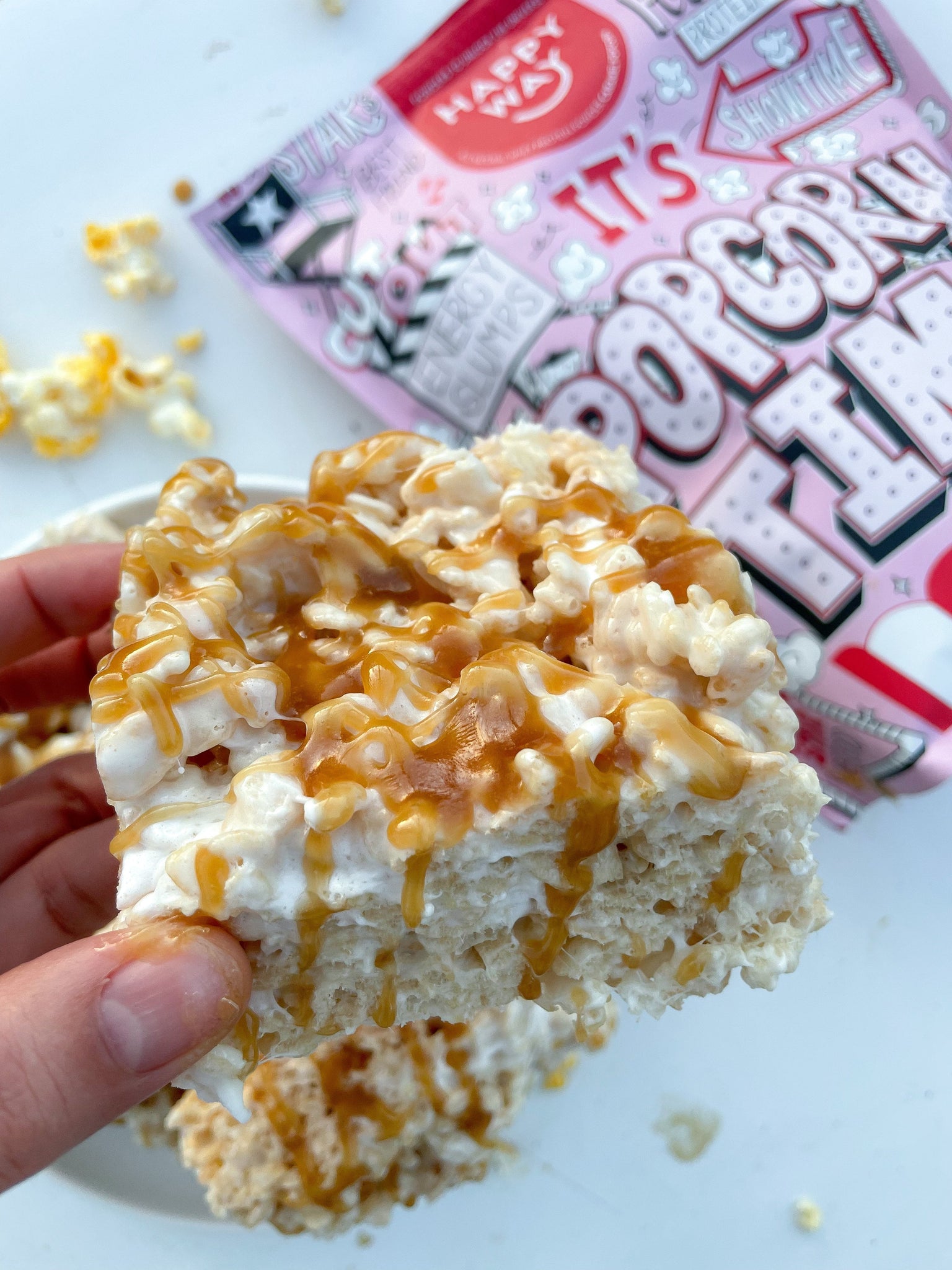 CARAMEL RICE BUBBLE SLICE
INGREDIENTS
FOR THE CARAMEL POPCORN SAUCE 
2 sticks unsalted butter
2 cups brown sugar 
2-3 cups heavy cream 
FOR THE BASE 
Mini marshmallows + 1 cup of marshmallows (reserved) 
6 cup rice bubbles 
1 tsp vanilla extract
METHOD 
Melt butter in a small saucepan over medium heat. 
In a small bowl, stir together the heavy cream, protein and brown sugar.
Pour the mixture into the pot with melted butter and whisk until combined. 
Simmer on medium heat for 3 minutes, occasionally stirring to prevent burning. 
Pour into a glass mason jar to cool and put sauce aside. 
Melt butter in a large pot and add the bag of mini marshmallows, stirring continuously until melted. 
Remove from heat and stir in vanilla, rice bubbles and reserved marshmallows until evenly coated. 
Line a pan with baking paper and gently press the mixture into the pan. 
Pour the sauce on top of the base and set it in the fridge. 
Cut in slices when ready to serve and ENJOY!!
Recipe by @thecymbal.life