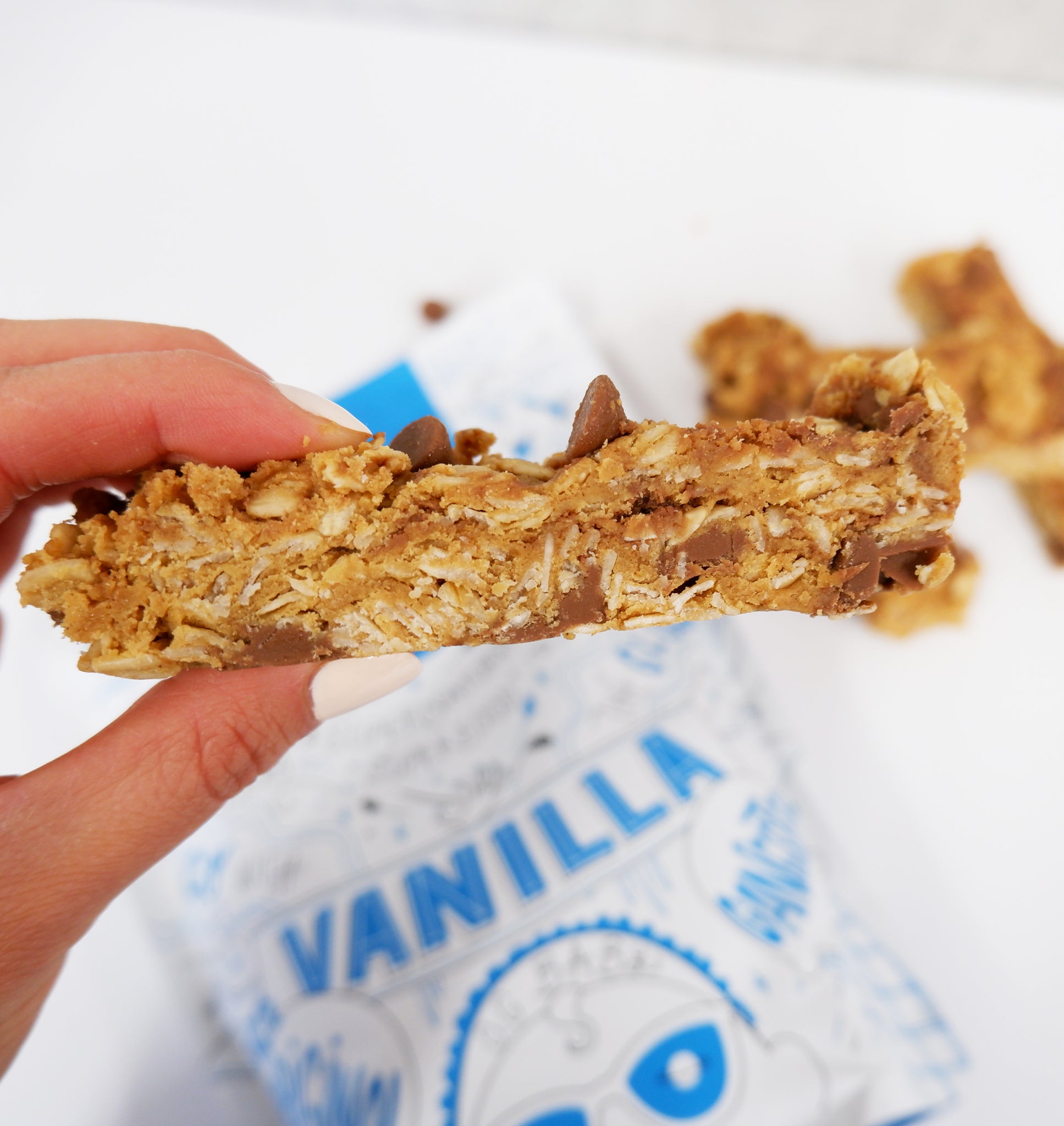 CHOC CHIP PROTEIN OAT BARS
INGREDIENTS
1/2 cup almond milk
1 cup peanut butter
1/2 cup maple syrup
2 cups rolled oats
1 cup chocolate chips 
METHOD
Line a 20x20cm baking tin.
In a small saucepan on medium-low, combine the peanut butter, milk and maple syrup. Melt the mixture until smooth.
Meanwhile, combine the dry ingredients in a large bowl.
Once the peanut butter mixture is smooth, remove from the heat and pour over the dry ingredients.
Mix until all combined.
Add the chocolate chips and mix well.
You can now firmly press the mixture into the prepared pan. If you need to flatten it more, use damp fingers or place another piece of baking paper on top and flatten.
Place in the fridge for a minimum of 2 hours before removing to cut in to bars.
Enjoy!