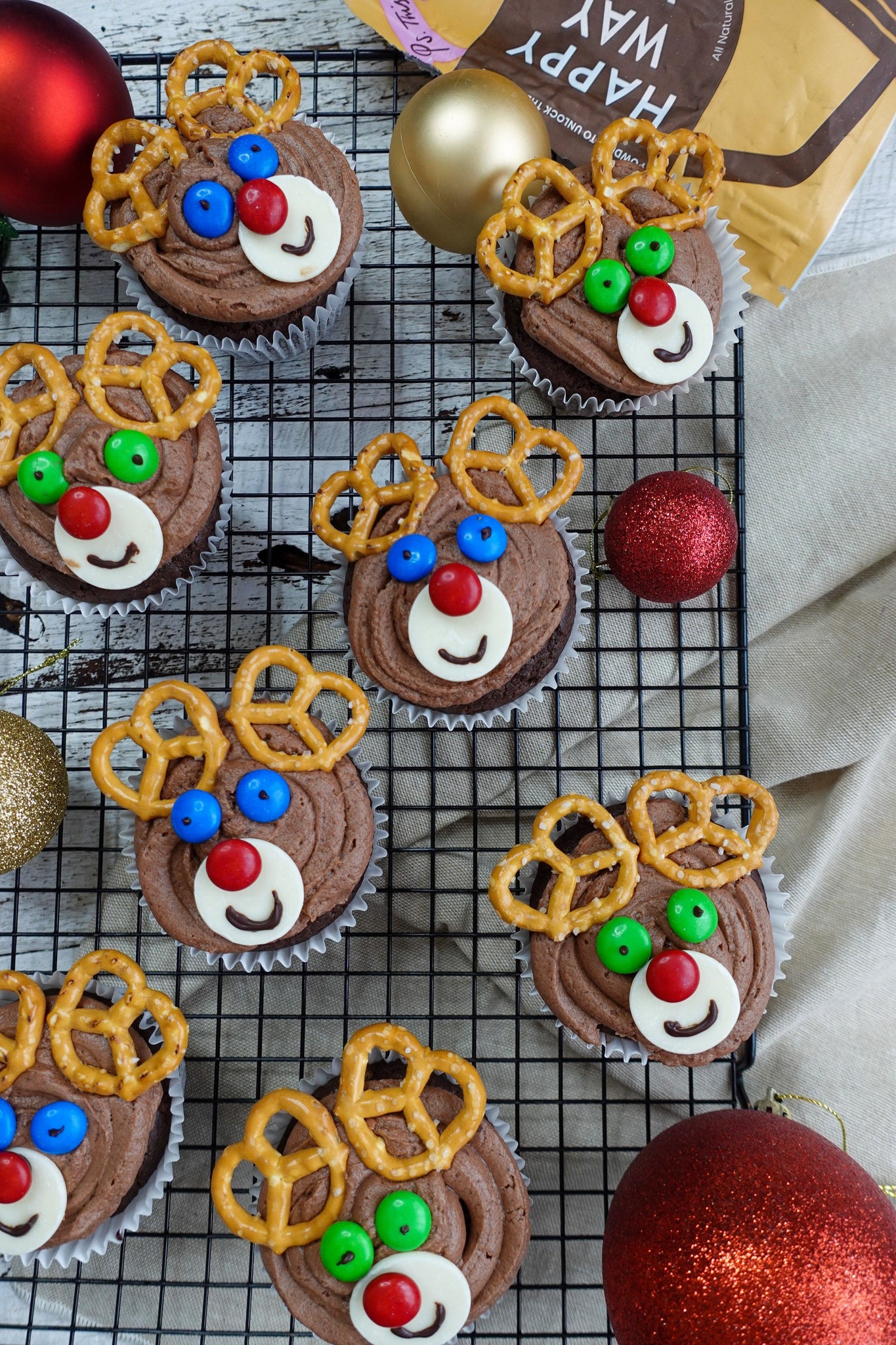 CHRISTMAS REINDEER CUPCAKES
INGREDIENTS
FOR THE CUPCAKES:
FOR THE ICING:
3 tbsp butter
1 cups icing sugar
1 dash almond milk
FOR THE REINDEER FACES:
24 pretzels
12 red M&Ms
12 blue M&Ms
12 green M&Ms
12 white choc milk buttons
4 dark choc melts, melted
METHOD
Preheat the oven to 180°C and line a muffin tray with cupcake cases.
In a large bowl, add in all the dry ingredients and mix well.
Mix in all the wet ingredients until creamy and well combined.

Spoon the mixture evenly into the prepared patty cases and bake for 20 minutes.

Meanwhile, create your eyes and smile using the M&Ms, white choc buttons and the melted dark chocolate.
To make the icing, place the butter in a bowl and use an electric mixture to beat until it becomes pale.
Sift in the icing sugar and protein, then add the dash of milk and mix well until you get the correct consistency.
Once the muffins are ready, remove from the oven and allow to cool completely. 
Pipe on the icing and decorate with the pretzels, M&Ms etc to create the reindeer faces. Enjoy!