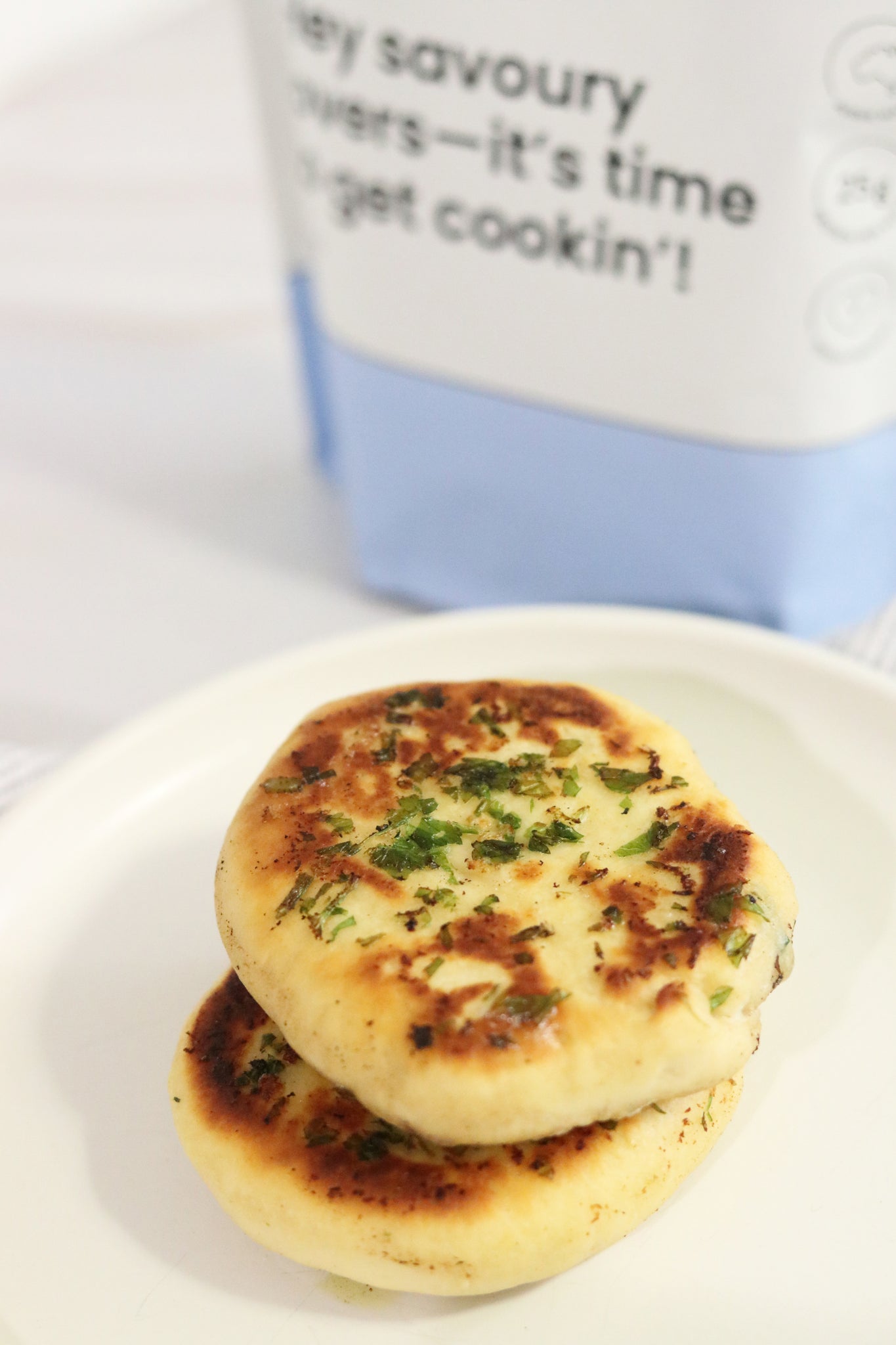 INGREDIENTS 
1/2 cup self-raising flour⁠
1/2 tsp salt⁠
1/2 cup plain dairy-free yoghurt⁠
1 scoop (30 g) Happy Way Flavourless Vegan Protein⁠ Powder
1/2 cup spinach, chopped ⁠
1 clove garlic, minced ⁠
1/3 cup dairy-free feta, crumbled ⁠
METHOD 
Mix flour, salt, protein, and yoghurt in a bowl.
Stir until a dough forms, then knead it until it becomes firm and allow it to rest. 
Prepare the filling by mixing together the spinach, garlic, and feta in a separate bowl.
Roll out the dough and cut it into even pieces.
Flatten the pieces until they are about 2-3 mm thick using a rolling pin.
Place a spoonful of the spinach and feta mixture onto each piece of dough.
Using your fingers or a rolling pin, seal the edges of the dough to create a pocket around the filling.
Heat a frypan over medium heat and cook for about 2-3 minutes on each side, until golden brown and crispy. Serve immediately and enjoy!