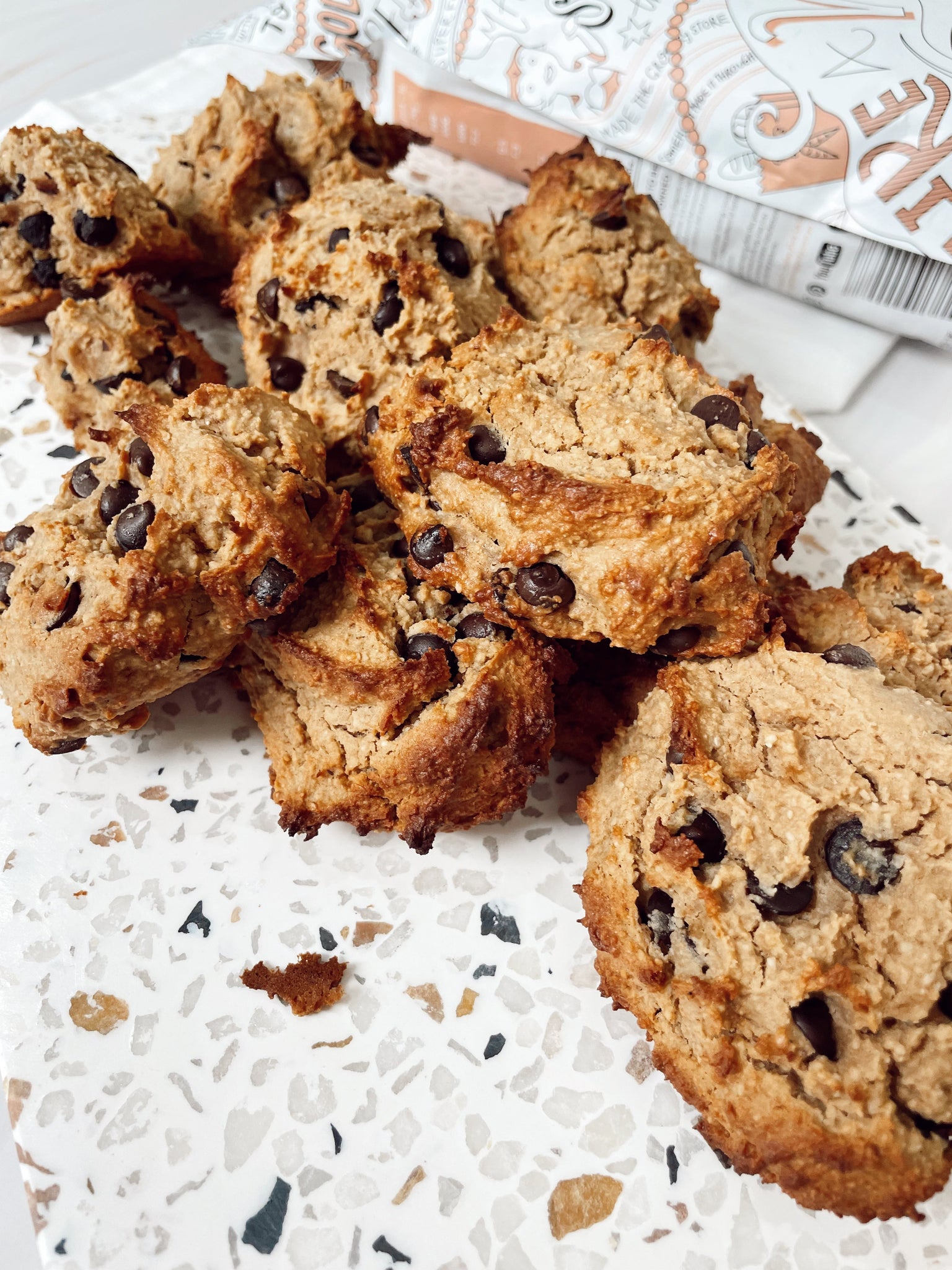 FLUFFY CHOC CHIP COOKIE CAKES
Ingredients:
Your go-to dairy and gluten-free choc chip cookie cakes recipe.
INGREDIENTS
1 egg

1/2 tsp vanilla extract 

1/4 cup coconut oil 

1/4 cup coconut sugar

2 tbsp maple syrup (or honey)

1 cup buckwheat flour 

1/2 tsp baking powder

1/2 tsp salt

1 1/2 cups almond meal  

1 scoop (30 g) Happy Way Like A Vegan Vanilla Protein Powder 

1/2 cup dark choc chips 
METHOD
Preheat the oven to 180°C.

Line 2 or 3 trays with non-stick baking paper (or your reusable silicone baking mat). 

In a large mixing bowl, mix together the egg and vanilla extract. 

Add in the coconut oil, coconut sugar and the maple syrup and stir to combine. 

Add in the flour, baking powder, salt, almond meal and protein powder and stir together to combine well. 

Lastly, add the chocolate chips, folding them into the batter.

Scoop out the dough with an ice-cream scoop and place onto your pre-prepared trays—this should make approx. 12 to 14 cookies. 

Bake for 20 minutes at 180°C or until golden brown. 

Cool on a rack before serving.
MACROS PER COOKIE: 
(based on recipe quantity of 14).
Calories – 182 kCal
Protein – 3.9 g
Carbohydrates – 12.7 g
Fat – 11 g