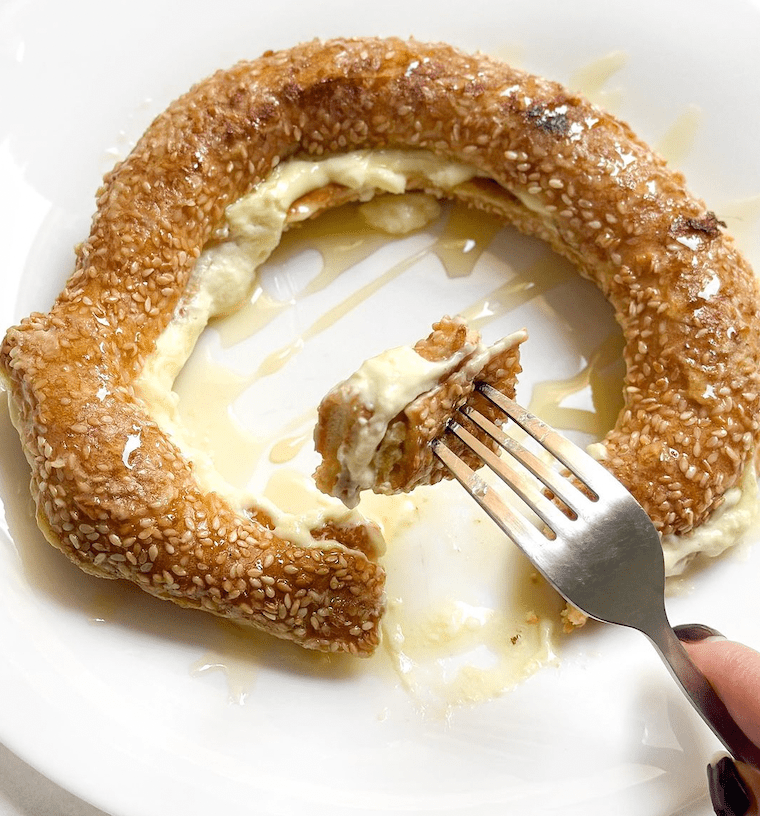 FRENCH TOAST INGREDIENTS 
1 bagel (*see notes)

1 egg

Dash of almond milk
BANANA CREAM INGREDIENTS 
TOPPING INGREDINETS 
(*Could add peanut butter, banana slices, nuts, chocolate too if you want more )
METHOD
Slice your bagel in half.

In a bowl beat the egg, then add in protein powder and milk, stirring until combined.

Heat a non stick pan with oil.

Dip half the bread into the mixture then cook in the pan.

Repeat with the other half.

Meanwhile, mix banana cream ingredients together.

Layer the banana cream over half the cooked bagel and top with the other half of the bagel.

Drizzle honey or maple on top and ENJOY!!!!!
NOTE: 
Dianna used a Koulouri Thessalonikis instead of a bagel as they are available everywhere in Greece. 
Recipe by @diannayota watch the recipe video here: https://www.instagram.com/p/CzX4958IZ6W/