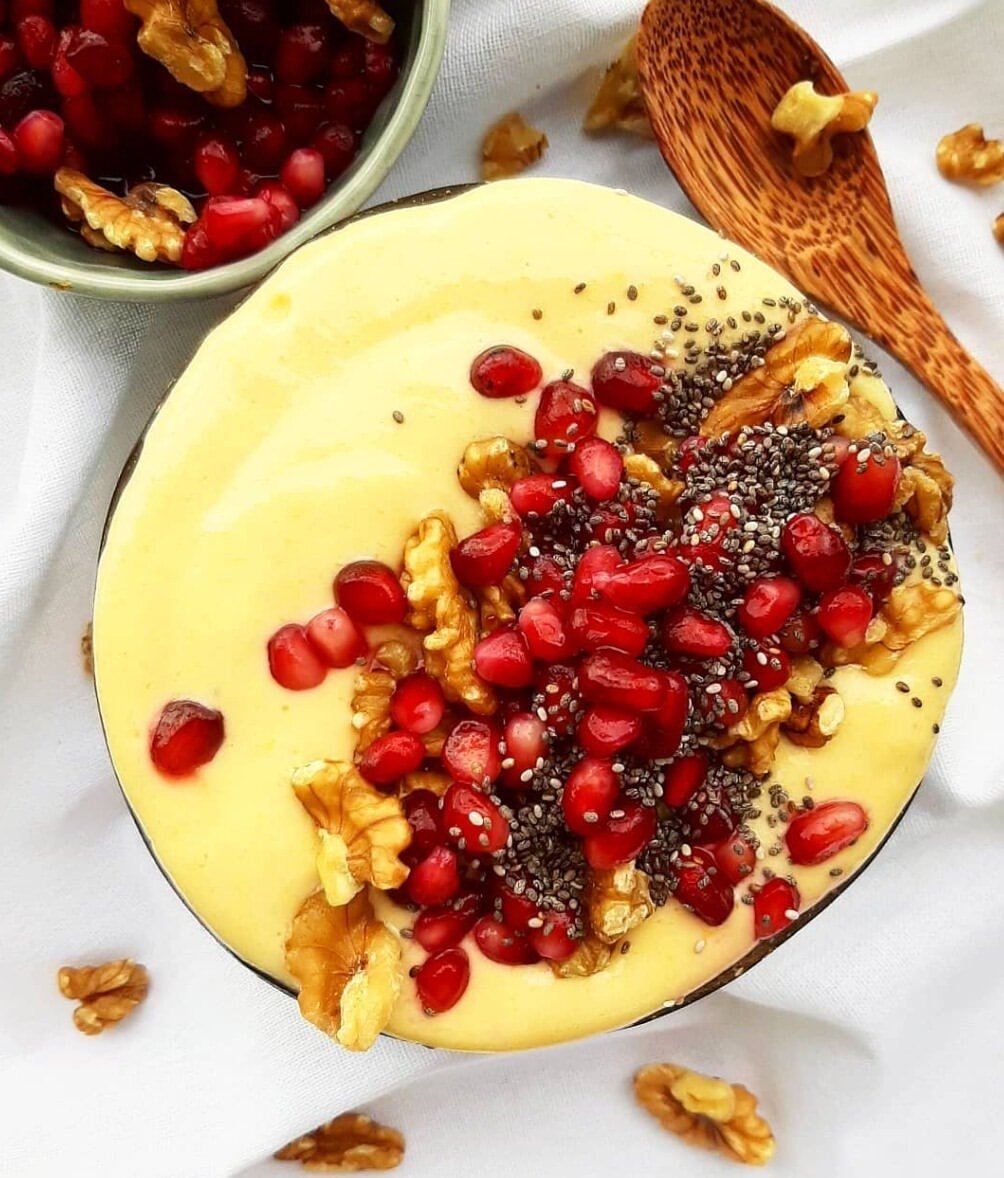 MANGO & BANANA PROTEIN SMOOTHIE BOWL
Ingredients:
This Mango Banana Protein Smoothie bowl using the Happy Way Vegan Banana Protein Powder is the perfect poolside snack for this summer. Try the recipe out for yourself using only the best Australian protein powder: jam packed full of Australian superfoods. 
INGREDIENTS
FOR THE BOWL:
FOR THE TOPPING:
Granola
Nuts
Chia seeds
Pomegranate
Berries
Any topping you choose!
METHOD
Pop all the smoothie ingredients into a blender and blend until smooth.
Pour into your smoothie bowl, add your toppings of choice and dig in!