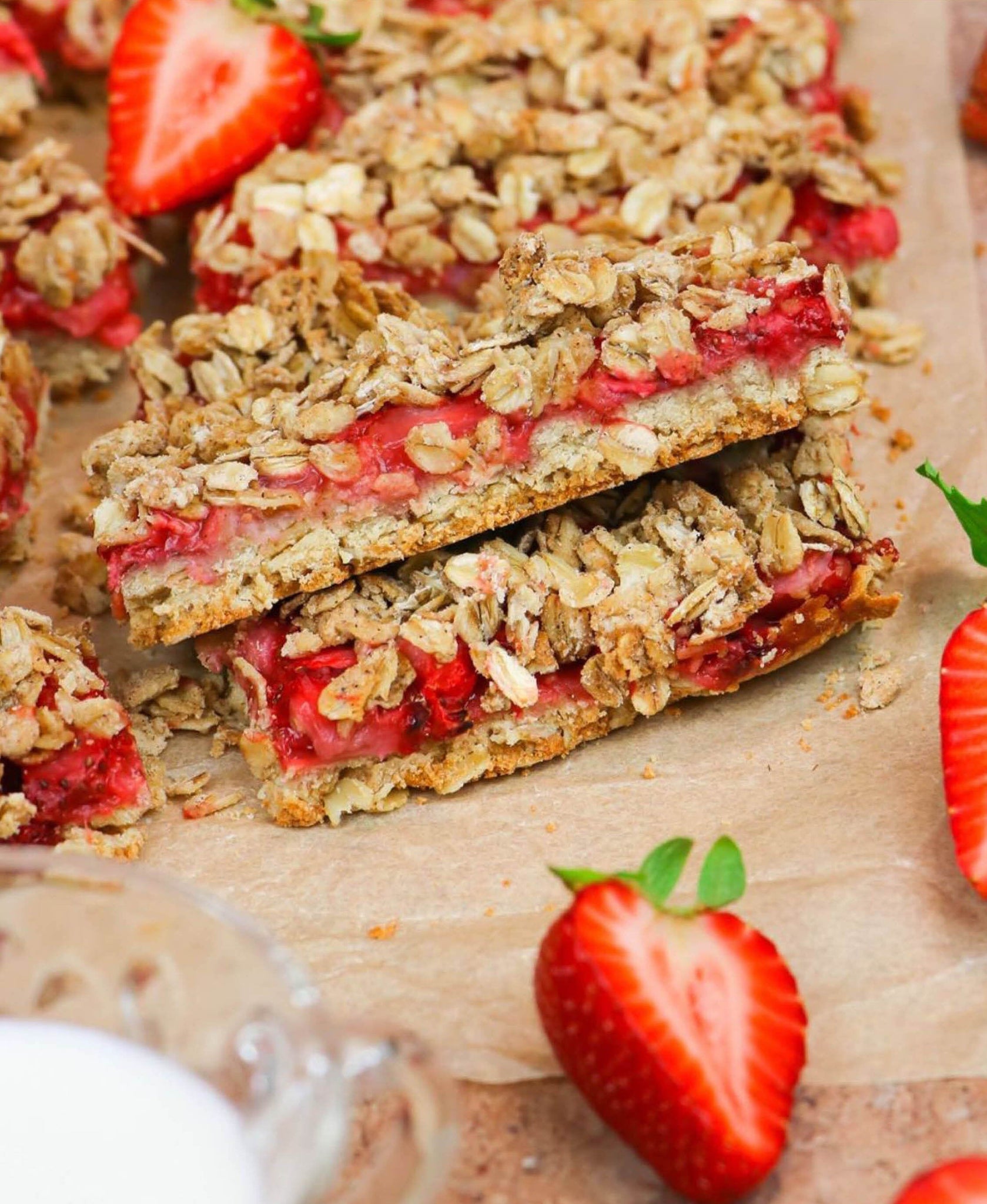 INGREDIENTS 
FOR THE STRAWBERRY LAYER:
2 cups strawberries, coarsely chopped⁠
2 tbsp maple syrup⁠
 2 tbsp lemon juice⁠
1 tbsp flour⁠
FOR THE OATMEAL LAYER:
1 cup flour⁠

3/4 cups rolled oats⁠

1/3 cup maple syrup⁠

1/3 cup and 1 tbsp olive oil⁠

Pinch salt⁠
⁠METHOD
Preheat oven to 175°C. Line an 8x8" baking pan with parchment paper.⁠

In a large bowl, toss together all the ingredients for the strawberry layer.⁠

In a separate bowl, mix the flour, protein powder, rolled oats and salt together. Add the olive oil and maple syrup and fold the ingredients together until they're well combined.⁠

Set aside 1/2 cup of the oatmeal mixture and add the remaining oatmeal mixture into the prepared pan. Press down with your hands to create the bottom layer.⁠

Add the strawberry mixture, then use a spatula to ensure it's evenly spread.

Top with the reserved oatmeal mixture.⁠

Bake for 40-50 minutes or until it's set and lightly golden brown.⁠

Allow the bars to cool for 30 minutes before slicing. Enjoy!⁠
Recipe by @brightmomentco
Our whey proteins
Regular price

Sale price

$35.00

Unit price

per