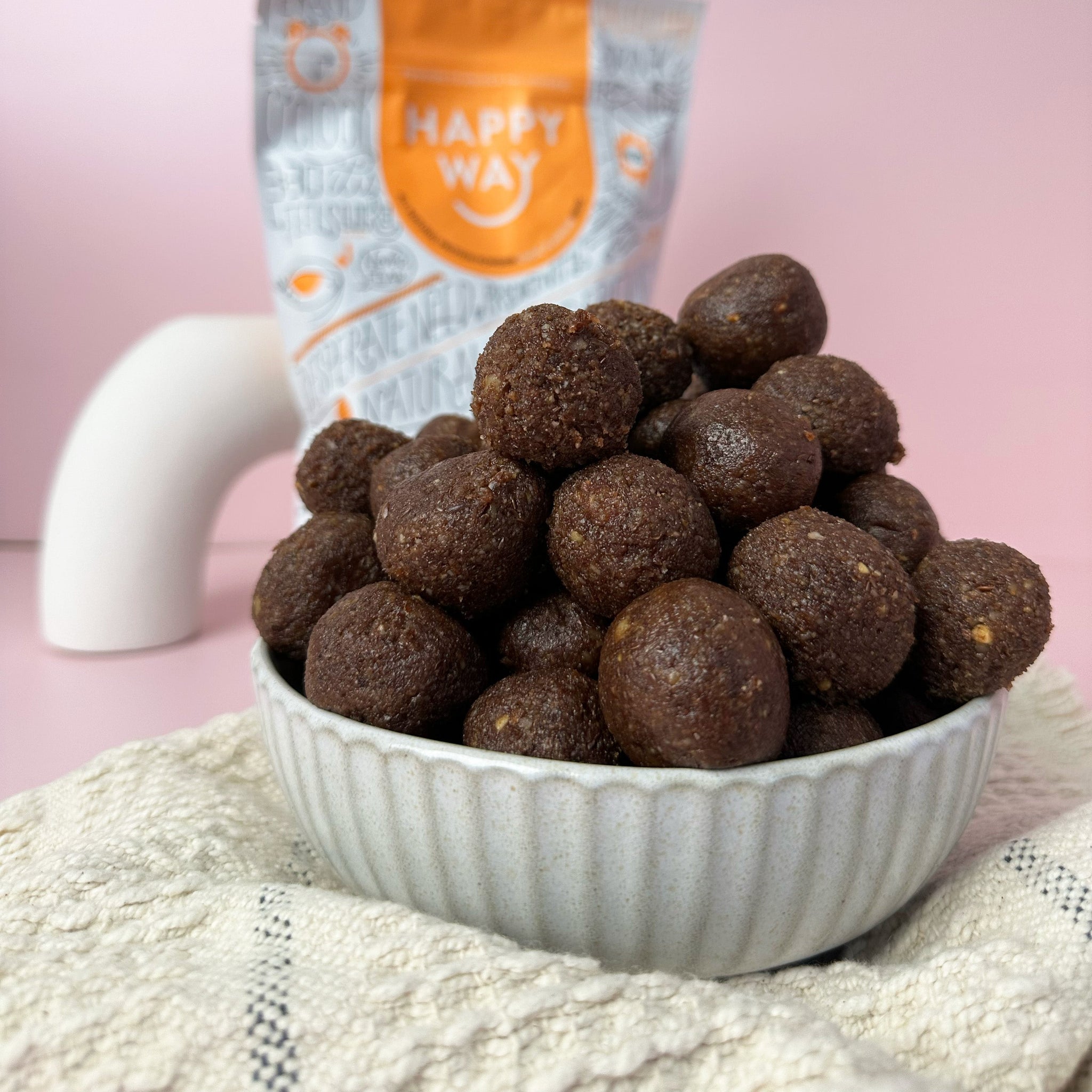 PEANUT BUTTER CHOC BALLS
Ingredients:
Need a quick boost of energy to get you through the busy 9-5? These Peanut Butter Choc Protein Balls using our Happy Way Top of the Choc Whey Protein Powder are the recipe for you. Get your choc nutty fix with the best protein powder in Australia.
INGREDIENTS
METHOD
In a food processor, add the almonds and blend until a meal consistency.
Add all the remaining ingredients and process until it becomes a combined, sticky mixture.
Roll into balls and allow time to set in the fridge. Enjoy!