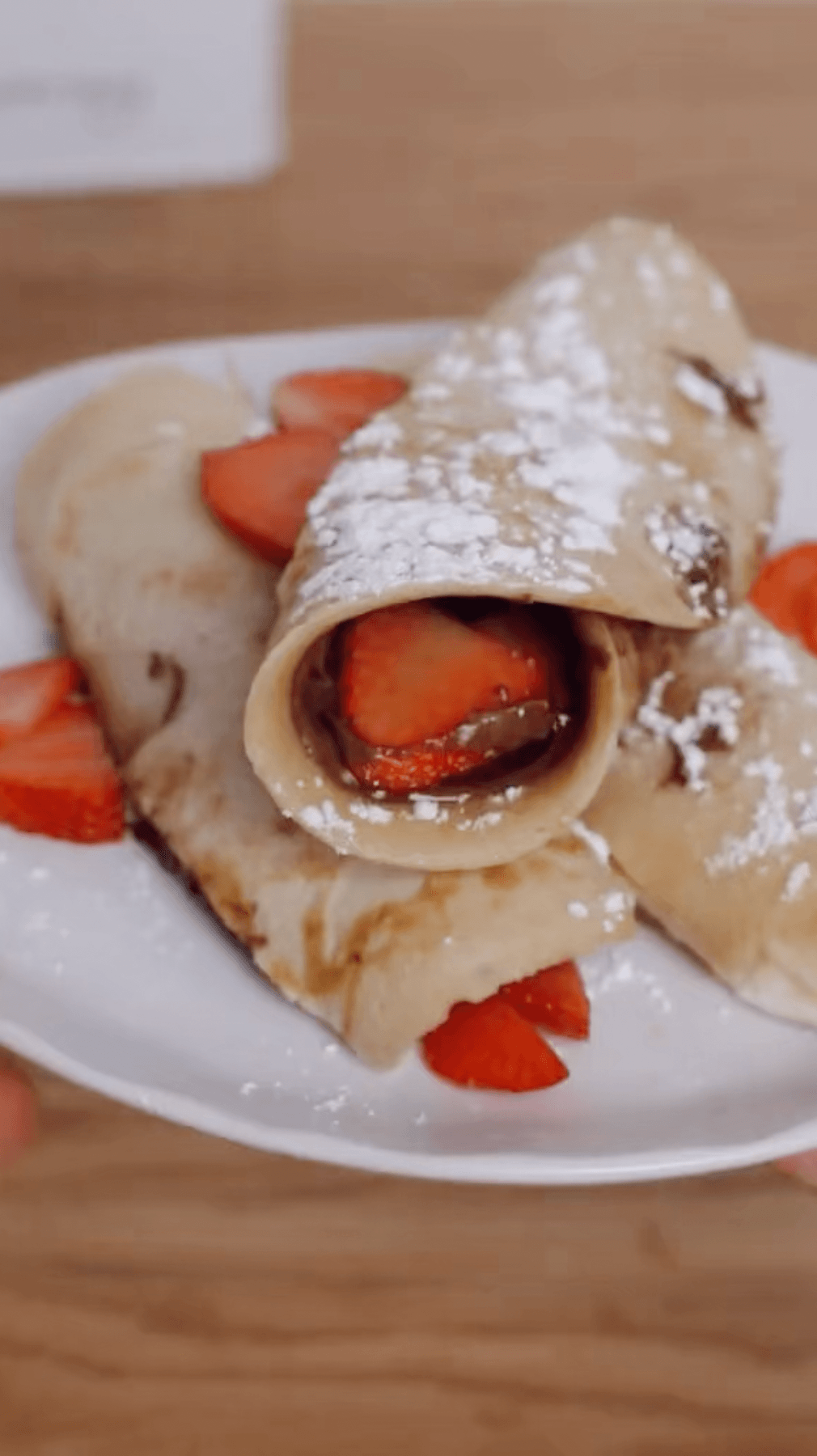 INGREDIENTS 
1 cup flour

1 cup milk of choice

1 egg
FOR THE TOPPING:

Nutella

Strawberries

Lemon

Coconut sugar

Maple syrup 

Banana
METHOD
In a large bowl, add the flour, egg, protein and milk. 

Using a whisk or electric mixer, beat the ingredients together until a smooth batter forms with no lumps.

Heat a lightly buttered crepe pan over medium/high heat.

Pour or scoop the batter onto the pan, then tip and rotate the pan to spread the batter as thinly as possible.

Cook until lightly brown on both sides – about 1-2 minutes on each side and serve hot with your favourite toppings and enjoy!