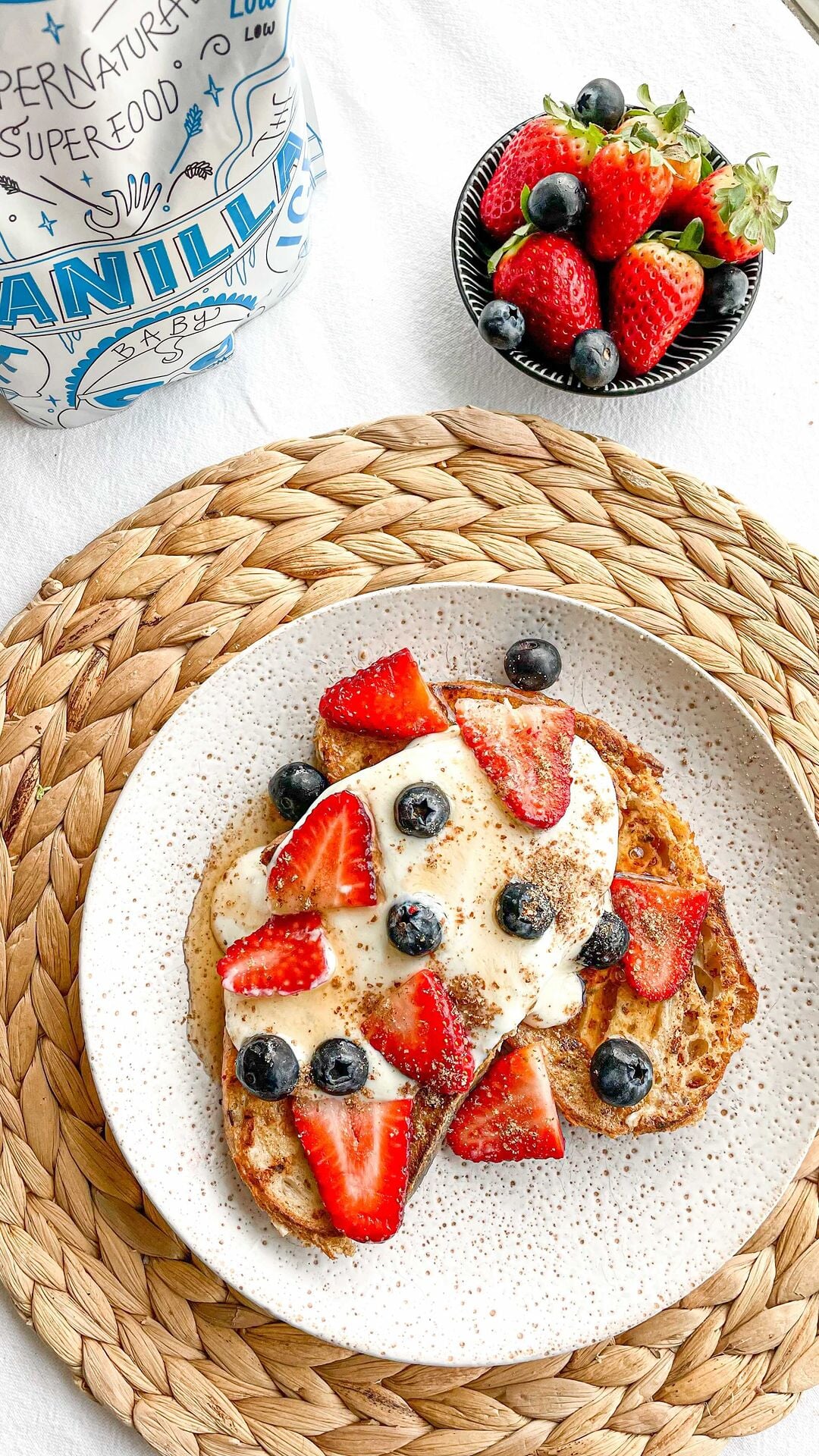 PROTEIN FRENCH TOAST
Ingredients:
Who said french toast had to be boring? Add a scoop of the best vanilla protein powder by Happy Way for a magical dose of Australian superfoods.
INGREDIENTS 
FOR THE TOAST:
FOR THE TOPPING:
Berries
Yoghurt
Maple syrup
Extra cinnamon
METHOD
Add all the ingredients (minus the bread of course!) to a bowl and mix until well combined. 
Soak the bread in the mixture, coating on both sides.
Heat a pan over medium heat and place the bed in the pan, lighting frying on both sides until crisp and golden.
Remove from the heat and add fresh fruit, yoghurt and a drizzle of maple syrup and enjoy!
Recipe by @dietitiantiarna