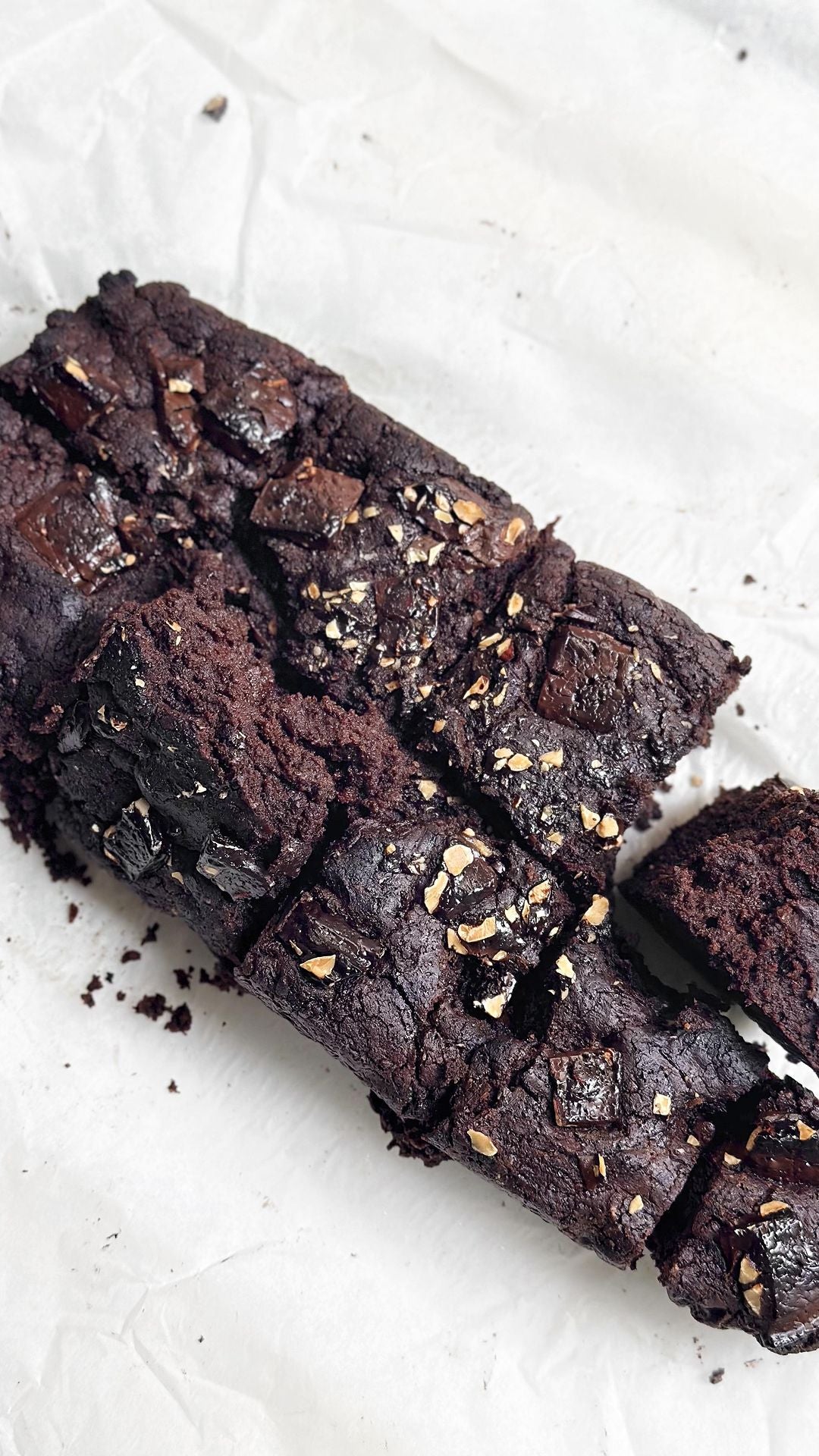 INGREDIENTS
3/4 cup 

@happywayau Cacao Powder

1/2 cup granulated sweetener

1 tsp baking powder

2/3 cup runny peanut butter

1 cup Greek yoghurt

50 g dark almond chocolate (or choc chips)
METHOD
Preheat oven to 180 degrees Celsius. Line a loaf tin.

Mix all dry ingredients (except chocolate), then add in the wet ingredients and mix really well (takes some time but be persistent!).

Add into tin and top with chocolate.

Bake for around 25 mins or until cooked.

Allow to cool then cut into brownies and enjoy!! 
Recipe by @diannayota