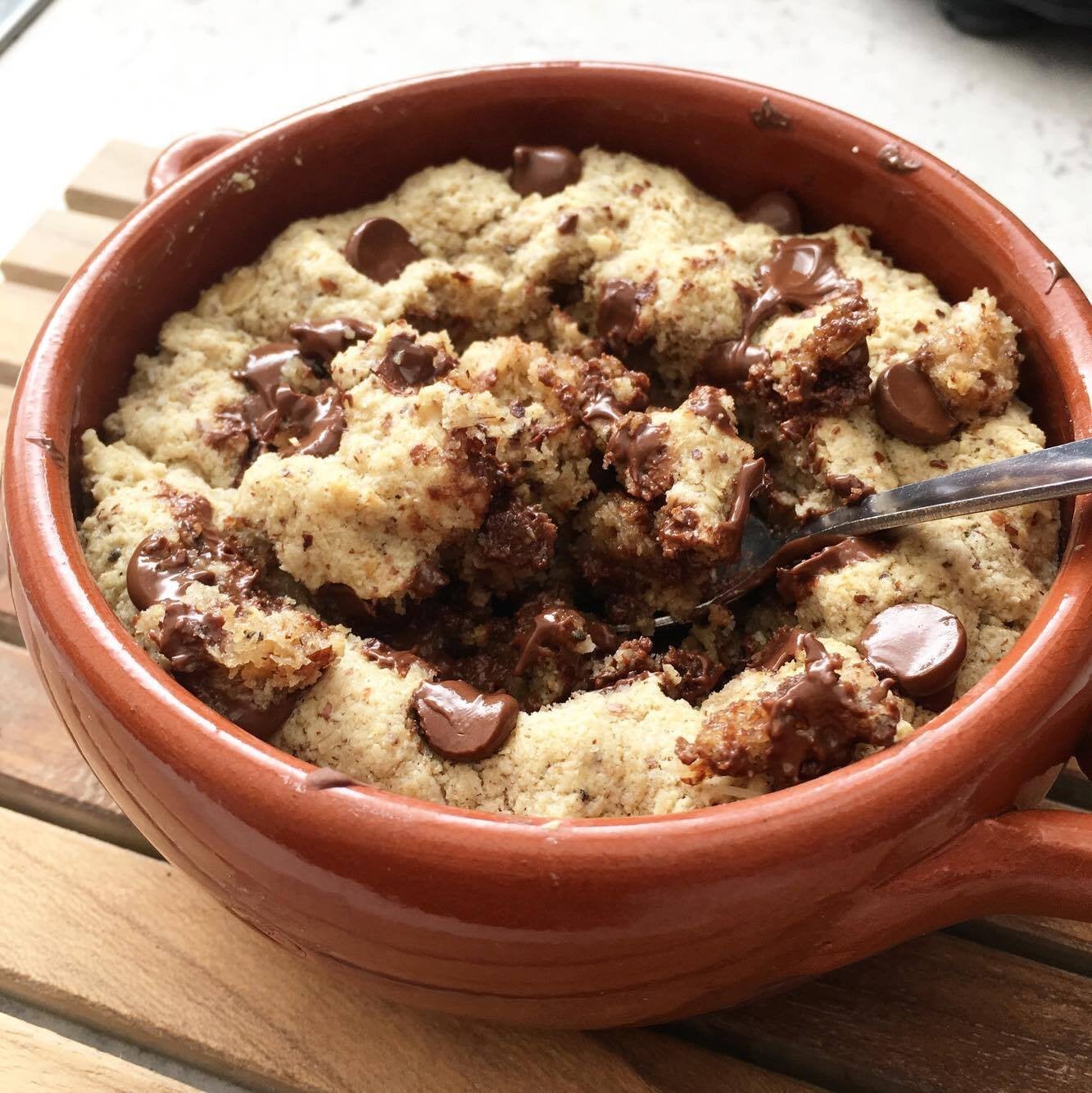 INGREDIENTS
1/2 cup oat flour
1/2 cup almond meal
1/4 tsp baking soda
1/4 tsp baking powder
1 egg
1 egg yolk
1 tsp vanilla essence
3 tbsp coconut oil, melted
Handful of choc chips (or any add-ins you prefer)
METHOD 
Preheat the oven to 180°C.
Mix together the dry ingredients (oat flour, almond meal, baking powder, baking soda and protein powder).
Add into the mixture the egg, egg yolk (egg substitute powder also works), vanilla essence and coconut oil.
Mix into a dough, then stir in the choc chips.
Place in an oven safe skillet or baking pan and bake for 12-15 minutes.