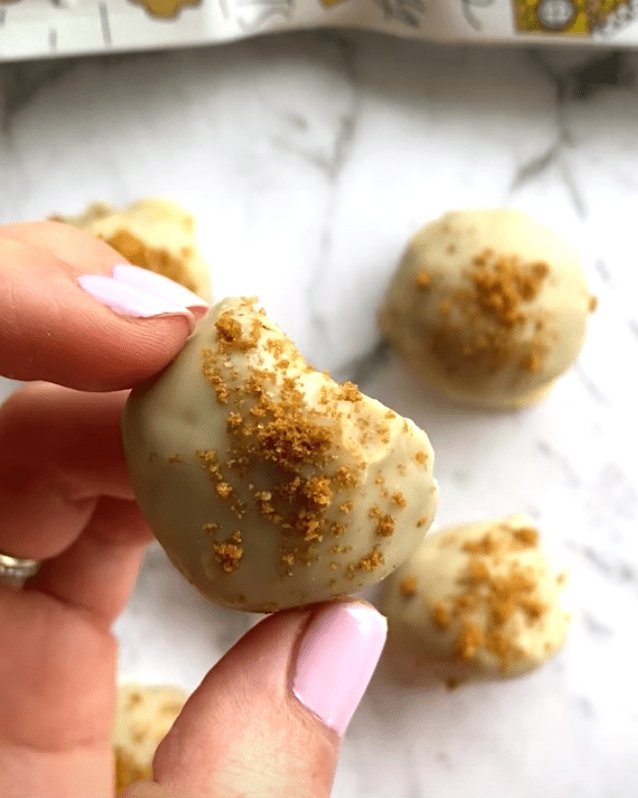 WHITE CHOC CARAMEL BISCUIT TRUFFLES
INGREDIENTS:
▫️1 Scoop 
Happy Way
 Vegan Caramel Biscuit Protein Powder
▫️
3 Tbs Biscoff Spread, melted (or other nut butter)
▫️
100g Dairy Free White Choc
▫️
2 Lotus Biscuits, crushed
METHOD:
▫️
Combine protein powder, almond meal, maple, Biscoff and milk in a bowl until a dough is formed, roll into 8 balls. 
▫️
Melt chocolate and the roll each ball in the chocolate until fully coated.
▫️
Sprinkle crushed biscuit on top and refrigerate for 1 hour or until set.