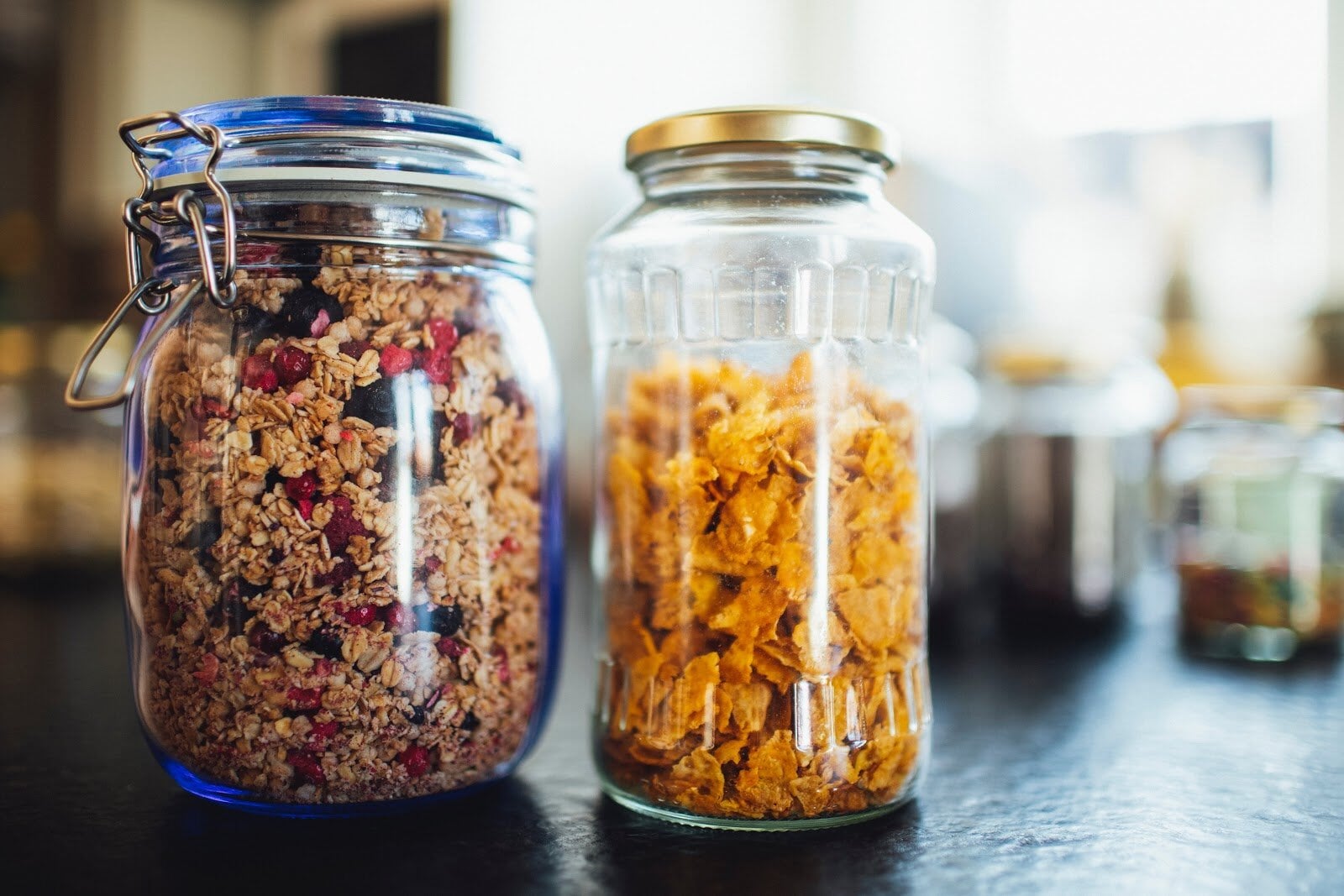 HOW TO MAKE VEGAN SNACKS—IT'S EASY!
Making vegan snacks is super easy (and fun!) There are SO many vegan snacks to choose from and prepare at home.
You can use many of your favourite ingredients, such as nuts, seeds, fruit, vegetables, beans, lentils, and much more!
Whether for health, personal, ethical, or environmental reasons, many people are choosing plant-based diets. Vegan diets exclude foods that come from animal products, such as eggs, dairy and meat.
Protein is made up of amino acids. Because our bodies don't make essential amino acids, we need to obtain them from the foods we eat. Those on plant-based diets can consume the amino acids they require by eating a mixture of different plant sources of protein every day. Need some advice? We recommend speaking with your health care professional, so you're consuming the right amount for you!
So, how to make vegan snacks? We spoke to Emily, who has been on a vegan diet for over five years.
"Medjool dates are the perfect sweet snack," says Emily. "You can take them to the next level by filling them with some nut butter of your choice, freezing them, then dipping them in melted vegan chocolate before freezing again."
Emily says you can also replace the dates with two slices of banana to make a chocolate nut butter and banana sandwich.
"On that note, I've also been obsessed with wrapping banana slices up in a wholemeal wrap that's spread with peanut butter."
"For an easy savoury snack, rice cakes topped with smashed avocado, tomato slices and salt and pepper hit the spot. Or for something on the go, I love roasted chickpeas - they don't last long though!"
WOW! These are great vegan snacks. I think I hear my tummy rumbling!
To further inspire you on how to make vegan snacks, we have an awesome recipe by Malissa Fedele.
Make way for Banana & Peanut Butter Muffins with Vegan Vanilla Protein Powder.
For this recipe, you'll need:
One scoop of vanilla vegan protein powder
¼ of a cup of natural peanut butter
One large banana, mashed
20 grams of coconut oil, melted
½ a cup of buckwheat flour
½ a cup of almond meal
2/3 of a cup of almond milk
Okay, let's make these delicious muffins!
First of all, preheat your oven to 160 degrees Celsius and line and grease a muffin tray.
Next, mash the banana in a large bowl, stir through the peanut butter, melted butter or coconut oil until it's smooth.
Then, add all of the dry ingredients into the wet ingredients and stir well.
Lastly, scoop the mixture into a prepared muffin tray and bake for approximately 15 minutes.
Enjoy your yummy muffins!
We hope this inspires you next time you're wondering how to make vegan snacks!
Here at Happy Way, we have delicious vegan protein powders to choose from.
If you've been meaning to give them a go, but don't know which one to try first, we highly recommend the Rocket Protein Travel Pack. This pack includes choc pea, vanilla, cacao mint hemp, and peanut butter. They can be enjoyed by shaking 30-grams in a jar or shaker with 250ml of water, milk or your favourite nut milk. Another option is to mix 30-grams into your oats, natural yoghurt or smoothie. For best results, consume it twice a day!
Also available is Ashy Bines' Triple Choc Fudge Vegan Protein Powder in a 500-gram pack! If you're after something to satisfy your sweet cravings, then we recommend this delicious flavour!
How to make vegan snacks is easy and fun. There are so many great recipes to choose from. If you need more inspo, check out our blog and recipes page.
If you require some information about vegan snacks and how to get more protein on a vegan/plant-based diet, we highly recommend speaking with your health care professional.