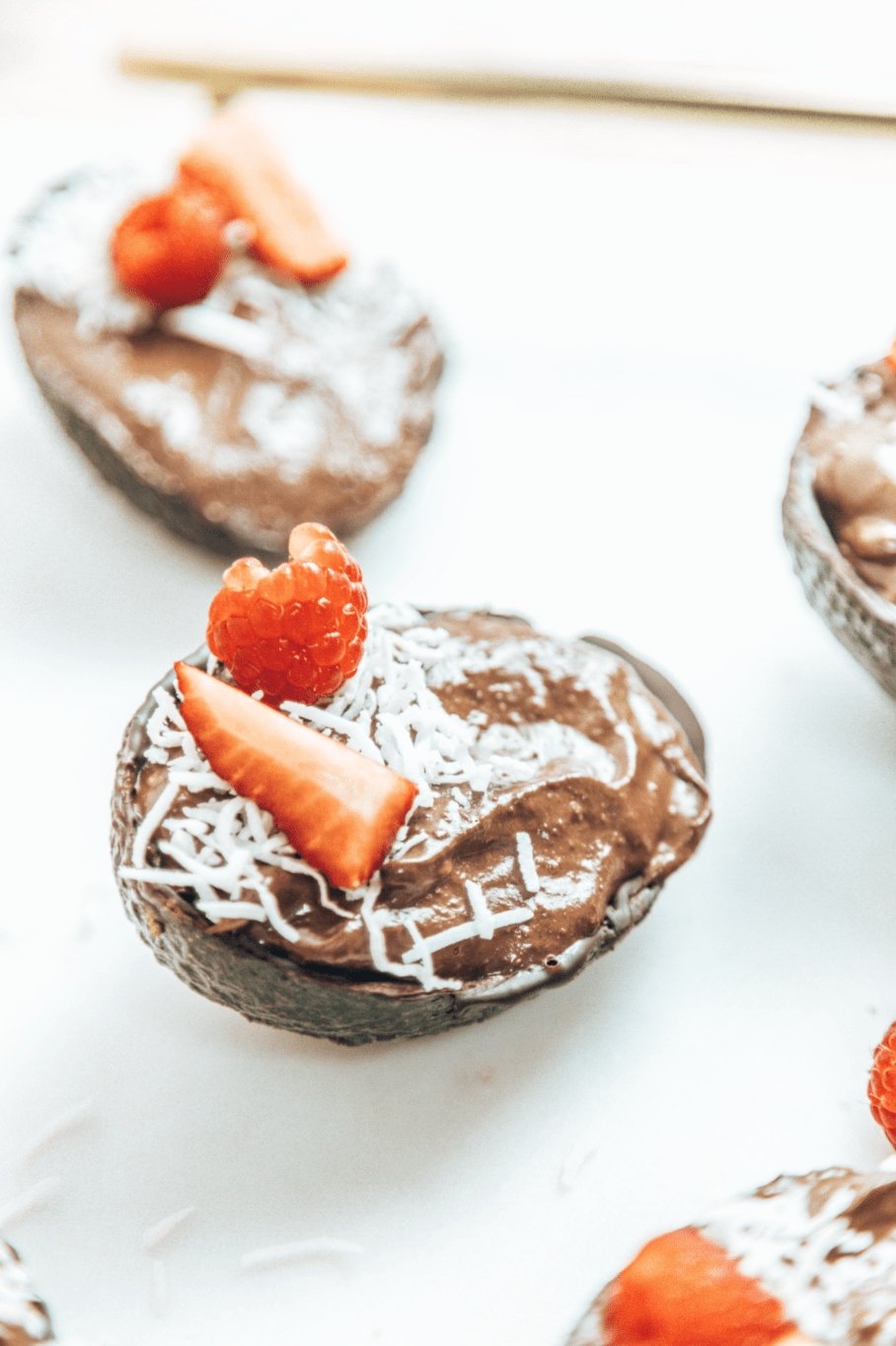 AVOCADO CHOC CARAMEL MOUSSE
INGREDIENTS
3 avocados
1 banana
1 scoop (30 g) Happy Way Choc Caramel Protein Powder
1 tbsp maple syrup or honey
1/4 cup dark cooking chocolate, melted
1/4 cup dark cooking chocolate, melted (this is for the avocado skins)
1/4 cup coconut cream
Fresh berries, for topping
METHOD
Cut the avocados in half and spoon the avocado into a food processor.
Use the avocado skins and coat with the melted chocolate, placing them on a tray and into the fringe to set.
Add all the remaining ingredients into a food processor and blend until well combined and creamy.
Spoon the mixture into the set avocado cups and allow to set for 1 hour in the fridge.
Top with your desired toppings and enjoy!