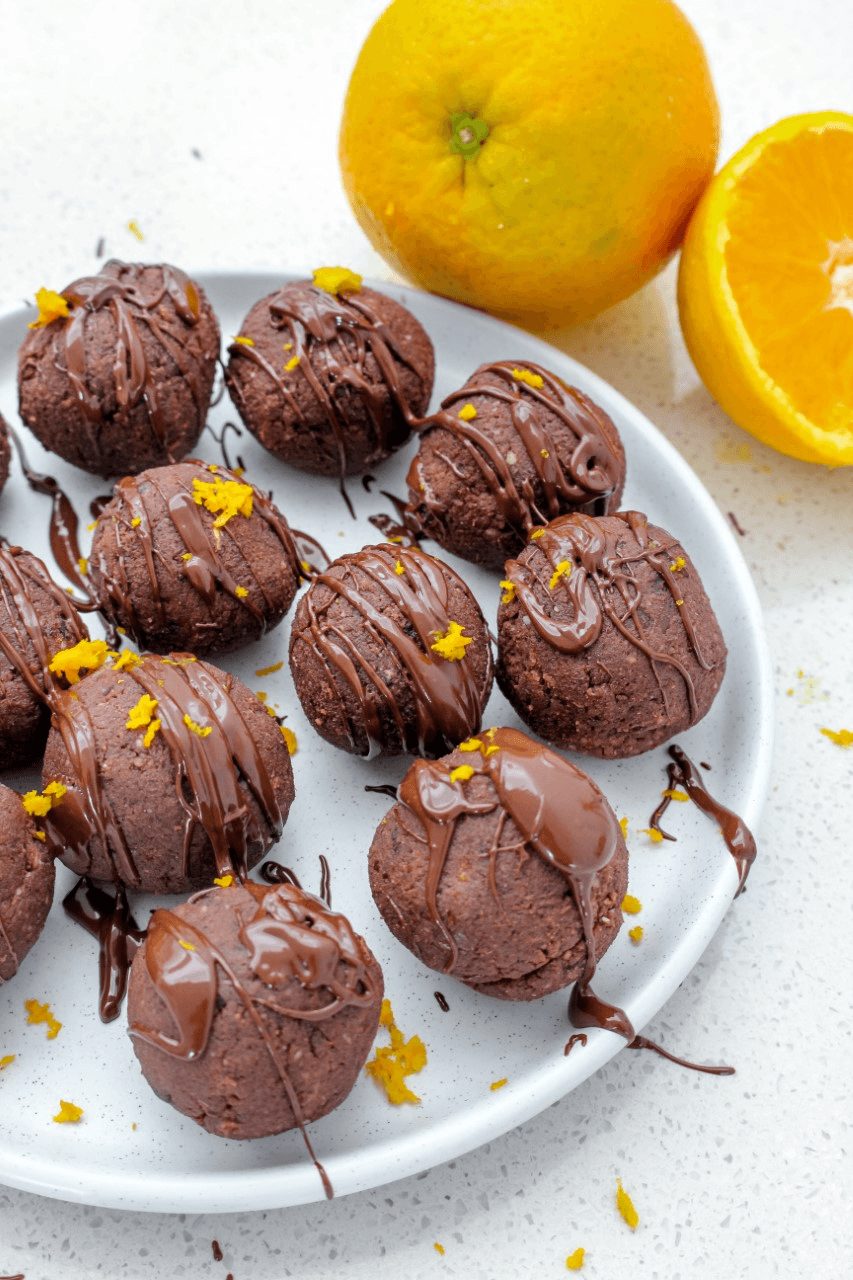 CHOC ORANGE PROTEIN TRUFFLES
These truffles are gluten-free, dairy-free, vegan-friendly and refined sugar free! The perfect snack to have in the fridge during the week. Recipe by @balancebyelise
 INGREDIENTS 
METHOD
Add the soaked dates, almond butter, orange zest and juice, and vanilla extract to a blender and blend until smooth. You may need to scrape down the edges a few times.
Transfer the mixture into a bowl and add the remaining dry ingredients. Fold through until combined and a thick dough forms (if it's too dry add a dash of mylk).
Roll into 10-12 balls. 
Optional: drizzle over melted dark chocolate for extra yumminess!
Refrigerate for 1 hour before eating. Enjoy!
 NOTE: Store in the fridge in an airtight container for up to 1 week.
Recipe by @balancebyelise