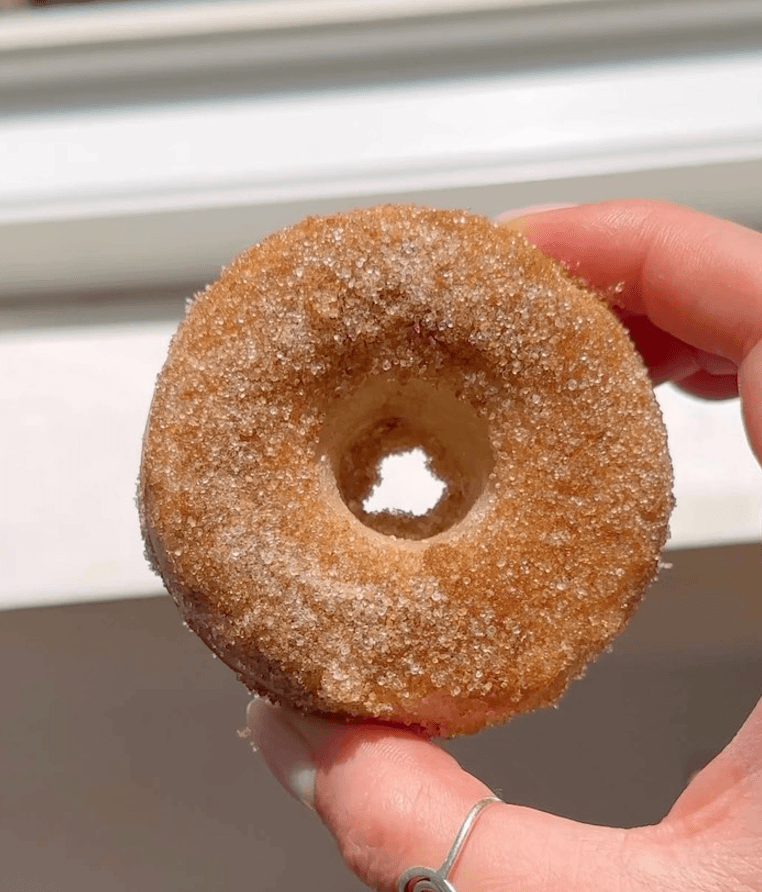 HEALTHIER PROTEIN CINNAMON DONUTS
INGREDIENTS 

Cinnamon sugar mix
Fill the bottom of a bowl with granulated sweetener and cinnamon and mix.
**melted butter or oil


METHOD
Preheat oven to 180 degrees celsius.

Mix dry and wet ingredients in separate bowls.

Add wet into dry ingredients and stir until combined.

Pour into a silicone donut pan and cook for around 12 mins.

Allow to cool for a min before removing from pan.

If you have any irregular shapes just cut that part off.

Coat donuts in cinnamon mix and ENJOY!!!

Store in fridge. Heat slightly or have them cold. Both are DELICIOUS!!
Recipe by diannayota