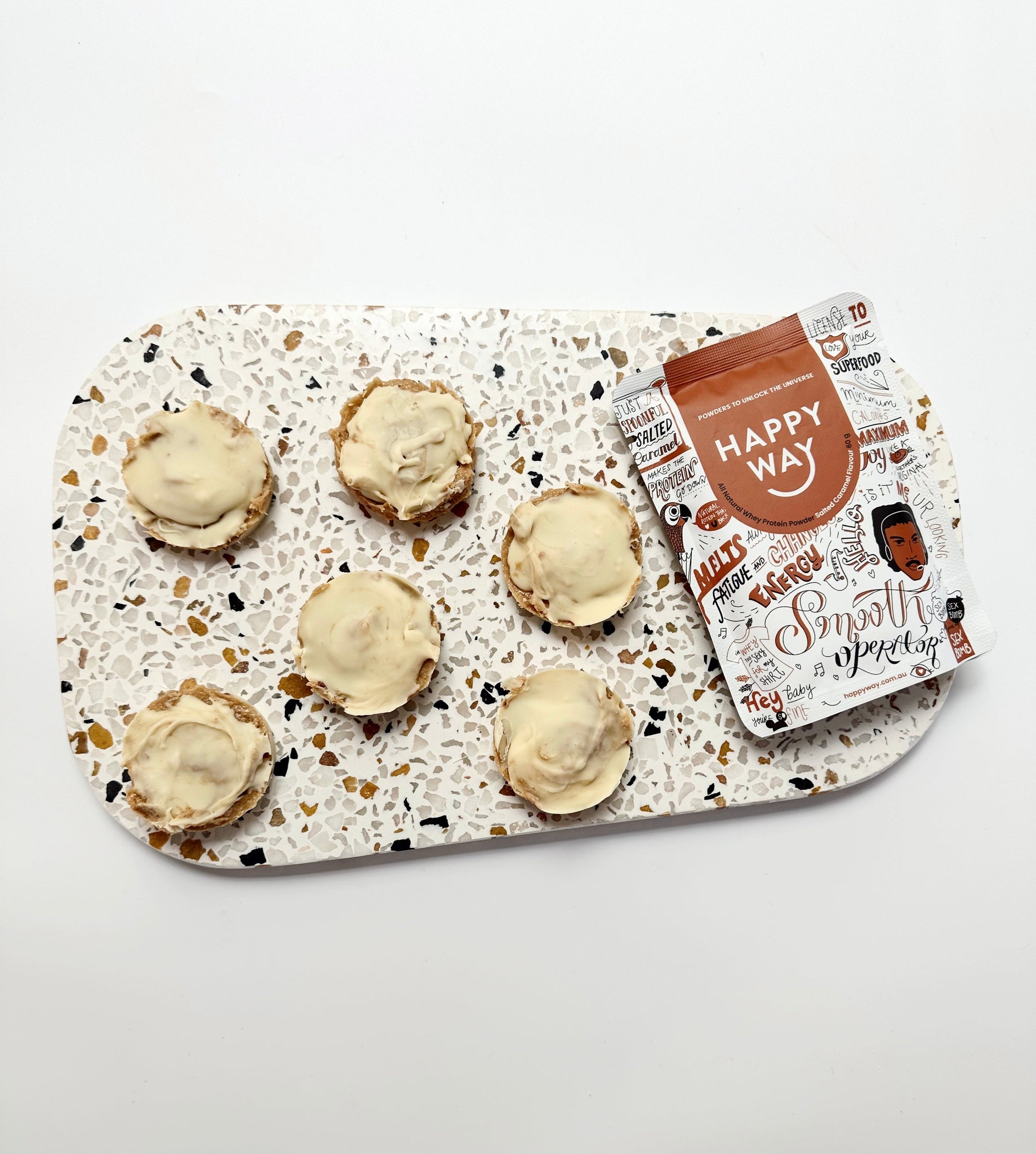 WHITE CHOC CARAMEL PROTEIN CUPS
INGREDINETS
30g light greek yoghurt 
30g Biscoff (slightly melted) 
95g white chocolate 
METHOD
Melt half of the chocolate and pour into patty pans or silicon moulds. Freeze for 5 minutes. 
Meanwhile, mix together the yoghurt, protein powder and biscoff until its a smooth dough like texture. 
Add the protein pix to the frozen chocolate mix. You can place this back in the freezer for a few minutes to firm. 
Melt the remaining white chocolate and add on top of the protein mix. 
Freeze again for 5 minutes and enjoy! 
Makes 6 
Calories: 145 
F 7.7g | C 12.7g | 6.6g