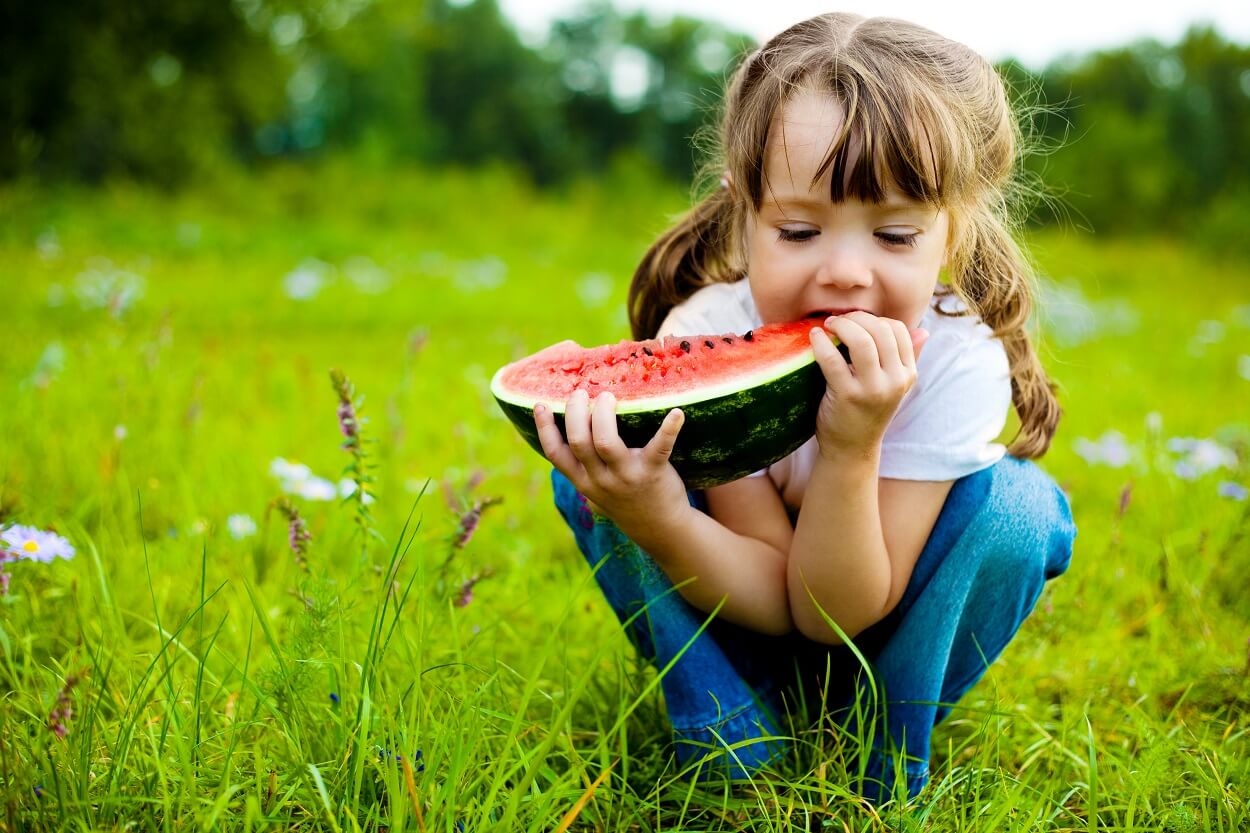 5 Delicious Snacks that Help Provide the Best Nutrition for Kids
Tiny growing bodies need lots of attention to nutritional intake, just the same as us adults, they need to consume carbohydrates, protein, fat, vitamins and minerals. Though it's hard to feed kids a healthy balanced diet that provides the necessary nutrition for kids when they seem to only want junk food!
So, we're here to help you with five delicious snacks that will help with providing the necessary nutrients for kids (they won't even know that these are healthy).
1. HAPPY WAY RAW OAT & CHOC SLICE BAR
This raw oat and choc slice bar have good fats from almonds and coconut oil and a range of other nutritious ingredients like oats, peanut butter, and Happy Way vanilla vegan protein powder. You will love making these yummy energy bars for your kids; a great nutritious replacement for dry, tasteless protein bars that you would buy from the grocery store plus they are super easy to make! Find the full recipe here.
Tip: You can add little garnishes such as a little dark chocolate drizzle to make them extra convincing for suspicious kiddos.
For the fussy eaters at breakfast time, a good snack to prepare, providing all the good nutrition for kids, is to make a delicious Banana Breakfast Smoothie also known as "Banana Milkshake" in kid language. It's super easy to make and has minimal clean up too. Find the recipe here.
Avoid those highly expensive stores bought protein balls and instead, easily make your own at home. You can get your kids to join in with making these little chocolate bliss balls, as they will probably also enjoy eating the dough right out of the bowl. These are a great addition to your kids'
school lunch box. Find the recipe here.
4. VANILLA MAPLE PROTEIN GRANOLA
A perfect addition to your kids' yogurt that will add some extra crunch and yumminess, would be our vanilla maple protein granola. It takes a little longer to make but if you make it in batches you will be able to store it, but it's so delicious that we can't promise that it will last long! Find the recipe here.
5. PEANUT BUTTER & CHOC CHIP COOKIES
Perfect as an after-school treat, these cookies will have your kids running into the kitchen in the afternoon to grab one or 5 of these sneaky treats. They include ingredients that have good fats and proteins to help keep up that mental and physical energy whilst enjoying a sweet snack. Find the recipe here.
We hope you and your kids enjoy these yummy snacks to help you in providing the necessary nutrition for kids, if your child has any allergies feel free to alter the ingredients to suit or see more of our recipes here.